CAMPAIGN ACTIVITIES
CAMPAIGN ACTIVITIES
This year we again have Campaign Headquarters in Oscoda and the Tawas area. The Oscoda headquarters are at 327 S. State St., next to Neal's barber shop. The Tawas headquarters are in the Sears Plaza, across from Carter's in Tawas City.
We will have an election night party at the Tawas headquarters. We will have refreshments, watch the returns on television and get information on the local races from the nearby County Building. We will need volunteers to bring furniture and our supplies from Oscoda to Tawas for the election night party and to clean up both the headquarters on Wednesday.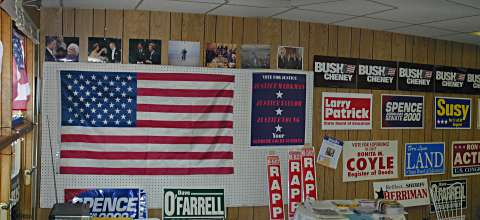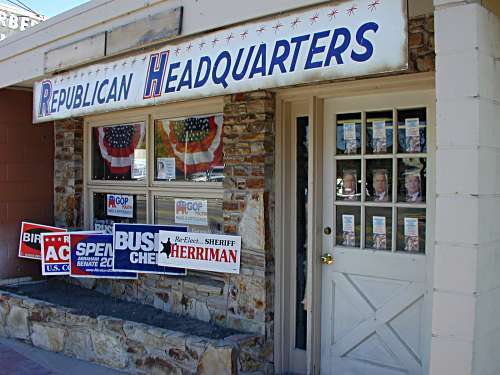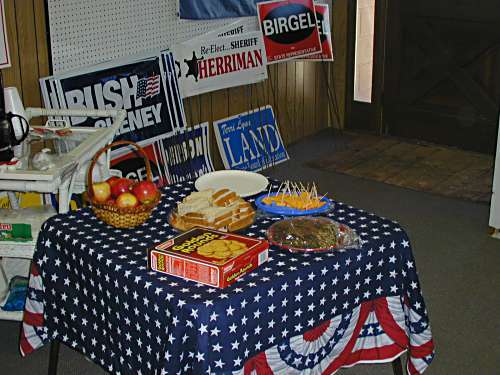 Oscoda Headquarters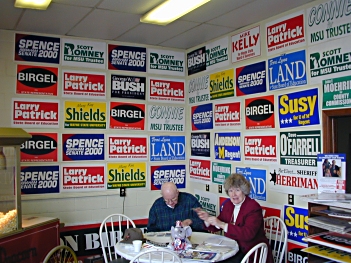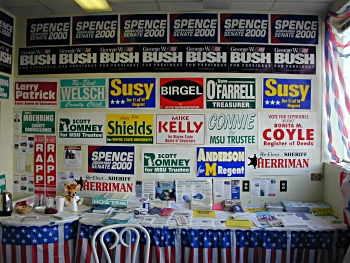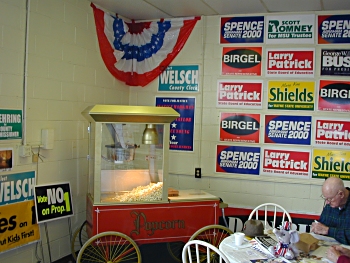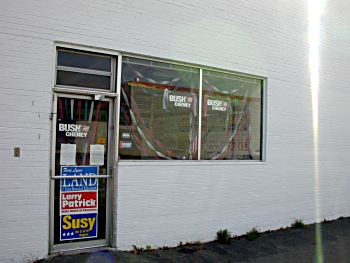 Tawas City Headquarters
CAMPAIGN ACTIVITIES
We established two campaign headquarters in both Oscoda and Tawas this year.
OSCODA -- The headquarters location is in the old Beck's Market on US 23 across from Furtaw Field. (The Paul Bunyon statue). The Grand Opening was on October 10, 1998 from 10:00 a.m. to 4:00 p.m. Refreshments will be served. The headquarters will be open until the election from 1:00 p.m. to 5:00 p.m., Monday through Saturday.
A fund raising Garage Sale is ongoing at the headquarters in Oscoda. If you are in the neighborhood when the headquarters is open, drop in and see if you can find a treasure.
TAWAS -- The headquarters are located at the old Secretary of State's office, just down from the Sears Store on US 23 and across from Carter's. October 14th was the opening day. Refreshments are served.
We are making signs, campaign literature and election information available to area voters. As usual, we are always in need of volunteers. If we could get people to volunteer 4 hours of their time a week, we can open both offices for longer hours and have the most impact. Please call Mary P. Smith (739-2364) or Maureen Rudel (362-4747) for further information or to sign up to help.

Tawas City Campaign Headquarters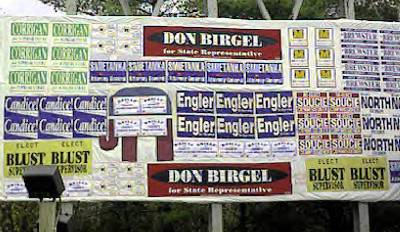 Baldwin Township Billboard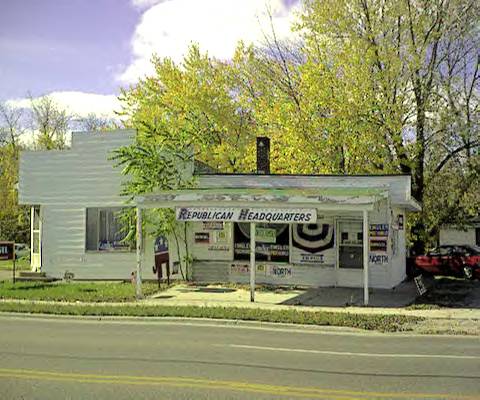 Oscoda Headquarters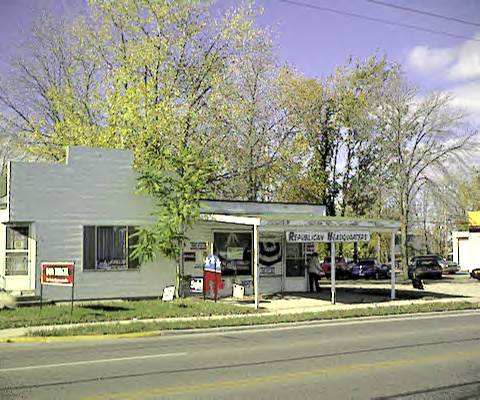 ---
Revised: