Iosco County
Republicans
MEETING INFORMATION

The Iosco County Republicans meet on the second Friday of each month alternating between Mancino's in Oscoda and Big Boy in East Tawas. The meetings are at 7:30 a.m.
Although these meetings include the Executive Committee, all who are interested are welcome to attend and join with the Iosco County Republicans.
SUNRISE SIDE REPUBLICAN WOMEN'S CLUB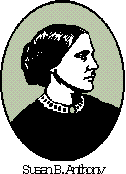 The Sunrise Side Republican Women's Club holds monthly meetings on the 4th Monday of the month. The location and speaker will be announced for each meeting. Unless otherwise stated, the lunch will be at 11:30 a.m.

The officers are: Linda Glomski, President, 739-7170, Coletta Marvin, Vice President, 820-0230 and Rachel McCready Secretary, 362-2337.
Don't forget, dues were due in January, they remain the same at $20. You can send dues and correspondence to SSRWC P.O. Box 234 Tawas City, MI 48764.

The next meeting will be September 24, at 11:30 A.M. at Camp Inn Lodge. Sen. Jim Stamas will be the speaker.

The public is welcome and invited.
MEETING -- Friday, September 14, 2018 at 7:30 a.m.
Mancino's Oscoda

Call to Order

Pledge of Allegiance

Roll Call

Approval of Agenda

Approval of Minutes

Treasurer's Report

Chairman's Report

Vice-Chair's Report

Committee Reports

A. Membership Committee Report
B. County Commissioners Report

Old Business

A. Sunrise Side Republican Women's Club
B. Election activities
C.

New Business

A. State Party Update
B. 5th District Update
C. E-mail and Correspondence
D.

Adjournment

All Republicans are welcome to attend and contribute their thoughts to our discussion.
DO YOU LIKE THE NEWSLETTER?
Even if you're not quite ready to "join" the Party, we would appreciate a donation to help offset the costs of sending this to you. . .
SOUND OFF!!
If you have an issue which you believe should be addressed, write us or send us an e-mail -- mail@ioscorepublicans.org. We have incorporated a Guest Column Section on the Web Site and in the newsletter. We will publish your opinion or letter if you sign it, give an address and phone number (so we can make sure you wrote it -- we won't publish it unless you specifically request it). Short, sweet and to the point. We reserve the right to edit all letters.
Check the Meeting Page for more information on upcoming activities.