SUNRISE SIDE REPUBLICAN WOMEN'S CLUB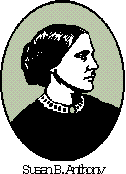 The Sunrise Side Republican Women's Club holds monthly meetings on the 4th Monday of the month. The location and speaker will be announced for each meeting. Unless otherwise stated, the lunch will be at 11:30 a.m.

The officers are: Linda Glomski, President, 739-7170, Jane Hayward, Vice President, 739-3126, Sonia Glass, Secretary, 739-9731, and Rachel McCready Treasurer, 362-2337.

Don't forget, dues were due in January, they remain the same at $20. You can send dues and correspondence to SSRWC P.O. Box 234 Tawas City, MI 48764.

The next meeting will be April, 2020. Have a great winter.

The public is welcome and invited.

Iosco County Republican Party Convention
(The regular meeting of the party will beheld after the Convention.)

Notice is hereby given Official Call to the Iosco County Republican Convention. There shall be a meeting of the duly elected Precinct Delegates and At-Large Delegates to the County Convention at 7:00 PM on Thursday, March 26, 2020 at the home of Maureen Rudel at 910 East Bay St., East Tawas, MI 48730

The purpose of this meeting shall be to elect 7 Delegates and 7 Alternates to the April 24-25, 2020 State Convention to be held at Suburban Showcase in Novi. The purpose of the State Convention is to elect Delegates and Alternates to the 2020 Republican National Convention, and to elect our National Committeeman & Committeewoman.

Only Precinct Delegates elected at the August 5, 2018 Primary Election, the last recent Republican nominees for County & State Legislative offices, and Precinct Delegates seated on a permanent basis at the August 2018, November 2018 or February 2019 county conventions will be seated and considered eligible to vote at this convention.