SUNRISE SIDE REPUBLICAN WOMEN'S CLUB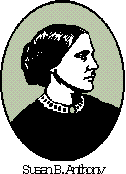 The Sunrise Side Republican Club holds monthly meetings on the 4th Monday of the month. The location and speaker will be announced for each meeting. Unless otherwise stated, the lunch will be at 11:30 a.m.

The officers are: Linda Glomski, President, 739-7170, Jane Hayward, Vice President, 739-3126, Sonia Glass, Secretary, 739-9731, and Rachel McCready Treasurer, 362-2337.

You can correspondence to SSRWC P.O. Box 234 Tawas City, MI 48764.

Our next SSRWC will be June 28 2021.

MEETING -- Tuesday, June 8, 2021 7:00 p.m.
Maureen Rudel's House, 910 E. Bay St., East Tawas
Call to Order

Pledge of Allegiance

Roll Call

Approval of Agenda

Approval of Minutes

Treasurer's Report

Chairman's Report

Vice-Chair's Report

Committee Reports

A. Membership Committee Report
B. County Commissioners Report

Old Business

A. Sunrise Side Republican Women's Club
B. Lincoln/Reagan Dinner
C. State Party Meeting

New Business

A. State Party Update
B. 5th District Update
C. E-mail and Correspondence
D.

Adjournment
All Republicans are welcome to attend and contribute their thoughts to our discussions.
CHECK OUT OUR WEBSITE: http://www.ioscorepublicans.org
E-MAIL ADDRESS: mail@ioscorepublicans.org
US Senate Switchboard --202-224-3121.
US House switchboard: 202-225-3121
If you would like to write a Thank You note to President Trump, you can send it to: The Mar-a-Lago Club, 1100 South Ocean Boulevard, Palm Beach, Florida 33480 Phone: 561.832.2600
Iosco County Republicans
Invite you to attend the
2021 Lincoln/Reagan Dinner
Featuring a Jeremiah Regan of Hillsdale College, Austin Chenge & Garrett Soldano, candidates for Governor, Tim Kelly, candidate for Congress, among others
Saturday, June 26, 2021
BYOB - Reception 6 p.m.
Dinner - $25 per person 7 p.m.
American Legion Hall
900 E. Lincoln, East Tawas, MI 48730

You may also wish to join our County Republican Party. Membership dues are $20 single, $35 for Family, and $10 Student.
For Iosco the following include 1 Lincoln/Reagan dinner:
Century Club - $100, Silver - $125. These include 2 Lincoln/ Reagan dinners: Gold - $150 and Platinum - $200 or more.
To reserve, please fill in the form on the reverse side and mail with personal check made payable to Iosco County Republicans to:

Iosco County Republicans
910 E. Bay St.
East Tawas, MI 48730

If you need more information, call Maureen H. Rudel, 362-4747
No tickets will be required. Name tags will be provided at the door.
If you are a Century Club, Silver, Gold or Platinum member, please return the form to indicate attendance or e-mail Maureen Rudel at maureen@tawasbay.net. _ _ _ _ _ _ _ _ _ _ _ _ _ _ _ _
I (we) will attend the Lincoln/Reagan Day Dinner Saturday, June 26, 2021
Name __________________________________________ We will have a buffet dinner.
Menu:
Address ________________________________________ Tossed & Pasta Salads
Phone __________________________________________ 7-Herb Baked Chicken
BBQ Pork Loin
Roasted Potatoes
I am enclosing a check for $________ Green Beans w/Bacon & Onion

Membership included $________ Homemade Rolls & Butter
Apple Cobblers
Coffee & Iced Tea
For membership dues, please check:
Iosco
Gold/Platinum _____
Century /Silver _____
Family _____
Single _____
Student _____
I am unable to attend, but am enclosing a contribution to support this fund-raiser. $______
I would like to sponsor a student guest and am enclosing $_______.
DO YOU LIKE THE NEWSLETTER?
Even if you're not quite ready to "join" the Party, we would appreciate a donation to help offset the costs of sending this to you. . .
SOUND OFF!!
If you have an issue which you believe should be addressed, write us or send us an e-mail -- mail@ioscorepublicans.org. We have incorporated a Guest Column Section on the Web Site and in the newsletter. We will publish your opinion or letter if you sign it, give an address and phone number (so we can make sure you wrote it -- we won't publish it unless you specifically request it). Short, sweet and to the point. We reserve the right to edit all letters.
Check the Meeting Page for more information on upcoming activities.
To View Additional Information From Prior What's New Pages,