WHAT'S NEW?
For further information on these and previous articles, visit the Archives.
PLEASE CHECK TO SEE IF YOUR DUES ARE CURRENT. IF YOU NEED INFORMATION ON YOUR STATUS, CHECK WITH MAUREEN RUDEL, 362-4747 OR maureen@tawasbay.net
TRUMP'S OFFER MEXICO COULD NOT REFUSE
By Don Surber, 12/31/2019 https://donsurber.blogspot.com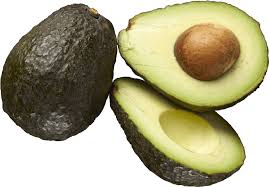 Amid all the stories about President Donald John Trump's triumphs in 2019 -- exoneration from Mueller, 3.5% unemployment, killing al-Baghdadi, and a 33% rise in my 401-k -- having Mexico protect our border is way down on the list.

Let me raise its profile because President Trump did the nearly impossible by getting Mexico to patrol our border. And he topped that by getting Mexico to keep people seeking asylum there until their cases are adjudicated.

On May 30, as he prepared to leave for a state visit to England, President Trump told Mexico to either start patrolling our border and taking those asylum seekers by the time I get back, or I am imposing a 5% tariff on June 8 that will keep rising until it is 25% in September.

The press howled.

This would destroy the economy.

This would raise the price of avocados.

CNN reported, "Chipotle could raise burrito prices by 5¢ if Mexico tariffs become permanent." Seldom is the network as vapid as it was in that story. And remember, it has 2 hours of Fredo and Don Lemon on each weeknight.

But President Trump is a very stable genius. He had made them an offer they could not refuse. Vice President Mike Pence met with them, and they agreed to patrol our borders and hold those seeking asylum until we could adjudicate their cases. That avoided a tariff.

In her year-end report, Amber Athey wrote, "Trump has implemented a number of new immigration policies since taking office to try to combat the national security and humanitarian crisis on the southern border, but arguably the most successful in the administration's perspective has been the Migrant Protection Protocols (MPP) program, also known as the Remain in Mexico policy.

"The MPP program requires asylum seekers to wait in Mexico while their claims are processed in the U.S., clearing some of the overcrowding from U.S. detention centers. In September, nearly 50,000 asylum seekers were held in Mexico under the program. Just 11 of those individuals ultimately qualified for asylum."

Illegal aliens so overwhelmed Yuma, Arizona, that it declared a state of emergency.

This month, it rescinded that declaration.

Mayor Douglas Nicholls said, "I am grateful to be able to withdraw the Proclamation of Emergency due to the Trump Administration's policy changes that diminish the flow of the migrant family units to the Yuma area and prevent releases into the Yuma community."

A media that predicted avocadolypse now ignores the success of President Trump giving Mexico a choice between tariffs and cooperation.
TRUMP EFFECT: VAST MAJORITY OF AMERICANS BELIEVE THEIR LIVES WILL BE BETTER IN 2020
Remember in November that no Democrat can or would match Trump's success
By Jon Dougherty, January 2, 2020 https://thenationalsentinel.com

(TNS) While 2020 Democratic presidential contenders try to talk down the economy and the overall state of our country and future while lying their way to the nomination, the fact is most Americans by far aren't buying into that doom-and-gloom scenario.

Check out "TRUMP ERA: The New America" — download for FREE in Crisis Reports
In fact, according to a new survey from USA Today (right??), eight of 10 Americans are extremely optimistic about their 2020:

A USA TODAY/Suffolk University Poll this month asked Americans if they thought things would get better or worse in their own lives in 2020. By an overwhelming 80% to 11%, they predicted their lives would be better. That optimism stretched across demographic lines, although men had a more positive outlook than women (83% vs. 76%) and Southerners a more positive outlook than Midwesterners (84% vs. 74%).

In follow-up interviews, those surveyed often mentioned the strong economy when asked what's ahead for them.

"My life's going pretty well," said Alex Foss, 28, a construction inspector from Lakeland, Florida. "I'm under 30, and I'm making more money each year." He sees fellow millennials in his neighborhood buying homes and starting families.

By about a 3-to-1 ratio (63% vs. 22%), those surveyed also predicted things would get better next year for their communities.

Okay, but who's getting the credit for all of this optimism? Democrats…right?

Not hardly. USA Today adds:

Asked about the country's prospects, respondents tended to mention President Donald Trump.

Amy Locklear, 45, a retired teacher and Army veteran from Maxton, North Carolina, said she's optimistic as long as Trump stays in office. "He gets things done," she said. "I just want someone who does what they've promised."

That's a great point because it doesn't get mentioned enough: As often as the Garbage Party and their Commie-sycophant supporters claim Trump lies all the time, he's the one president in most of our lifetimes who has a really great habit of keeping the promises he made on the campaign trail.

As Rush Limbaugh has said in the past, in Trump Americans may have actually elected the most honest president in our history.

The Washington Times adds:

President Trump's economy is a resounding success — so far.

Economic growth has averaged 2.6 percent — the Bush and Obama presidencies together posted less than 2 percent. Historically low unemployment is promoting greater racial and gender equality.

Wages are advancing at about a 3.7 percent annual pace after falling to 2.5 percent during the final years of the Obama presidency. Gains are increasingly flowing to lower income Americans and minorities, as blue collar industries like construction and maintenance face shortages of workers. The president's apprenticeship program is opening new high-paying opportunities across the economy for non-college bound youth.

Last week, White House Director of Trade and Manufacturing Policy Peter Navarro predicted that 2020 will be phenomenally successful for the United States and the American people, based on several factors.

USA Features News reported:

Narraro predicted near 3 percent GDP growth, Dow 32,000, and historic job and wage growth in one of the "greatest years in U.S. history economically."

"This economy under President Donald J. Trump is setting up beautifully for a economic boom and a bull market," Navarro, the White House trade and manufacturing policy director, told "The Cats Roundtable" on 970 AM-N.Y.

Navarro noted that there are four economic pillars that will allow the president to build further on his successes: Continued cheap energy, deregulation, tax cuts, and trade deals that are more fair to the U.S.

Thanks to President Trump and (most) Republicans, we have the best economic and opportunity outlook in decades. We need to remember that when we go to the polls in 11 months.
Reprinted with permission from The National Sentinel: https://thenationalsentinel.com
GUEST COLUMN
David Chandler, Chair
The political situation in the State of Virginia which is escalating due to the threat of draconian gun laws by the recently elected Governor, AG, and State Assembly demonstrates what can happen when a "Perfect Storm" of Democrat control of the government befalls a people.

We should get ahead of this eventuality by declaring our Rights and Responsibilities to our Life, Liberty, and Property beyond the scope of enumerated government powers.

As proven time and time again in our recent past, the government is absolutely incapable of protecting unarmed people during a mass shooting attack. The only surety of security is an armed individual at the scene. History has also shown that governments, once they have disarmed the people, will, without a doubt, commit the moist heinous of crimes against them under the color of the law. It is a fact that almost two hundred million people died at the hands of their own governments in times of "Peace" during the last century.

It is time that we, the people of Michigan, stood with our brethren in Virginia and elsewhere in the Country to declare our Rights anew.

After witnessing the slow yet steady encroachments into our lives by the Administrative (Deep) State, it is high time that we pushed back against the leviathan of Bureaucratic Globalism and declared our Right to govern ourselves through our Local Governments, enumerating a select few powers to the upper echelons, focusing primarily on the establishment and maintenance of Justice under "The Natural Law for Mankind."

There is a movement afoot in the several Counties of the Nation, to declare themselves 2nd Amendment Counties; Counties that declare non-compliance with any unlawful edict passed by the Legislature which encroaches on the Right of the People to bear arms.

We should join these many Counties in this effort.

God Bless you all this New Year. We are certainly living in interesting times!
COUNTY PARTY NEWS

According to state law, every even numbered year county chairs must submit a new precinct delegate apportionment plan to their County Clerk. New plans are due to our clerk by April 1, 2020.
This year the number of delegates depend on the voters for Republican Secretary of State in the 2018 election. To maintain a number of delegates which is similar to the number we previously had, it was necessary to divide the Secretary of State votes in each precinct by 125.
This produced the following plan, which produced 44 delegates from. This plan must be approved at the March meeting.
TWP/CITY

PRECINCT

REPUBLICAN ALLOCATION
SOS/125



TWP/CITY

PRECINCT

REPUBLICAN ALLOCATION
SOS/125

Alabaster

1

1

Plainfield

1

2

AuSable

1

4

2

4

Baldwin

1

3

Reno

1

1

Burleigh

1

1

Sherman

1

1

Grant

1

3

Tawas

1

4

Oscoda

1

3

Wilber

1

1

2

2

East Tawas

1

5

3

3

Tawas City

1

3

4

2

Whittemore

1

1

TOTALS

18 Precincts

44
We will have precinct delegate affidavit forms for everyone who wants them at the meeting. If we have a notary public present, we can bundle them and drop them off at the the County Clerk's office.

SIGNS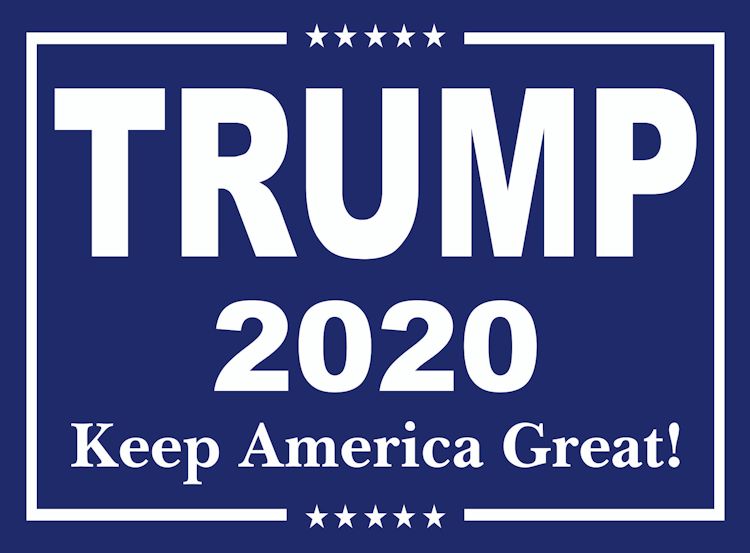 We have obtained Trump signs for those who are interested.
The picture on the left is what the signs look like.
The signs are available and are offered for a donation of $3.
SUNRISE SIDE REPUBLICAN WOMEN'S CLUB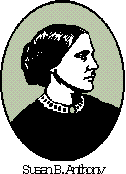 The Sunrise Side Republican Women's Club holds monthly meetings on the 4th Monday of the month. The location and speaker will be announced for each meeting. Unless otherwise stated, the lunch will be at 11:30 a.m.

The officers are: Linda Glomski, President, 739-7170, Jane Hayward, Vice President, 739-3126, Sonia Glass, Secretary, 739-9731, and Rachel McCready Treasurer, 362-2337.

Don't forget, dues were due in January, they remain the same at $20. You can send dues and correspondence to SSRWC P.O. Box 234 Tawas City, MI 48764.

The next meeting will be April, 2020. Have a great winter.

The public is welcome and invited.

Iosco County Republican Party Convention
(The regular meeting of the party will beheld after the Convention.)

Notice is hereby given Official Call to the Iosco County Republican Convention. There shall be a meeting of the duly elected Precinct Delegates and At-Large Delegates to the County Convention at 7:00 PM on Thursday, March 26, 2020 at the home of Maureen Rudel at 910 East Bay St., East Tawas, MI 48730

The purpose of this meeting shall be to elect 7 Delegates and 7 Alternates to the April 24-25, 2020 State Convention to be held at Suburban Showcase in Novi. The purpose of the State Convention is to elect Delegates and Alternates to the 2020 Republican National Convention, and to elect our National Committeeman & Committeewoman.

Only Precinct Delegates elected at the August 5, 2018 Primary Election, the last recent Republican nominees for County & State Legislative offices, and Precinct Delegates seated on a permanent basis at the August 2018, November 2018 or February 2019 county conventions will be seated and considered eligible to vote at this convention.
D
a
vid Chandler
, Chair,

Iosco

County Republican Executive Committee
MEETING -- Tuesday, February 11, 2020 at 7:00 p.m.
Maureen Rudel's Home, 910 E. Bay St. -- East Tawas
Call to Order

Pledge of Allegiance

Roll Call

Approval of Agenda

Approval of Minutes

Treasurer's Report

Chairman's Report

Vice-Chair's Report

Committee Reports

A. Membership Committee Report
B. County Commissioners Report

Old Business

A. Sunrise Side Republican Women's Club
B. Presidential Primary -- March 10, 2020
C.

New Business

A. State Party Update
B. 5th District Update
C. E-mail and Correspondence
D. County & State Conventions
E. Precinct Delegates

Adjournment
All Republicans are welcome to attend and contribute their thoughts to our discussions.
CHECK OUT OUR WEBSITE:
http://www.ioscorepublicans.org
E-MAIL ADDRESS:
mail@ioscorepublicans.org
US Senate Switchboard --
202-224-3121.
US House
switchboard
: 202-225-3121
DO YOU LIKE THE NEWSLETTER?
Even if you're not quite ready to "join" the Party, we would appreciate a donation to help offset the costs of sending this to you.
. .
SOUND OFF!!
If you have an issue which you believe should be addressed, write us or send us an e-mail -- mail@ioscorepublicans.org. We have incorporated a Guest Column Section on the Web Site and in the newsletter. We will publish your opinion or letter if you sign it, give an address and phone number (so we can make sure you wrote it -- we won't publish it unless you specifically request it). Short, sweet and to the point. We reserve the right to edit all letters.
Check the Meeting Page for more information on upcoming activities.
To View Additional Information From Prior What's New Pages,