WHAT'S NEW?
For further information on these and previous articles, visit the Archives.
PLEASE CHECK TO SEE IF YOUR DUES ARE CURRENT. IF YOU NEED INFORMATION ON YOUR STATUS, CHECK WITH MAUREEN RUDEL, 362-4747 OR maureen@tawasbay.net
TRUMP PLAYS CHINESE CHECKERS
By Don Surber, August 25, 2018 DonSurber@gmail.com
As readers know, I believe North Korea's nuclear capabilities ended last September when a tunnel in Mount Mantap collapsed, killing 200 workers. That was its nuclear testing facility. In May, Kim Jong Un formally blew up all of that facility. He has since dismantled his satellite and missile site.

Kim is playing nice, so why did President Trump cancel Pompeo's meeting?
(Twitter Messages) I have asked Secretary of State Mike Pompeo not to go to North Korea, at this time, because I feel we are not making sufficient progress with respect to the denuclearization of the Korean Peninsula...

...Additionally, because of our much tougher Trading stance with China, I do not believe they are helping with the process of denuclearization as they once were (despite the UN Sanctions which are in place)...

...Secretary Pompeo looks forward to going to North Korea in the near future, most likely after our Trading relationship with China is resolved. In the meantime I would like to send my warmest regards and respect to Chairman Kim. I look forward to seeing him soon!
What gives?

Kim is doing the things we asked, and the president stood him up?

Dilbert's creator has the answer.
Scott Adams Retweeted Donald J. Trump

China loses a bargaining chip.
It is that simple.

North Korea is on our side in the trade war. President Moon of the Republic of Korea has given Kim plenty of economic incentives to de-nuclearize, and Kim wants them. He wants a normal country. Being king of the Hermit Kingdom is no fun. He wants a McDonald's.

And yes, President Trump is behind this. He's the CEO of this project but Moon and Kim are working out the details. It is their peninsula. Let them take care of their problems.

President Trump has a bigger problem to tackle: Red China. He is lining up allies in the trade war. The states in the European Union are siding with us.

Heck, the Obama administration is.

CNBC reported, "The U.S. isn't alone in its frustration with Chinese trade policy, and the Trump administration should take advantage of that, former U.S. trade officials told CNBC on Thursday after the U.S. imposed new tariffs on $16 billion worth of Chinese imports."

It quoted Bruce Andrews, former U.S. deputy secretary of Commerce under Obama.

"I think the Chinese underestimated how frustrated and serious, not only the United States, but the entire global community, is with their practices that they need to change," Andrews said.

Of course, that has been President Trump's plan all along. It has the approval (and maybe authorship) of Arthur Laffer, he of Laffer Curve fame.

"President Trump won a victory for freer trade last week when he and the president of the European Commission, Jean-Claude Juncker, agreed to find ways to lower tariffs and other barriers to each other's exports. The outlines of the deal are still sketchy, but it calls for the Europeans to buy more American petroleum, soybeans and manufactured goods and for Mr. Trump to reduce his auto and steel tariffs," he and two colleagues wrote last month.

The press called President Trump reckless for imposing those tariffs. Again, they were bargaining chips.

Meanwhile, the Washington Free Beacon reported Red China has bought off the media and political class with donations to the think tanks. I have long held that the Never Trump media reflects its donors.

The money comes from the Chinese Communist Party, which is headed by President Xi (which is why I call him Chairman Xi).

Those working for Red China include the Johns Hopkins School of Advance International Studies. I wish I had known that when I ripped one of its experts.

Others bought off by the Chinese communists include the Brookings Institution, Atlantic Council, Center for American Progress, EastWest Institute, Carter Center, and the Carnegie Endowment for International Peace.

This is war. Better a trade war than a military one. Still, you need allies. And you also need to purge the think tanks and cable news panels of their Red Chinese pawns.
HERE ARE THE DETAILS OF THE TRUMP ADMINISTRATION'S PLAN TO REORGANIZE ONE OF ITS BIGGEST AGENCIES
Jason Hopkins, Energy Investigator, The Daily Caller 8/30/2018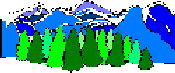 The Department of the Interior released its long-awaited reorganization proposal on Wednesday, a plan that calls on separating the agency into 12 "unified regions."

In a memo sent to the Interior Department's 70,000 staffers, Secretary Ryan Zinke unveiled his plan to streamline the agency by shifting offices across the country into 12 unified regions. The proposal aims to manage the Interior Department via watershed and ecosystem boundaries instead of state lines.

"Our new Unified Regions will allow important decisions to be made nearer to where our stakeholders and intergovernmental partners live and work, and will make joint problem-solving and improved coordination between our Bureaus and other Federal, State, and local agencies easier," Zinke explained in the staff-wide email, adding that the new plan will "reduce bureaucratic redundancy, will improve communication between our experts in the field and leaders in Washington, D.C., and will allow us to share our knowledge and resources more effectively."

The new management map, which can be found on the Interior's website, has been in the works for months. The Interior Department had submitted its reorganization proposals to the Office of Management and Budget as early as September 2017, and Zinke had announced the overhaul in January.

The unified regions map is meant to better organize a department that has been characterized as inefficient and cumbersome by the Trump administration, however, critics counter that the proposal will be costly and result in employee layoffs. Zinke made clear in the email that no immediate personnel changes would take place.

"I want to reassure you that there will not be any office or personnel relocations during the initial implementation of our new Unified Regions, and your reporting structure is unchanged during the initial implementation phase," the secretary guaranteed in the memo.

The process outlined in the memo will take place over the coming months and Zinke will be working with U.S. lawmakers in Congress — including key Democrats — to win over their support.

"In the next few months, many of our senior executives will be working in each Unified Region and focusing on and designing core elements of its operations, depending on the actual circumstances on the ground," Zinke continued. The Interior secretary, who has long complained that too many bureaucrats lead from Washington, D.C., argues this new plan will establish more local control.
Reprinted with permission from The Daily Caller: http://dailycaller.com.
EDITORIAL
VOTE NO ON PROPOSAL 2
By Maureen Rudel

On the November ballot is a proposal for a Constitutional Amendment to change the way voting districts are determined. The supposed reason for this change is the odd shape of some districts.
The proposal asks the voters to change from having the districts established by a law passed by the house and senate and signed by the governor. All of the founding leaders of the proposal "Voters Not Politicians" are Democrat party activists or donors.
The proposal is a solution in search of a problem. We actually have a historic system here in Michigan where our districts are based upon the Apol Standard, which was developed by a former state elections director named Bernie Apol. He was appointed a special master by the Michigan Supreme Court in the 1980 redistricting process, when the two parties couldn't come together on a map. And he was appointed by the chief justice at the time, Charles Levin, who was actually an independent-nominated Supreme Court justice. And those standards require us to maintain the integrity of communities across the state. We break as few city, township, and county lines as possible so that we maintain communities, and so they can best represent the people who live in those communities. Under VNP, political parties and interest groups will lobby for districts to protect "communities of interest," an undefined term, which will likely encourage segregation by race, religion or religious identities.
In addition, the federal Voting Rights Act, when it was passed in 1964, required if you can build majority-minority districts—and in this case, two majority African-American districts, which Detroit has had since the advent of the Voting Rights Act—that you MUST build two African-American majority districts. And as we've seen in the last 30 years in this area, there has been a migration of a large number of African-Americans out of the city of Detroit and across the Metro Detroit area. And so there are 2 districts that follow that migration, making them oddly shaped, but leaving the units of government as compact as possible.
This new proposal would have the Secretary of State choose 13 part time Redistricting Commissioners to do the redistricting. They will be prohibited from being precinct delegates, legislators, campaign employees or volunteers, or family members of anyone who has participated in any of these activities in the last 6 years.. They will be chosen at random from a pool of 10,000 who basically have nothing to do with politics.
Under our present system, the districts established by the legislature and signed by the governor require the representatives chosen by the citizens, comprised of both parties be compact and reasonable. If the product signed by the governor is perceived to be unfair or illegally drawn, a court challenge can be pursued.
It seems to me to be very strange to turn the redistricting process over to 13 people who are the least likely to realize what they are doing. Now, we have 110 representatives, 38 senators and a governor doing the job with the courts acting as the check on the process.
COUNTY NEWS
The Iosco County Republican East Tawas Headquarters will be opening on the afternoon of September 24 at 900 East Bay St. (US 23) in East Tawas. This is about 1/2 mile west (toward Tawas City) of the Big Boy. At this time, no Oscoda location has been obtained. The present plan is to staff the headquarters from 2 to 6 p.m., Monday through Friday. If you are interested in working at the headquarters, either within the established hours or in the mornings, evenings or Saturday, please contact either Dave Chandler, 305-1471 or Maureen Rudel, 362-4747. You can also sign up at the headquarters.
There will be an election night party at that location from about 8 p.m. on November 6th. until the last person leaves. We will provide pop and some snacks. You are welcome to bring your beverage of choice and any snack you choose, if you wish.
SUNRISE SIDE REPUBLICAN WOMEN'S CLUB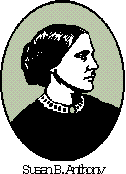 The Sunrise Side Republican Women's Club holds monthly meetings on the 4th Monday of the month. The location and speaker will be announced for each meeting. Unless otherwise stated, the lunch will be at 11:30 a.m.

The officers are: Linda Glomski, President, 739-7170, Coletta Marvin, Vice President, 820-0230, Rachel McCready, Secretary, 362-2337.

Don't forget, dues were due in January, they remain the same at $20. You can send dues and correspondence to SSRWC P.O. Box 234 Tawas City, MI 48764.

The next business meeting will be Monday October 22nd, 11:30, Hsings. Speaker to be determined.

The public is welcome and invited.

THERE WILL BE NO MEETING OF THE IOSCO COUNTY REPUBLICANS IN OCTOBER

CHECK OUT OUR WEBSITE: http://www.ioscorepublicans.org
E-MAIL ADDRESS: mail@ioscorepublicans.org
US Senate Switchboard --202-224-3121.
US House switchboard: 202-225-3121

DO YOU LIKE THE NEWSLETTER?

Even if you're not quite ready to "join" the Party, we would appreciate a donation to help offset the costs of sending this to you. . .
SOUND OFF!!
If you have an issue which you believe should be addressed, write us or send us an e-mail -- mail@ioscorepublicans.org. We have incorporated a Guest Column Section on the Web Site and in the newsletter. We will publish your opinion or letter if you sign it, give an address and phone number (so we can make sure you wrote it -- we won't publish it unless you specifically request it). Short, sweet and to the point. We reserve the right to edit all letters.
Check the Meeting Page for more information on upcoming activities.
To View Additional Information From Prior What's New Pages,