WHAT'S NEW?
For further information on these and previous articles, visit the Archives.
PLEASE CHECK TO SEE IF YOUR DUES ARE CURRENT. IF YOU NEED INFORMATION ON YOUR STATUS, CHECK WITH MAUREEN RUDEL, 362-4747 OR maureen@tawasbay.net
CNN'S ZUCKER DOESN'T KNOW HIS DUMPSTER'S ON FIRE
By Don Surber, July 06, 2017 -- http://donsurber.blogspot.com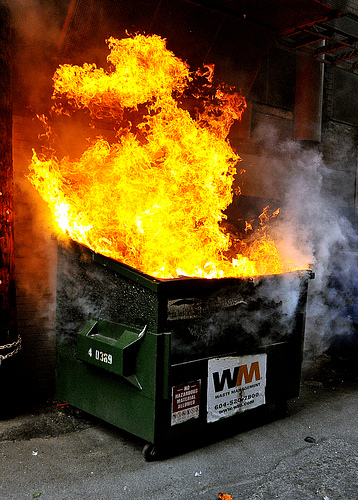 CNN is a Dumpster on fire, but its boss is clueless.

Jeff Zucker's background is broadcast TV, a world of sitcoms, dramas, and reality shows.

He fails to realize that what he saw as small mistakes – the Russian dossier story, the false preview of Comey's testimony, and the retracted story about Scaramucci being investigated – were major problems. None of CNN's competitors on TV had even one Fake News scandal that large. CNN had three.

CNN's problems are not with Trump's supporters, who would still back Trump even if all three Fake News stories were true. No, CNN is losing the anti-Trump crowd. They see the mistakes as helping Trump, which they are.

But Zucker blunders forward.

"My job is to remind everyone that they need to stay focused doing their job. He's trying to bully us, and we're not going to let him intimidate us. You can't lose your confidence and let that change the way you conduct yourselves," Zucker told the New York Times on July 5 even as CNN's credibility collapses all around him.

The Times story – "The Network Against the Leader of the Free World" – hints at the problems Zucker faced at Time-Warner, which AT&T is acquiring for, oh, $85 billion. New management might not like the tidal waves CNN is churning.

"Mr. Zucker, who was ousted as chief executive of NBCUniversal after that company merged with Comcast, declined to comment on the pending deal, except to say that the merger had not affected his journalistic or management choices. 'It's not something I think about,' he said, adding that he had not discussed the proposed acquisition by AT&T with Jeffrey Bewkes, the chief executive of Time Warner," Michael M. Grynbaum of the Times reported today.

CNN's loss of credibility does not bother Zucker.

"Mr. Zucker noted that CNN's total viewership among adults 25 to 54, a key advertising demographic, was the highest in the network's history. And he said the network was on track to clear more than $1 billion in profit this year," Grynbaum wrote.

But Fox News and MSNBC are well ahead of CNN as Trump – not Zucker's mastery – brought viewers to cable news. For once, the quality of the cable news channels matches the ratings.
Reprinted with permission.
THE TRUMP ADMINISTRATION HAS INCREASED IMMIGRATION ENFORCEMENT THROUGH THIS ONE KEY ACTION
By Alex Pfeiffer, 7/06/2017
The Trump administration has ended a form of prosecutorial discretion that was prevalent during the Obama administration to make it easier to deport illegal immigrants.

Prosecutorial discretion generally refers to the ability of prosecutors to prioritize certain cases due to operational constraints. This was used by the Obama administration to enact out its immigration policy, specifically by prioritizing the deportation of gang members, criminal aliens, and very recent entries. Under this policy, immigration attorneys could make the case that their clients fell within the non-enforcement categories and thus should not be deported.

A May email from Immigration and Customs Enforcement's office of the chief counsel in Baltimore to an immigration attorney obtained by TheDC stated that prosecutorial discretion will no longer be "triggered by an affirmative request." An ICE spokeswoman Sarah Rodriguez told The Daily Caller last week, this meant that ICE is no longer entertaining requests of prosecutorial discretion from attorneys representing illegal immigrants.

"Before Obama, prosecutorial discretion in the immigration context simply referred to instances where ICE attorneys would, for a variety of case-specific reasons, pursue other avenues in lieu of deportation, like allowing an illegal alien to return voluntarily instead of being formally deported (known as voluntarily departure), pursuing supervised release instead of detention pending a removal-hearing, or granting a temporary stay of removal for emergency or public interest reasons," Ian Smith, an attorney with the Immigration Reform Law Institute told TheDC.

"Unlike Obama's broad-based nonenforcement carve-outs, each of these alternatives are expressly provided for in the federal immigration statute and are allowed to be pursued by ICE agents and attorneys according to closely set parameters and on an individualized basis," Smith added.

The Obama administration did not keep figures on how many illegal immigrants received prosecutorial discretion, so it is hard to directly quantify how many more will be deported due to this new policy.

President Trump has put all 12 million or so illegal immigrants in the country up for deportation, except the estimated 790,000 illegal aliens who receive DACA.

ICE Director Thomas Homan said at a recent press conference that no illegal immigrant should "be comfortable" in the U.S.

Article reprinted with permission from The Daily Caller: http://dailycaller.com
GRIFTER CHELSEA TAKES A VACATION
By Don Surber, July 11, 2017 -- http://donsurber.blogspot.com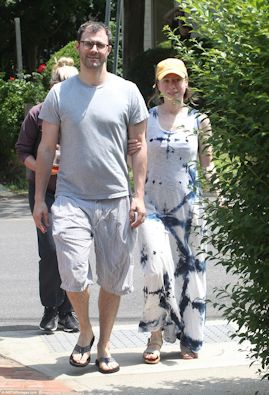 Must be nice to have no job and be able to weekend in the Hamptons anyway.

That is the life of Chelsea Clinton and husband Marc Mezvinsky. Her father was an impeached president. His father was a congressman who went to prison in 2003 after pleading guilty to 31 felony charges of bank fraud, mail fraud, and wire fraud. He served five years.

The two are professional moochers.

The American press is not giving the story much coverage, but the London Daily Mail is.

From the Daily Mail:
Chelsea, 37, was taking a break after promoting her bestselling book 'She Persisted' for the past month.

Her husband, 39, does not currently have a job, so was taking a break from his days of taking a break in New York City.

Chelsea kept off social media during her trip out to the exclusive and ritzy Long Island hamlet, but got right back to work upon her return by firing back at President Donald Trump for a tweet he wrote about the former First Daughter.

Chelsea and Ivanka once were friends, but Ivanka has other interests: consulting a president, promoting a fund to empower women, and raising three kids with a husband who also is working.
I have never seen Ivanka Trump or Jared Kushner dress like that in public.

Chelsea and Mister Jobless look like they slept in those clothes last night.
Reprinted with permission.
DEMOCRATS ARE DARING PRESIDENT TRUMP TO FIRE MUELLER AND ROSENSTEIN
By Don Surber, June 18, 2017 -- http://donsurber.blogspot.com
Hahahahahahahahahahahahahahahahahahahahahahahaha (inhales) hahahahahahahahaha.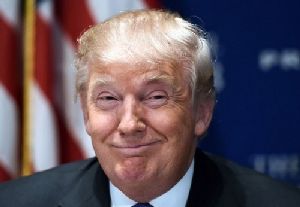 Go ahead, punks. Make Trump's day.

From Breitbart:
"All Americans, regardless of party, agree on the fundamental principle that no one is above the law," Rep. Ted Lieu (D-CA) told MSNBC Friday. "And if President Trump were to fire Deputy Attorney General Rosenstein, and then [get] special counsel Mueller fired, I believe Congress would begin impeachment proceedings."

Rep. Adam Schiff (D-CA) echoed Lieu's sentiments, saying that Congress would come together to make sure they overrule Trump's authority on the matter.

"Congress will not allow the president to so egregiously overstep his authority," Schiff said in a statement.

"If President Trump were to try to replicate [former President Richard] Nixon's Saturday Night Massacre by firing Deputy Attorney General Rod Rosenstein in addition to Mueller, Congress must unite to stop him – without respect to party, and for the sake of the nation," he added.
Let's get this impeachment over with, once and for all.

Schiff is such a liar that he could work for CNN.

Lieu is only an MSNBC-level prevaricator.

Impeach, try him, vote, and see how the public reacts.

President Trump should call their childish bluff and just fire Mueller and Rosenstein.

Reprinted with permission. DonSurber@GMail.com
SUNRISE SIDE REPUBLICAN WOMEN'S CLUB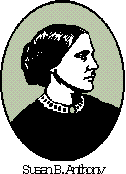 The Sunrise Side Republican Women's Club holds monthly meetings on the 4th Monday of the month. The location and speaker will be announced for each meeting. Unless otherwise stated, the lunch will be at 11:30 a.m.

The officers are: Dawn Campbell, President, 989-305-6501, Linda Glomski, Vice President, 739-7170, Rachel McCready, Secretary, 362-2337, and Tessa Weed, Treasurer, 916-6905.

Don't forget, dues were due in January, they remain the same at $20. You can send dues and correspondence to SSRWC P.O. Box 234 Tawas City, MI 48764. As always articles of interest and club news can be found at our Facebook page Sunrise Side Republican Women's Club.

The annual Women's club picnic was a huge success again this year, surely the efforts of our picnic co-chairs were most obvious to those in attendance. With musical entertainment and fresh floral arrangements, we welcomed both Lt. Gov. Brian Calley and candidate for governor, Dr. Jim Hines. To all those who volunteered to make a dish or donate to the raffle, or both, Sonia, Jane and I were overjoyed at the participation this year. We served everyone and still had leftovers, a few lucky guests were able to purchase chicken to go.

Nearly 80 people gathered together in fellowship and song, our proceeds are something to sing about also, over $1200. For pictures from the picnic shared by our members, please visit our FaceBook page - Sunrise Side Republican Women's Club.

Mrs. Carol Copland was able to attend this year, sharing that she and her son, Rick will be back here at her home for the summer.

I do hope everyone that entered a ticket took home a raffle gift, I missed the drawing bagging up chicken, thank you to the Chandler men for pitching in again this year.

Our August meeting will be held Monday the 28th at 11:30, The Lodge in Tawas City will be the location. Dr. Jim Hines from Saginaw will again be joining us, to further his acquaintances and answer more questions about his campaign for governor. Spouses and guests welcome, as well as those from the public. Our members are encouraged to bring along a fellow Republican to this August meeting, those who do will be entered into a drawing for special surprise. Membership forms will be available.

The public is welcome and invited.

THERE WILL BE NO MEETING OF THE IOSCO COUNTY REPUBLICANS IN AUGUST
CHECK OUT OUR WEBSITE: http://www.ioscorepublicans.org
E-MAIL ADDRESS: mail@ioscorepublicans.org
US Senate Switchboard --202-224-3121.
US House switchboard: 202-225-3121

DO YOU LIKE THE NEWSLETTER?
Even if you're not quite ready to "join" the Party, we would appreciate a donation to help offset the costs of sending this to you. . .
SOUND OFF!!
If you have an issue which you believe should be addressed, write us or send us an e-mail -- mail@ioscorepublicans.org. We have incorporated a Guest Column Section on the Web Site and in the newsletter. We will publish your opinion or letter if you sign it, give an address and phone number (so we can make sure you wrote it -- we won't publish it unless you specifically request it). Short, sweet and to the point. We reserve the right to edit all letters.
Check the Meeting Page for more information on upcoming activities.
To View Additional Information From Prior What's New Pages,