Iosco County
Republicans
P.O. Box 116, Tawas City, MI 48764 www.ioscorepublicans.org e-mail: mail@ioscorepublicans.org
---
WHAT'S NEW?
For further information on these and previous articles, visit the Archives.
THE REPUBLICAN PARTY: NOT MUCH OF A HORSE BUT THE ONLY ONE IN THE CORRAL
By Jared Peterson, July 30, 2018

The tragedy of American conservatism is that its only electoral home is in a party most of whose funds come from those who agree with the globalist agenda and whose privileged position insulates them from its disastrous cultural consequences. In short, America's corporate elite is making tons of money from globalism -- chiefly, mass immigration and manufacturing outsourcing -- while they experience no negative effects in their privileged and insular world.

Oh sure, they advocate a bit of border protection here, a little improvement in US trade deals there, but basically they're on board for free trade, relaxed borders and mass immigration. They have a wealthy person's distaste for excessive government regulation and high taxes -- hence, they are "Republicans" -- but, stem the flood of cheap labor immigrants? Why on earth would they want to do that?

The first economic consequence of mass immigration is lower labor costs across the economy, from lettuce pickers to computer programmers, and that pushes historic quantities of money up to America's corporate owners and executives. The working and middle classes endure the economic downside in the form of fewer jobs and much lower wages.

This has all been discussed ad nauseam before. But it can't be repeated too often: Mass immigration has been an economic bonanza for major owners and executives and an economic disaster for the other 80% of the population.

Looking away from the economic to the cultural consequences of mass immigration, the divergence between America's wealthy decision makers and the other 80% is even greater. Put bluntly, the American upper classes have yet to see the those consequences, let alone to feel pressured by them. They are Peggy Noonan's "protected classes."

It has been said before but cannot be said too often: America's upper class hypocrites who have brought the joys of mass third world immigration to middle and working class America are, as yet, absolutely immune from its baleful cultural concomitants.

They live in elegant neighborhoods, behind gates and walls, protected as often as not by private security; their children attend the finest private schools where a learning environment still exists and the risk of being beaten up or shaken down for lunch money is zero; their family members and friends don't have to ride BART, or the subway, or the bus in the middle of the night to or from poorly paid jobs; the members of their swank clubs look like they did in 1980 and all speak English; and their mode of transport is the first class cabin or private jet.

I begrudge them none of this. My quarrel is that much of their wealth and ease comes from a globalism whose detriments are inflicted solely on the bottom 80% of Americans. But the cultural concomitants of mass third world immigration are well known to that bottom 80% of Americans.

All over urban America, parents struggle to scrape together the money to buy a house in a neighborhood where the public schools have not been destroyed. In small town America, parents warn their kids about drug pushers from South of the Border who have discovered and targeted the once-safe American countryside. Illegal immigrants commit crimes at rates hugely in excess of those legally present. For 2014 the Sentencing Commission of the US Justice Department reported that of all crimes for which convictions were obtained and sentences imposed, illegals made up 13% (if the 11.2 million figure for US illegals is correct, illegals constitute slightly more than 3% of the population)

And on and on.

None of this reaches the neighborhoods of those who brought it to us.

But It is the decision-making elites of these neighborhoods that fund the Republican Party. And therein lies the rub for this fall's election:

The Democratic Party, in its lunatic, massively unpopular stands on illegal immigration and border protection, has been leading with its chin as perhaps never before. Abolishing ICE, opening America's southern border, and supporting sanctuary cities that shelter criminals and drug dealers may be the most toxic brew of Democratic Party electoral poison that party has yet concocted. It begs for brutal, repeated, brass knuckle exposure. This well could be the issue that turns an off-year election into a historic Democratic wipeout.

Will the funders of the Republican party seize one of the most inviting opportunities in US electoral history to deliver a knock-out blow? Or will they wuss out?

Reprinted with permission from the American Thinker: https://www.americanthinker.com
EPA SAYS ETHANOL HARMS THE ENVIRONMENT
By Don Surber, August 05, 2018, DonSurber@gmail.com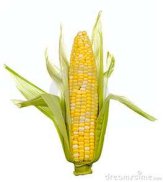 Beginning in the 1980s, the federal government has adopted mandates requiring ethanol be mixed into gasoline in order to stretch out oil supplies and to save the environment.

Now the Environmental Protection Agency has finally admitted that ethanol does more harm than good.

The agency finally released a 159-page assessment, which included this passage, "Evidence since enactment of [the Energy Independence and Security Act] suggests an increase in acreage planted with soybeans and corn, with strong indications from observed changes in land use that some of this increase is a consequence of increased biofuel production."

The Daily Caller reported, "Other findings from the study show: More ethanol from corn has resulted in greater nitrogen oxide emissions, greater demand for biofuel feedstock has contributed to harmful algae blooms, and increased irrigation has placed greater stress on water sources.

"Essentially, the study found that biofuel mandates are boosting production of corn and soybeans.

"Large-scale production of these crops is causing environmental degradation.
"The EPA also found that — at least in some instances — using ethanol in lieu of gasoline resulted in worse air emissions.:

Algae blooms are mucking up Lake Erie and other large bodies of water.

History shows again and again, how nature points out the folly of man...
CONVENTION AND COUNTY NEWS
At the County Convention held on August 16, the delegates present selected the 7 delegates and alternates to attend the State Convention in Lansing. They are:
Delegates Alternates
1. David Chandler 1. Charles LaLone II
2. Monica Chandler 2. Tesh LaLone
3. Charles LaLone, Jr. 3. Kassandra Cochran
4. Tonia LaLone 4. Thomas Cochran
5. Dan Van Maele 5. Adam Hume
6. Mary Jo Van Maele 6. Kelly Hume
7. Eugenia Ulrich 7. Maureen Rudel
We also recognized the elected delegates and filled vacancies. They are:
Appointed Delegates
Alabaster Stephanie Wentworth
AuSable Howard Burdett, Linda Glomski
Grant Kenneth McGill
Oscoda 1 Mary P. Smith, Clyde Soucie
Oscoda 2 Adam Hume, Larry Zucal
Oscoda 4 Jaimie McGuire
Plainfield 2 Ron and Pam Dillingham, Roger and Kathryn Houthoofd
Reno Terry A. Bellville
Wilber Earl O'Loughlin
East Tawas John and C. J. Brummeler, Mary Kiernan, Dawn Campbell
Tawas City Michael and Bonita Coyle
Whittemore Jenny O'Farrell

We will have a monthly meeting in September, but not October because we will be running the election headquarters in East Tawas and Oscoda. The East Tawas headquarters will be in the same house at 900 E. Bay St. (US 23) and we will be looking for a suitable building in Oscoda.
Dave Chandler says he will be getting signs soon. We will find a location for pick up until the headquarters open.
After the November election, there will be another county convention. At this convention. the present officers and executive committee will choose the new appointed members of the executive committee and from them, the officers will be elected. There has been discussion that perhaps the monthly meetings should be held at a different time, day and place. If you are someone who would come to the monthly meetings if they were changed, please let us know your preference. You can e-mail Maureen Rudel at maureen@tawasbay.net, call at 362-4747 or contact Dave Chandler at 305-1471.
Also, if you are interested in holding one of the offices please let us know. Maureen Rudel will not be running for re-election as treasurer because of her inability to attend the meetings. She is willing to act as deputy treasurer to help the new treasurer and train him or her for the job.
SUNRISE SIDE REPUBLICAN WOMEN'S CLUB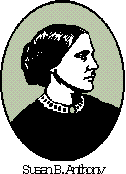 The Sunrise Side Republican Women's Club holds monthly meetings on the 4th Monday of the month. The location and speaker will be announced for each meeting. Unless otherwise stated, the lunch will be at 11:30 a.m.

The officers are: Linda Glomski, President, 739-7170, Coletta Marvin, Vice President, 820-0230 and Rachel McCready Secretary, 362-2337.

Don't forget, dues were due in January, they remain the same at $20. You can send dues and correspondence to SSRWC P.O. Box 234 Tawas City, MI 48764.

The next meeting will be September 24, at 11:30 A.M. at Camp Inn Lodge. Sen. Jim Stamas will be the speaker.

The public is welcome and invited.
MEETING -- Friday, September 14, 2018 at 7:30 a.m.
Mancino's Oscoda

Call to Order

Pledge of Allegiance

Roll Call

Approval of Agenda

Approval of Minutes

Treasurer's Report

Chairman's Report

Vice-Chair's Report

Committee Reports

A. Membership Committee Report
B. County Commissioners Report

Old Business

A. Sunrise Side Republican Women's Club
B. Election activities
C.

New Business

A. State Party Update
B. 5th District Update
C. E-mail and Correspondence
D.

Adjournment

All Republicans are welcome to attend and contribute their thoughts to our discussion.

CHECK OUT OUR WEBSITE: http://www.ioscorepublicans.org
E-MAIL ADDRESS: mail@ioscorepublicans.org
US Senate Switchboard --202-224-3121.
US House switchboard: 202-225-3121

DO YOU LIKE THE NEWSLETTER?
Even if you're not quite ready to "join" the Party, we would appreciate a donation to help offset the costs of sending this to you. . .
SOUND OFF!!
If you have an issue which you believe should be addressed, write us or send us an e-mail -- mail@ioscorepublicans.org. We have incorporated a Guest Column Section on the Web Site and in the newsletter. We will publish your opinion or letter if you sign it, give an address and phone number (so we can make sure you wrote it -- we won't publish it unless you specifically request it). Short, sweet and to the point. We reserve the right to edit all letters.
Check the Meeting Page for more information on upcoming activities.