WHAT'S NEW?
For further information on these and previous articles, visit the Archives.
PLEASE CHECK TO SEE IF YOUR DUES ARE CURRENT. IF YOU NEED INFORMATION ON YOUR STATUS, CHECK WITH MAUREEN RUDEL, 362-4747 OR maureen@tawasbay.net
WILDFIRES WILL BECOME WORSE THANKS TO DECADES-OLD LIBERAL POLICIES,
SAYS FIRE EXPERT WHO PREDICTED UPTICK IN BLAZES
CHRIS WHITE. TECH REPORTER, September 13, 2020

Former President Bill Clinton made a significant change to federal land management nearly 30 years ago that created the conditions necessary for massive wildfires to consume portions of the West Coast, according to one fire expert who predicted the problem years ago.

Shortly before leaving office in 2001, Clinton limited the ability of the United States Forest Service to thin out a dense thicket of foliage and downed trees on federal land to bring the West into a pristine state, Bob Zybach, an experienced forester with a PhD in environmental science, told the Daily Caller News Foundation. The former president's decision created a ticking time bomb, Zybach argues.

"If you don't start managing these forests, then they are going to start burning up. Thirty years later, they are still ignoring it," said Zybach, who spent more than 20 years as a reforestation contractor. He was referring to warnings he made years ago, telling officials that warding off prescribed burns in Oregon and California creates kindling fuelling fires.

Such rules make it more difficult to deploy prescribed burns, which are controlled burns designed to cull all of the underbrush in forests to lessen the chance of massive fires, Zybach noted. Years of keeping these areas in their natural state result in dead trees and dried organic material settling on the forest floor, turning such material into matchsticks soaked in jet fuel during dry seasons, he said.

Zybach's comments come as wildfires continue churning through parts of California, Oregon, and Washington, media reports show. Fires have killed 26 people in West Coast states since August, including 19 people in California, and have culminated in more than half-a-million people evacuating Oregon, a number representing roughly 10% of the state's overall population.

Roughly 100 massive fires are blazing Saturday in the West, including 12 in Idaho and nine in Montana, the National Interagency Fire Center said Saturday. All told, the wildfires have churned through more than 4.5 million acres in 12 states.

Shortly before leaving office, Clinton introduced the Roadless Rule that restricted the use of existing roads and construction of new roads on 49 million acres of National Forest, making it difficult for officials to scan the land for the kind of kindling that fuels massive conflagrations.

The move was part of the Northwest Forest Plan (NWFP), a resolution adopted by Clinton in 1994 to protect forests from being over-logged.

Ten years before Clinton's rule, the Fish and Wildlife Service placed the northern spotted owl on the Endangered Species Act, forcing the Forest Service to adopt a new policy that resulted in a greater reduction in timber harvests. The amount of timber removed from federal lands plummeted, according to data accumulated in 2015 by the Reason Foundation.

An average of 10 million feet of timber was removed each year from Forest Service land between 1960 and 1990, the data show. Those numbers dropped between 1991 and 2000 and continued dropping — an average of only 2.1 billion feet of timber was removed from the land between 2000 and 2013, according to the data. That's an 80% decline.

"They've gone and left hundreds of thousands of acres of burnt timber, a fire bomb waiting to happen, standing in place because the black back woodpecker prefers that habitat," Zybach said. "It's great for lawyers, but it's bad for people who breathe air or work in the woods."

"The prescribed burns are an ancient form of management for keeping the fuels down so these events don't happen," Zybach added, referring to Native American Indians who used controlled burns to ward away pests and prevent wildfires from licking their homes.

The Clinton administration's plan to turn forests in the West into pristine land free of human interference risked fueling "wildfires reminiscent of the Tillamook burn, the 1910 fires and the Yellowstone fire," Zybach, who is based in Oregon, told Evergreen magazine in 1994, when the NWFP came into effect.

Western Oregon had one major fire above 10,000 acres between 1952 and 1987, reports show. The Silver Complex Fire of 1987 snapped that streak after torching more than 100,000 acres in the Kalmiopsis Wilderness area, killing rare plants and trees the federal government sought to protect from human activities.

Fire Experts Agree: Prescribed Burns Are Critical

Overzealous fire suppression across California are helping to build up wildland fuels, which contribute to wildfires, according to Tim Ingalsbee, a fire ecologist who began a career in the 1980s as a wildland firefighter. The solution is "to get good fire on the ground and whittle down some of that fuel load," he told ProPublica in August.

"It's just … well … it's horrible. Horrible to see this happening when the science is so clear and has been clear for years. I suffer from Cassandra syndrome," Ingalsbee said, referring to the Cassandra Syndrome, a Greek metaphor people use when they believe their valid warnings are not heeded.

"Every year I warn people: Disaster's coming. We got to change. And no one listens. And then it happens."

Other experts have made similar arguments in the past.

A US forestry firefighter cools a burning modular home to protect a nearby structure in Deerhorn Valley as the Harris Fire continues growing beyond 70,000 acres on October 24, 2007 near Jamul, California. Southern California is being ravaged by numerous record wildfires as Santa Ana Wind conditions push them into communities surrounded by native Chaparral habitat that has been dried by the driest rain season since records began 130 years ago. The fires are shaping up to be the worst wildfire event in San Diego County history. As many as 500,000 people have been evacuated from their homes.

Overgrown grasslands, forests, and woodlands contributed to California wildfires in 2017, Sasha Berleman, a fire ecologist, told High Country News that year. "I'm more certain than ever that there's a lot we can do between now and the next time this happens to make it so that the negative consequences to people are nowhere near as dramatic," she said.

The devastating fires that ran through California's wine country in October of 2017 killed 42 people and destroyed nearly 7,000 buildings, High Country News noted.

The solution might be easier said than done. Nearly 20 million acres in California, or an area about the size of Maine, will need to experience controlled burns to limit catastrophic wildfires, a January study from Nature Sustainability found.

Blaming Climate Change

Former President Barack Obama suggested in a tweet Thursday that California's wildfires are a result of climate change.

"The fires across the West Coast are just the latest examples of the very real ways our changing climate is changing our communities," Obama wrote in a tweet that included pictures showing how soot and ash from the wildfires are turning San Francisco's sky bright orange.

Obama isn't the only prominent Democrat tying the fires to global warming.

Senate Minority Leader Chuck Schumer, a Democrat from New York, published a tweet Saturday that read: "The proof of the urgency of the climate crisis is literally in the air around us." Schumer included a link to a Sept. 10 article from CBS blaming climate change for the fires.

Zybach is not convinced. "The lack of active land management is almost 100 percent the cause," he told the DCNF, noting that climate change has almost nothing to do with fire kindling gathering across the forest floors. Other researchers share his skepticism.

"Global warming may contribute slightly, but the key factors are mismanaged forests, years of fire suppression, increased population, people living where they should not, invasive flammable species, and the fact that California has always had fire," University of Washington climate scientist Cliff Mass told TheDCNF in 2018.

Mass's critique came as Mendocino Complex Fire was spreading across California on its way to becoming the largest wildfire in the state, engulfing more than 283,000 acres.

Reprinted with permission from The Daily Caller News Foundation: https://dailycaller.com
WAGES STAGNATED FOR 45 YEARS, THEN TRUMP CAME ALONG
By Don Surber, September 18, 2020 https://donsurber.blogspot.com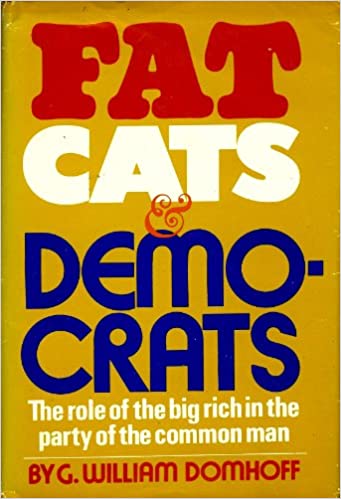 G. William Domhoff, a Distinguished Professor Emeritus at the University of California, Santa Cruz, wrote, "Fat Cats & Democrats: The Role of the Big Rich in the Party of the Common Man."

In 1972.

Nearly a half-century later, nothing has changed.

The richest men in the world -- Bezos, Gates, Buffett, and Bloomberg to name a few -- all support Biden and his Made in Red China policies.

Democrat environmental and labor laws, and trade treaties shipped millions of U.S. jobs overseas. Pittsburgh was once the center of America's steel. Now Red China is. And Red China has taken over industry after industry. The covid 19 crisis showed Americans that we rely too much on a communist country for medical supplies and drugs. This is unsustainable and unacceptable.

But the price of those Red Chinese goods is the loss of factory jobs, which has gutted the economy.

Americans see the damage that shedding 7.5 million factory jobs have done in the past 40 years.

In August 2018, the Bureau of Labor Statistics published, "The fall of employment in the manufacturing sector" by Richard Hernandez.

He wrote, "Before examining the factors that have led to job losses, the authors discuss two periods that saw manufacturing employment fall sharply — 1980 to 2000 and 2000 to 2017.

"2 million jobs were lost between 1980 and 2000 and 5.5 million jobs were lost between 2000 and 2017. The authors note that these losses have affected the employment rates of prime age workers, finding that a 10 percentage point decline in the local manufacturing share reduced local employment rates by 3.7 percentage points for prime age men and 2.7 percentage points for prime age women."

Wages have stagnated and household incomes have not grown to keep pace with inflation.

RAND corporation did a study on household taxable incomes from 1975 to 2018. Overall, the average household taxable income grew from $46,000 in 1975 to just $65,000 in 2018. RAND calculated that growth was 39% below our GDP growth.

In other words, as the economy grew, middle class taxable income did not.

Had we kept pace, the household taxable incomes would have average $100,000.

Worst hit were black women, whose taxable incomes averaged $50,000 in 2018 -- or half where it would be if GDP growth were evenly distributed.

Cutting 7.5 million factory jobs and importing 11 million illegal aliens (as well as having 45 million legal aliens) lowered wages by reducing the number of jobs while expanding the pool of job seekers.

40 years later, Democrats now are all up in arms over this.
Their protests are phony baloney, but the points they make are valid.

Now then, incomes rose remarkably in President Donald John Trump's first three years.

The Philadelphia Inquirer reported, "The 2019 U.S. median household income had reached $68,700, an increase of 6.8% from the 2018 level of $64,324, the Census Bureau reported in its Current Population Survey."

That easily outpaced the 2.9% growth in the GDP.

The newspaper said, "At the same time, the number of people living in poverty in the nation fell from about 38 million to 34 million, the overall rate decreasing 1.3 percentage points from 11.8% to 10.5% — the lowest figure since records started being kept in 1959, the report showed. Low unemployment amid a powerful job market was a key, economists say."

And of course the fat cats benefited too, as the stock market soared. The S&P 500 is up 60% since we elected Donald Trump president.

So everyone benefited from Trump's embrace of capitalism.

But the men at the top don't like that. They do not want to go back to a 1950s America with its large and growing middle class. A self-reliant people cannot be ruled as easily as people who live on food stamps and EITC checks.

And so these little emperors -- these Maoist billionaires -- have struck back.

The choice on November 3rd is capitalism or communism. The fat cats side with the latter.
Reprinted with permission from Don Surber: https://donsurber.blogspot.com
KAMALA SPEAKS OF 'A HARRIS ADMINISTRATION TOGETHER WITH JOE BIDEN'
By Thomas Lifson, September 15, 2020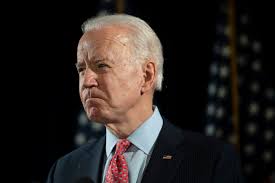 Was this a slip of the lip or a forthright acknowledgment of reality? My guess is that her ego got the better of Senator Harris, who, after all, is used to assuming power through questionable exploitation of older men. It must be a classic "Kinsley gaffe," a politician accidentally telling the truth, since nobody would ever describe Kamala Harris as "forthright." Whatever the underlying psychology, during a "virtual address" (i.e., a video call like Zoom) to a group of Hispanic small business–owners in Arizona on Saturday, the junior senator from California spoke of "a Harris administration together with Joe Biden":
"A Harris administration together with Joe Biden as the president of the United States, the Biden-Harris administration will provide access to 100 billion dollars in low-interest loans and investments for minority-business owners," she added.
Thanks for admitting that Biden is just a front man, Kamala.
Reprinted with permission from the American Thinker: https://www.americanthinker.com
GUEST COLUMNS
November 3, 2020: A vote for Biden/Harris Makes A Scary Election
By Sherry Herriman
Scary: A vote for Biden is a vote for Harris to be President! Harris has made it known that she wants, and maybe expects, the Presidency. Listen to what she says and the plans she lays out.
Scary: Harris plans to issue an Executive Order that no longer allows the Second Amendment – Destroy Individual Protections. It's already started.
Scary: Harris, once an Attorney General, believes she will have the authority to issue such an Executive Order. It takes two-thirds of each body (Senate and House) to propose an amendment to the Constitution and three-fourths of the States to ratify that Amendment.
Scary: Have there been promises made to Harris? If yes, definitely a road to a "back door" Presidency!
Scary: When Obama left office our country's debt was $23 Trillion dollars -- $33,000 per citizen (including babies) (husband and wife $66,000). Biden/Harris agenda wants to add FREE education, Medicare For All, the green programs, bailing out mis-managed cities, and other unknown plans, adding $15,000 plus to the $33,000 equaling $48,000 at a minimum per citizen. Can your household budget afford this debt?
Scary: Defunding citizen protections: police, firemen, and other first responders
Scary: Labelling looters, rioters, arsonist, murders as non-violent protestors.
Scary: Biden bragging of a Covid 19 solution/plan since mid-March and unwilling to share it to help save some of the 190,000 lives that have passed. Do we really want a President that puts politics over the lives of America's citizens?
Scary: A slogan – Build America. What does those two words mean? An America without police, fuel, dollars for medicines, jobs/incomes and higher taxes?
Scary: Deceptions we are expected to accept
Scary: All the additional changes that are unknown
NOT SCARY: A Common-Sense Vote in Favor of Trump/Pence and other Republicans
There is proof of what is offered to all by this vote: four more years of growth/stability, jobs/incomes, savings, less taxes, peace treaties, etc.
God help America if Biden/Harris win the election!
To whom it may concern
By Russell Nelkie
The democratic party and media represent lying, cheating, baby killing, and taking our Constitutional rights as true Americans. Not all democrats are deplorable, but many are. If you value the democratic party, use some common sense and clean up the party.
Joe Biden is a deplorable, lying and cheating puppet for the leftist democratic party and media. The sad fact is that he really doesn't realize it. Common sense, which a lot of the democrats have very little of, is the solution to solve many of our problems.
You can fool all of the people some of the time, but you can't fool all of the people all of the time. This election is literally a matter of life or death for some of our true Americans.
To my fellow Americans, use your common sense and keep and vote the republicans into control of our great country. It comes across that most democrats do not respect the opinions of other people that think differently than they do.
Save America, keep Trump.
ELECTION NIGHT PARTY

On Tuesday, November 3, starting at about 8 p.m. we will have an election night party at the East Tawas Headquarters at 900 E. Bay Street, next to the Bay Watch Place. We have cable TV hooked up to watch the returns. We will have munchies and pop available. BYOB. If you would like to bring something, feel free to do so. We will be watching the election returns and the party will continue until the last person wants to leave. Because there is limited parking at the headquarters, you are welcome to park in the space by the road and in the Rudel driveway at 910 E. Bay St. Please pull to the side so others can come and go.
As you come to the headquarters, please bring any Republican signs you see along the way. We can return the signs to the candidates who want them. We also save the wires for those who do not want their signs back. We then give those wires to local candidates to help them with their campaigns.
SUNRISE SIDE REPUBLICAN WOMEN'S CLUB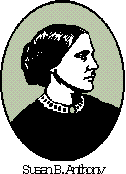 The Sunrise Side Republican Women's Club holds monthly meetings on the 4th Monday of the month. The location and speaker will be announced for each meeting. Unless otherwise stated, the lunch will be at 11:30 a.m.

The officers are: Linda Glomski, President, 739-7170, Jane Hayward, Vice President, Sonia Glass, Secretary, 739-9731, and Rachel McCready Treasurer, 362-2337.

You can send dues and correspondence to SSRWC P.O. Box 234 Tawas City, MI 48764.

Our next SSRWC will be on October 26th. The location will be announced. The public is invited and welcome.

THERE WILL BE NO MEETING OF THE IOSCO COUNTY REPUBLICANS IN OCTOBER

CHECK OUT OUR WEBSITE: http://www.ioscorepublicans.org
E-MAIL ADDRESS: mail@ioscorepublicans.org
US Senate Switchboard --202-224-3121.
US House switchboard: 202-225-3121

DO YOU LIKE THE NEWSLETTER?

Even if you're not quite ready to "join" the Party, we would appreciate a donation to help offset the costs of sending this to you. . .
SOUND OFF!!
If you have an issue which you believe should be addressed, write us or send us an e-mail -- mail@ioscorepublicans.org. We have incorporated a Guest Column Section on the Web Site and in the newsletter. We will publish your opinion or letter if you sign it, give an address and phone number (so we can make sure you wrote it -- we won't publish it unless you specifically request it). Short, sweet and to the point. We reserve the right to edit all letters.
Check the Meeting Page for more information on upcoming activities.
To View Additional Information From Prior What's New Pages,