Iosco County
Republicans
P.O. Box 116, Tawas City, MI 48764 www.ioscorepublicans.org e-mail: mail@ioscorepublicans.org
---
WHAT'S NEW?
For further information on these and previous articles, visit the Archives.
LEFT COMES TO GRIPS WITH OBAMA'S FAILURE
By Don Surber, June 04, 2018 DonSurber@gmail.com

I have written before that Obama destroyed the Democratic Party, turning it into carrion for the vultures on the Left to tear. Democrats tried to use his race as a shield from criticism as they fundamentally transformed the country into the Soviet Union.

Instead voters fundamentally transformed the party into the Whigs. James Carville's 40 years of rule collapsed. Obama built his legacy on sand.

Donald Trump's tsunami presidency wiped it out.

The Iran deal is dead. Obama's end run around the Constitution allowed Trump to end it without a congressional vote.

The Paris carbon dioxide deal is dead. Trump withdrew, and it looks like the deal collapsed because the goal was to restrict the United States by using a Fake Fear about the weather.

Obamacare's mandate is dead.

DACA may die as well.

Not only is Obama's legacy melting, but Trump is starving the liberal beast.

After 40 years, the federal government has stopped funding Planned Parenthood.

And the president -- Our President -- is bringing peace to the world by standing up to tyranny while negotiating their surrender. Make no mistake, North Korea wants out of the business of being China's puppet.

Trump is everything Obama is not. Trump is patriotic, experienced, and successful outside of politics.

As the economy perks up and the Democratic lead in the polls evaporates, Maureen Dowd threw shade, finally, on Obama.

"What if we were wrong?" Obama said on Election Night -- after it was clear that Trump had won. Excuse me, had carried more states than Obama.

Wrote Dowd, "But in his next breath, the president made it clear that what he meant was: What if we were wrong in being so right? What if we were too good for these people?"

Gee, why would he think that?

Maybe it was the decade-long free ride Democrats gave him. His ties to terrorists were airbrushed, as were his drug use, his college transcripts, and even his birth certificate. He was, as they say in Texas, a post turtle, which is a creature that is on top of the fence post but has no idea how he got there.

While Obama filled out his NCAA brackets, Valerie Jarrett ran the government, turning law enforcement and the intelligence services into spies and plants in political campaigns.

Really, you think that Obama did this only to Trump? How precious.

After promoting Obama for 14 years -- going back to his overrated speech to the DNC -- Dowd is saying in her Emily Litella voice, never mind.

"It is stunning to me, having been on the road with Barack Obama in the giddy, evanescent days of 2008, that he does not understand his own historic rise to power, how he defied impossible odds and gracefully leapt over obstacles," she wrote.

By impossible odds, she means the skids were greased by George Soros money and a cheerleading media.

"He did it by sparking hope in many Americans — after all the deceptions and squandered blood and money of the Bush-Cheney era — that he was going to give people a better future, something honest and cool and modern," Dowd wrote.

"But by the end of his second term, he had lost the narrative about lifting up people, about buoying them on economic issues and soothing their jitters about globalization. They needed to know, what's in it for them?"

We know what is in it for us: getting nothing and being called racist if you complain.

Dowd dumped on Hillary, writing, "He pushed aside his loyal vice president, who was considered an unguided missile, and backed a woman who had no economic message and who almost used the slogan, 'Because It's Her Turn.' Then he put his own reputation for rectitude at risk by pre-emptively exonerating Hillary Clinton on the email issue, infuriating federal agents who were still investigating the case."

Wait, I thought there was no crime and besides Comey made that decision on his own. Now Dowd tells me Obama obstructed justice.

But it wasn't his fault.

"President Obama could be deliberative, reticent and cautious to a fault, which spurred an appetite for a more impulsive, visceral, hurly-burly successor. He got tangled in a cat's cradle on the twin F.B.I. investigations into Hillary's emails and Russian meddling; in retrospect, he probably should have been more transparent about both," Dowd wrote.

It wasn't his fault.

Which means he was an incompetent boob as president.

But he got a Nobel Peace Prize, and in the end, we got the best president of my lifetime.

Best of all, Obama destroyed the Democratic Party. That's his legacy.
MAKING SENSE OF PRESIDENT TRUMP'S NUMBERS
By Don Sucher, June 16, 2018
A headline based on a Gallup poll tells us that "Donald Trump is more popular with Republicans than almost any president since WWII with an approval rating of 87 per cent." That, we are informed, is even higher than the numbers among Democrats for JFK.

How can this be when the president's overall approval rating among voters is below 50%?

In fact, those numbers make perfect sense. They fit what we could expect in a politically (and otherwise) divided nation for a president who is, some say, like none before him when it comes to doing what he promised voters he would do.

President Trump's theme, both as he campaigned for the office and daily since he won the position, is to "Make America Great Again." Now, one would think that such a goal would itself be universally popular, with, perhaps, just some question about how that was to be accomplished, or specifically on what basis that "greatness" was to be evaluated

But is restoring the nation's economic footing a partisan thing, or something we'd expect all to see as great? Is greatly rising employment being experienced by every group – educated and less educated, skilled and less skilled, black, white, Hispanic and Asian, male and female? Is that of only partisan interest?

The answer seems to be, rather shockingly, yes.

This past week, a once popular TV personality, Bill Maher, said that he was hoping for a major recession – this despite knowing the pain and suffering it would cause many, many people. To him – a man of significant wealth – such loss of what one would think everyone judged as "greatness" is desirable if it hurts the president's popularity and support.

That is how divided our nation is. Some see improved life and security for all as "great." Others do not.

For that reason, President Trump, who has done even more than he promised in more than a few areas – things that are benefiting almost all Americans – is loved and supported by some and loathed and unsupported by others.

The distinction seems simply to be how one feels about America and the daily joy and satisfaction, plus the future hopes and dreams, of the American people.

Bottom line: Are you for them or against them?

That 87% of Republicans have come to support President Trump – even those to whom his "N.Y. ways" are foreign and, perhaps, even off-putting – says a lot about the man, the party, and America as a whole.

That so many Democrats do not – well, that speaks just as loudly.

The good that President Trump is doing goes beyond numbers, or even people's hopes and dreams. For along with all that, it is opening eyes to the truth of where the various political entities stand regarding the welfare of the American people. That some are for us, and others simply don't seem to care. For that eye-opening, all of our Republic should be glad.

Reprinted with permission from the American Thinker: https://www.americanthinker.com/blog/2018/06
THEY'RE BACK! THOSE WONDERFUL CHURCH BULLETINS!

Thank God for the church ladies with typewriters. These sentences actually appeared in church bulletins or were announced at church services:

The Fasting & Prayer Conference includes meals.
--------------------------
Scouts are saving aluminum cans, bottles and other items to be recycled. Proceeds will be used to cripple children.
--------------------------
The sermon this morning: 'Jesus Walks on the Water.' The sermon tonight: 'Searching for Jesus.'
--------------------------
Ladies, don't forget the rummage sale. It's a chance to get rid of those things not worth keeping around the house. Bring your husbands.
--------------------------
Don't let worry kill you off - let the Church help.
--------------------------
Miss Charlene Mason sang 'I will not pass this way again,' giving obvious pleasure to the congregation.
--------------------------
For those of you who have children and don't know it, we have a nursery downstairs.
--------------------------
Next Thursday there will be try-outs for the choir. They need all the help they can get.
--------------------------
Irving Benson and Jessie Carter were married on October 24 in the church. So ends a friendship that began in their school days.
--------------------------
A bean supper will be held on Tuesday evening in the church hall. Music will follow.
--------------------------
At the evening service tonight, the sermon topic will be 'What Is Hell?' Come early and listen to our choir practice.
--------------------------
Eight new choir robes are currently needed due to the addition of several new members and to the deterioration of some older ones.
--------------------------
Please place your donation in the envelope along with the deceased person you want remembered..
--------------------------
The church will host an evening of fine dining, super entertainment and gracious hostility.
--------------------------
Pot-luck supper Sunday at 5:00 PM - prayer and medication to follow.
--------------------------
The ladies of the Church have cast off clothing of every kind. They may be seen in the basement on Friday afternoon.
--------------------------
This evening at 7 PM there will be a hymn singing in the park across from the Church. Bring a blanket and come prepared to sin.
--------------------------
The pastor would appreciate it if the ladies of the Congregation would lend him their electric girdles for the pancake breakfast next Sunday.
--------------------------
Low Self Esteem Support Group will meet Thursday at 7 PM . Please use the back door.
--------------------------
The eighth-graders will be presenting Shakespeare's Hamlet in the Church basement Friday at 7 PM .. The congregation is invited to attend this tragedy.
--------------------------
Weight Watchers will meet at 7 PM at the First Presbyterian Church. Please use large double door at the side entrance.
--------------------------
And this one just about sums them all up
The Associate Minister unveiled the church's new campaign slogan last Sunday:
'I Upped My Pledge - Up Yours.'
SUNRISE SIDE REPUBLICAN WOMEN'S CLUB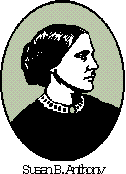 The Sunrise Side Republican Women's Club holds monthly meetings on the 4th Monday of the month. The location and speaker will be announced for each meeting. Unless otherwise stated, the lunch will be at 11:30 a.m.

The officers are: Linda Glomski, President, 739-7170, Coletta Marvin, Vice President, 820-0230, Rachel McCready Secretary, 362-2337, and Treasurer, Tessa Weed, 916-6905.

Don't forget, dues were due in January, they remain the same at $20. You can send dues and correspondence to SSRWC P.O. Box 234 Tawas City, MI 48764.

The next meeting will be the picnic, July 19, 2018 at the Lakewood Shore Pavilion.

The public is welcome and invited.

CALL TO CONVENTION

IOSCO COUNTY REPUBLICANS

Official Call to the Iosco County Convention. There shall be a meeting of the duly elected Precinct Delegates and the At-Large Delegates to the County Convention at 7:00pm on Thursday, August 16, 2018 at the home of Maureen H Rudel, 910 E. Bay St., East Tawas, MI 48730.

The purpose of this meeting shall be to elect Delegates and Alternates to the August 25, 2018 State Convention to be held at the Lansing Center in the City of Lansing. The purpose of the State Convention is to nominate one Lieutenant Governor, one Secretary of State, one Attorney General, and to nominate two candidates for each of the following offices: Michigan Supreme Court, State Board of Education, Michigan State University Board of Trustees, University of Michigan Board of Regents and Wayne State University Board of Governors.

Precinct delegates and certain at-large delegates given the preference under Rule 8 of the Convention Rules, but who do not attend the County Convention, must notify the chair of the County Executive Committee David Chandler or the following designee, Maureen Rudel in writing (the "Notification") of the person's intention to become a Delegate or Alternate Delegate to the State Convention. The notification can be in any written form, including by letter or email, and must be received by the Chair of the County Executive Committee (or designee) by no later than the start of the County Convention. Failure to provide the notification as provided herein shall mean that the person shall not be given the preference under Rule 8 of the Convention Rules. It is not necessary to send a notification if a person attends the County Convention.

Only Precinct Delegates elected at the August 7, 2018 Primary Election, the most recent Republican nominees for County and State Legislative offices, incumbent members of Michigan Legislative offices, the Michigan Congressional Delegation, the Republican National Committeeman and National Committeewoman from Michigan and Michigan Republican Party Officers (see Rule 5B) where each such person resides in the county in question will be seated and considered eligible to vote at this convention.

Signed,
David Chandler
Chairman, Iosco County Republican Executive Committee
MEETING -- Friday, July 13, 2018 at 7:30 a.m.
Big Boy --

East Tawas

Call to Order

Pledge of Allegiance

Roll Call

Approval of Agenda

Approval of Minutes

Treasurer's Report

Chairman's Report

Vice-Chair's Report

Committee Reports

A. Membership Committee Report
B. County Commissioners Report

Old Business

A. Sunrise Side Republican Women's Club
B. Parades
C.

New Business

A. State Party Update
B. 5th District Update
C. E-mail and Correspondence
D.

Adjournment

All Republicans are welcome to attend and contribute their thoughts to our discussions.

CHECK OUT OUR WEBSITE: http://www.ioscorepublicans.org
E-MAIL ADDRESS: mail@ioscorepublicans.org
US Senate Switchboard --202-224-3121.
US House switchboard: 202-225-3121

DO YOU LIKE THE NEWSLETTER?
Even if you're not quite ready to "join" the Party, we would appreciate a donation to help offset the costs of sending this to you. . .
SOUND OFF!!
If you have an issue which you believe should be addressed, write us or send us an e-mail -- mail@ioscorepublicans.org. We have incorporated a Guest Column Section on the Web Site and in the newsletter. We will publish your opinion or letter if you sign it, give an address and phone number (so we can make sure you wrote it -- we won't publish it unless you specifically request it). Short, sweet and to the point. We reserve the right to edit all letters.
Check the Meeting Page for more information on upcoming activities.