Iosco County
Republicans
P.O. Box 116, Tawas City, MI 48764 www.ioscorepublicans.org e-mail: mail@ioscorepublicans.org
---
WHAT'S NEW?
For further information on these and previous articles, visit the Archives.
FOX NEWS' CHRIS WALLACE CONFRONTS AL GORE WITH HIS FAILED GLOBAL WARMING PREDICTIONS
By Michael Bastasch 6/04/2017 - The Daily Caller - http://dailycaller.com

"Fox News Sunday" host Chris Wallace confronted former Vice President Al Gore on his 2006 claim that unless drastic action was taken humanity would face a "true planetary emergency" in the next decade.

"Unless we take drastic measures the world would reach a point of no return within 10 years," which Gore said would precipitate a "true planetary crisis" due to man-made global warming.

Wallace pointed out it's been 11 years since Gore made the claim in his 2006 film "An Inconvenient Truth," and there doesn't seem to be a planetary emergency.

So did Gore admit he was wrong? Of course not!

Here's how he answered:
Well we have seen a decline in emissions on a global basis. For the first time they've stabilized and started to decline. So some of the responses for the last 10 years have helped, but unfortunately and regrettably a lot of serious damage has been done.

Greenland, for example, has been losing one cubic kilometer of ice every single day. I went down to Miami and saw fish from the ocean swimming in the streets on a sunny day. The same thing was true in Honolulu just two days ago, just from high tides because of the sea level rise now.

We are going to suffer some of these consequences, but we can limit and avoid the most catastrophic if we accelerate the pace of change that's now beginning.
Gore also mentioned the directors of his upcoming sequel film "An Inconvenient Sequel" are adding a new segment at the end to account for President Donald Trump's withdrawal from the Paris agreement on climate change.

Gore's first film "An Inconvenient Truth" has been credited with popularizing the global warming debate. The film emboldened environmentalists and probably played a role in the Obama administration's failed effort to pass cap-and-trade legislation in 2009.

But many (if not all) the claims Gore made in his 2006 film never materialized. The Daily Caller News Foundation fact-checked Gore's claims on his film's ten-year anniversary. (After 10 Years Al Gore's Film Is Still Alarmingly Inaccurate)

Content created by The Daily Caller News Foundation is available without charge to any eligible news publisher that can provide a large audience. For licensing opportunities of our original content, please contact licensing@dailycallernewsfoundation.org.

Article reprinted with permission from The Daily Caller: http://dailycaller.com
EDITORIAL
Democrat Trump Derangement Syndrome
By Maureen Rudel

Over the 20-plus years I have been active with the Republican Party in Iosco County, I have seen a continued pattern of property destruction and theft by Democrats of campaign signs and Republican property. This does not happen to Democrats by Republicans. It is attributed by me to the total intolerance by the Left (Democrats, Communists, Socialists, Progressives, Liberals, etc.) of any opinions other than their own.
I have come to the conclusion that the Left knows if they tell the truth about their goals, no one would vote for them. For some strange reason, they think the world owes them a living. They were born and it is up to the rest of us to provide for all their needs and wants at little to no cost to them. This is why they always claim that those who have worked hard, saved their money to buy what they want and need and provide for their own retirement should pay more taxes to support those who have not worked and saved.
They believe that they are smarter, better, and know more than those stupid Conservatives who don't agree with them. Therefore, they know they should be in control to run the lives of those stupid people who don't know how to think correctly.
I have never seen it worse than with the present Trump Derangement Syndrome. Trump is everything they hate, a successful, wealthy. white guy who wants to get the government out of our lives as much as possible.
It has now come to the point that many on the Left celebrate the shooting of Republicans on a baseball field in Washington, DC. This is outrageous. If the Left wants to start a shooting battle, they should remember that most of their ilk are into banning guns, while many of the people they want to shoot are well armed and know how to use the weapons they own.
TRUMP ADMIN RESCINDS DAPA AMNESTY PROGRAM
By Peter Hasson, 6/15/2017 - The Daily Caller - http://dailycaller.com -
The Trump administration has fulfilled another one of Donald Trump's campaign promises by rescinding the Deferred Action for Parents of Americans and Lawful Permanent Residents (DAPA) program implemented under Barack Obama that could have allowed as many as five million illegal aliens with children who are citizens or lawful permanent residents to remain in the country if they met certain criteria.

DAPA was blocked by the courts from implementation, which the Department of Homeland Security cited as a reason for rescinding the program. A DHS press released said Homeland Security Secretary John Kelly signed a memorandum rescinding DAPA on Thursday because "there is no credible path forward to litigate the currently enjoined policy." (RELATED: Texas AG Says Trump Has Done More To Stop Illegal Immigration Than Anyone In World History)

The program had been challenged by 26 states after Obama issued it in November 2014. The Supreme Court deadlocked when ruling on the constitutionality of the program in June 2016, splitting the vote 4-4 due to the empty seat at the time left by late Supreme Court Justice Antonin Scalia.

One of Trump's signature campaign promises was that he would rescind both DAPA and the Deferred Action for Childhood Arrivals (DACA) program if elected president.

The DHS press release added, however, that the June 2012 Obama memorandum creating DACA will remain in effect. That program applies to certain illegal aliens in the U.S. who arrived as children and met specific criteria.

Article reprinted with permission from The Daily Caller: http://dailycaller.com
PRESS READS TOO MUCH INTO TRUMP'S ILLEGAL ALIENS MOVE
By Don Surber, June 17, 2017 http://donsurber.blogspot.com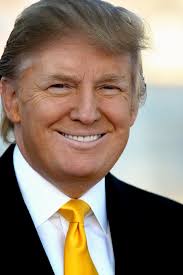 President Trump rescinded Barack Obama's goofy Deferred Action for Parents of Americans, which allowed people to come to America illegally, give birth on American soil, and then claim legal status because, hey, their kid is an American, right?

I get that Democrats need votes, but Congress -- not the president -- enacts laws.

Some publications and bloggers believe that because he took action only against illegal alien parents that means he is cool with keeping illegal aliens who came here as kids under Obama's equally goofy Deferred Action for Childhood Arrivals.

I liked it better when we were a nation of laws, but the Cult of Personality that elected Obama gave us eight years of the Reign of the Red Queen, who picked and chose laws in a cafeteria-style approach to law enforcement.

So now with a pen and a phone, presidents create their own law. The administration clarified that Trump is not through.

From Breitbart:
Amid the left-wing cheering, officials denied that Trump had accepted the DACA amnesty.

The "DAPA and DACA [amnesties] are two different programs … The fact that DACA was not rescinded by the same memo should not be interpreted as bearing any relevance on the long-term future of that program," said a memo issued Friday by the Department of Homeland Security. "The future of the DACA program continues to be under review with the Administration."

For several months, administration officials, led by President Donald Trump, have suggested the DACA program will continue for some time.

In contrast, the DAPA amnesty for roughly 4 million illegal-alien parents of U.S-born children has been frozen since early 2015 partly because a group of Governors persuaded multiple judges to stop the amnesty. The governors argued that Obama was telling deputies to defer prosecutorial action — deportation — against large numbers of people without conducting the case-by-case legal review required by the courts and Congress.
Likewise, the New York Times reported:
A news release from the department said flatly that "the June 15, 2012, memorandum that created the Deferred Action for Childhood Arrivals (DACA) program will remain in effect."

But officials at the White House and the Department of Homeland Security said on Friday morning that those statements were intended only to clarify that immigrants enrolled in the DACA program would not immediately be affected by a separate action officially ending a similar program for undocumented immigrants whose children are citizens or legal permanent residents.

"There has been no final determination made about the DACA program, which the president has stressed needs to be handled with compassion and with heart," said Jonathan Hoffman, the assistant secretary for public affairs at the department. He added that John F. Kelly, the secretary of Homeland Security, "has noted that Congress is the only entity that can provide a long-term solution to this issue."
I favor the Protect the Borders approach.

You know, following the law.

Mexicans messed up their country and want to float north to mess up ours.

We "reformed" immigration in 1965, which opened the back door for Democrats to import socialist voters from Latin America.

A "reform" in 1986 made matters worse.

Build the wall. Enforce the law. Make America Great Again.
SUNRISE SIDE REPUBLICAN WOMEN'S CLUB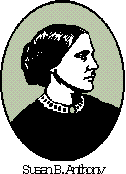 The Sunrise Side Republican Women's Club holds monthly meetings on the 4th Monday of the month. The location and speaker will be announced for each meeting. Unless otherwise stated, the lunch will be at 11:30 a.m.

The officers are: Dawn Campbell, President, 989-305-6501, Linda Glomski, Vice President, 739-7170, Rachel McCready Secretary, 362-2337, and Treasurer - Tessa Weed, 916-6905

Don't forget, dues were due in January, they remain the same at $20. You can send dues and correspondence to SSRWC P.O. Box 234 Tawas City, MI 48764. As always articles of interest and club news can be found at our Facebook page Sunrise Side Republican Women's Club.

The summer picnic on July 13th will be at the Lakewood Shores Pavilion in Oscoda at 6:00 p.m. The cost is $15 per person. Lt. Gov. Brian Calley and Dr. Jim Hines who are running next year for governor will be speaking.

The public is welcome and invited.
MEETING -- Friday, July 14, 2017 at 7:30 a.m.
Big Boy, East Tawas

Call to Order

Pledge of Allegiance

Roll Call

Approval of Agenda

Approval of Minutes

Treasurer's Report

Chairman's Report

Vice-Chair's Report

Committee Reports

A. Membership Committee Report
B. County Commissioners Report

Old Business

A. Sunrise Side Republican Women's Club
B. Tea Party Report
C. Parades

New Business

A. State Party Update
B. 5th District Update
C. E-mail and Correspondence
D. Meeting Schedule

Adjournment

All Republicans are welcome to attend and contribute their thoughts to our discussions.

CHECK OUT OUR WEBSITE: http://www.ioscorepublicans.org
E-MAIL ADDRESS: mail@ioscorepublicans.org
US Senate Switchboard --202-224-3121.
US House switchboard: 202-225-3121

DO YOU LIKE THE NEWSLETTER?
Even if you're not quite ready to "join" the Party, we would appreciate a donation to help offset the costs of sending this to you. . .
SOUND OFF!!
If you have an issue which you believe should be addressed, write us or send us an e-mail -- mail@ioscorepublicans.org. We have incorporated a Guest Column Section on the Web Site and in the newsletter. We will publish your opinion or letter if you sign it, give an address and phone number (so we can make sure you wrote it -- we won't publish it unless you specifically request it). Short, sweet and to the point. We reserve the right to edit all letters.
Check the Meeting Page for more information on upcoming activities.