Iosco County
Republicans
P.O. Box 116, Tawas City, MI 48764 www.ioscorepublicans.org e-mail: mail@ioscorepublicans.org
---
WHAT'S NEW?
For further information on these and previous articles, visit the Archives.
SWAMP CREATURES ARE TERRIFIED OF WHAT BEN CARSON IS DOING TO CLEAN UP HUD
By Horace Cooper, 4/07/2018

It's been a year since Dr. Ben Carson was confirmed as Secretary for Housing and Urban Development. For most of its existence HUD is the cabinet-level agency probably best known for management challenges and the occasional corruption scandal involving local government officials abusing funds.

Liberals love HUD, because it hands out billions of dollars in the name of social justice. Not coincidentally, the money is often hard to account for, which is why it often ends up in the pocket of corrupt officials.

HUD has a long history of mismanagement and neglect. The agency's financial statements are such a mess that the agency's own Inspector General couldn't complete an internal audit of the agency's books. In fact, the Government Accountability Office (GAO) issued a report in 2016, based on numerous HUD IG and GAO audits over a 15-year period, in which it reported that the agency failed to implement multiple financial accountability recommendations. Additionally, the agency seemingly ignored recommendations to dedicate staff and implement and enforce policies to prevent waste, fraud, and abuse.

This level of institutional corruption is the very essence of the swamp. And indeed, the swamp dwellers are fighting to keep things the way they were.

Then Ben Carson moved in and started turning things around.

President Donald Trump's new budget for Fiscal Year 2019 proposes to eliminate more than $4 billion in HUD grants, believing the money would be better managed, and more effective, if it originated at the state and local level. At the same time, Secretary Carson is implementing a culture of accountability and financial responsibility that the agency hasn't experienced in years. This began with the hiring of a former partner with one of the big four accounting firms to serve as the agency's chief financial officer. This vital role has not had a permanent occupant for more than a decade. The Secretary then directed the CFO to design and implement a transformation plan and lead an internal task force to combat waste, fraud, and abuse.

The secretary also set the agency on course to manage its existing resources in an accountable manner.

From the standpoint of swamp dwellers, accountable and lower HUD budgets are intolerable. However, Ben Carson is a very smart black conservative leader who understands the importance of applying conservative principles to our nation's housing and urban planning needs. Nevertheless, the stakes are high. If he succeeds as an administrator in whipping HUD into shape, the progressive left will be humiliated. It's no surprise that the mainstream media, leftist elected officials, and progressive, George Soros-funded groups attack HUD and Carson almost daily.

His critics ran to the establishment media to make a fuss over the since cancelled purchase of a $31,000 dining room set that would have been used by HUD executives for years to come. Replacement was long overdue considering the set was about a half century old.

In addition, a number of these organizations signed on to a letter penned by a so-called "fair housing" group that complained about Carson updating the agency's mission statement – a routine action that takes place under every incoming administration.

Ironically, many of the housing groups that signed the letter receive taxpayer money through HUD grants. These groups frequently sue HUD over policy changes and implementations. So they take our money, as taxpayers, and then use our money to sue us for even more money. A perfect microcosm of the swamp.

Swamp creatures are terrified of what Ben Carson is doing to clean up HUD. Let's all hope he keeps at it.

Horace Cooper is a legal commentator and Co-Chair of Project 21, a national network of black conservatives

Article reprinted with permission from The Daily Caller: http://dailycaller.com
MONEY FOR ROADS DOESN'T GO WHERE IT'S NEEDED THE MOST
Roads in the worst condition are not a priority
By Tom Gantert, April 11, 2018

In a recent social media post, state Sen. Jim Ananich, D-Flint, indirectly pointed to one of the challenges to improving the condition of Michigan roads.

Ananich, who is the Michigan Senate's minority leader, said in a March 20 Twitter post: "MI Republicans: tossing a few pennies in a pothole and making a wish won't fix our roads. I tried it just to see. Now let's work together to find a real solution."

Ananich also posted a short video in which he throws a handful of pennies into a pothole.

Michigan roads are funded through Public Act 51 of 1951 (PA 51), which governs how money gets allocated between state, county and local road agencies. Enacted in 1951, the law represented a compromise between rural and urban lawmakers. The Citizens Research Council of Michigan calls it the "third rail" of highway funding.

"The antiquated and inefficient formula used for sharing road funds with state and local road agencies guarantees that much of this funding will not go to those roads experiencing the most traffic or those in the worst condition," the council stated in a report it released last month.

The law has not been changed in 67 years, mainly because in a big state there has never been a consensus on how to strike a balance between connecting far-flung communities and having smooth roads within them.

Under existing law, 39 percent of the money available for Michigan roads each year goes to the state Department of Transportation, 39 percent goes to county road commissions and 22 percent goes to cities and villages.

The formula also applies to $175 million in general state tax dollars that legislators have earmarked to fix roads this year, on top of gas tax and vehicle registration tax revenue. Of that $175 million, $68 million will go to state roads, $68 million to county projects and $38 million to cities. The money not spent by the state is divided among 83 counties and 533 cities and villages.

The Citizens Research Council said the state's system of divvying up the money doesn't take into consideration which roads need repairs the most.

"Given the current PA 51 funding distribution system, it is nearly impossible to address the funding needs of heavily traveled roads or roads in greater need of repair without significantly increasing the allocation of revenues to those roads with less traffic or that have relatively lesser needs," Craig Thiel, the council's research director, said in an email. "Under this system, an increase in funding, regardless if it is one-time or ongoing in nature, will result in the same percentage increase for each road agency. This is inefficient."
From the Mackinac Center for Public Policy, a research and educational institute headquartered in Midland, Michigan. Permission to reprint in whole or in part is hereby granted, provided that the author and the Mackinac Center are properly cited.
RECENT CORRUPTION SCANDALS INVOLVING SOME OF MICHIGAN'S LARGEST UNIONS
Embezzlement, financial malpractice plague unions
By Jarrett Skorup, April 21, 2018

In the five years since Michigan became a right-to-work state, most of its largest unions have seen a significant hit to their membership, revenues and political spending. On average, since 2012, they have lost 85,000 members (11 percent) and are spending $26 million less (57 percent) on politics and lobbying.

If you take out the United Auto Workers, a national union that has rebounded strongly with the auto industry, the 10 largest unions in Michigan that file federal transparency reports have had a net loss of 137,000 members, or 33 percent of their total.

A loss of members and revenue isn't the only problem for many unions, however. Several of the major unions have had corruption scandals in the past two years, further restricting their growth and power going forward.

In 2017 and 2018, six people, most of them officials with the United Auto Workers union, have been charged in a single multimillion-dollar corruption scandal. The union leaders allegedly took millions that the automaker FCA provided for worker training and instead spent it lavishly on trips, shoes, restaurants and other goods.

Last year, the former leader of the Operating Engineers Local 324 pleaded guilty to forcing businesses and employees to pay kickbacks, which he spent on alcohol, meals and a wedding for his daughter. Two other officials — the then-current president and financial secretary — also pleaded guilty to taking funds.

Also in 2017, the former comptroller of the Michigan Regional Council of Carpenters and Millwrights pleaded guilty to embezzling nearly $500,000 from the union.

Last year, a former office manager with the International Brotherhood of Electrical Workers Local 876 was convicted of embezzling more than $300,000 from the union. She was sentenced to four years in federal prison.

SEIU Healthcare Michigan was placed under an emergency trusteeship in 2017 by its parent organization after allegations of financial malpractice came to light.

The recent leader of AFSCME Local 640, a hospital workers union, was charged with stealing $600,000 from the union over a two-year period. The charges were announced in 2018.

An investigation by the Detroit Free Press found that embezzlement plagues union offices around the country. In the past two years, about 300 union offices have discovered theft, often through audits of union finances.
From the Mackinac Center for Public Policy, a research and educational institute headquartered in Midland, Michigan. Permission to reprint in whole or in part is hereby granted, provided that the author and the Mackinac Center are properly cited.
TRUMP'S INCOMPETENCE
By Don Surber, April 24, 2018 DonSurber@gmail.com
Trump's incompetence
Boy, does President Trump suck.

He sucks at being Hitler. (Trump's daughter is Jewish.)

He sucks at being Mussolini. (The trains don't run on time.)

He sucks at censorship. (The press berates him constantly.)

He sucks at racism. (Jesse Jackson gave him an award.)

He sucks at xenophobia. (He twice married foreigners.)

And now we discover, he sucks at being a war monger.

"On Friday, North Korea announced it would immediately halt its nuclear and missile testing ahead of the summit, but Trump insisted Tuesday that total denuclearization is the ultimate goal of a meeting with Kim. 'It means they get rid of their nukes,' Trump said when asked what he means by denuclearization. 'It's very simple,'" Politico reported.

What?

But lefties told me Trump was going to ignite a world war. They raised my hopes in January.

"Fears over wars this year on the Korean Peninsula, the Middle East and around the world have increased dramatically due to President Donald Trump's ongoing nuclear feud with North Korea's Kim Jong Un, as well as threats of extreme weather events, natural disasters and cyber attacks, according to the World Economic Forum," Newsweek reported on January 17.

"Seventy-nine percent of the experts tasked saw an increased risk in military conflicts in 2018, while 93 percent expected political and economic rows to ratchet up."

They raised our hopes. Trump called Kim "Rocket Man." Kim called Trump a dotard, and we all had to look that word up.

But instead of a nuclear war, it looks like we will have peace.

The sobbing at the Weekly Standard, National Review, and New York Times must be deafening. Maybe they can GoFundMe to pay for all that Kleenex they are going through right now.
SUNRISE SIDE REPUBLICAN WOMEN'S CLUB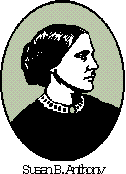 The Sunrise Side Republican Women's Club holds monthly meetings on the 4th Monday of the month. The location and speaker will be announced for each meeting. Unless otherwise stated, the lunch will be at 11:30 a.m.

The officers are: Linda Glomski, President, 739-7170, Coletta Marvin, Vice President, 820-0230, Rachel McCready Secretary, 362-2337, and Treasurer, Tessa Weed, 916-6905.

Don't forget, dues were due in January, they remain the same at $20. You can send dues and correspondence to SSRWC P.O. Box 234 Tawas City, MI 48764.

The next business meeting will be the third Monday due to Memorial Day, May 21, 2018 at Hsing's Garden. The speaker has yet to be determined.

The public is welcome and invited.

THERE WILL BE NO MEETING OF THE IOSCO COUNTY REPUBLICANS IN MAY BECAUSE OF THE LINCOLN/REAGAN DINNER.
CHECK OUT OUR WEBSITE: http://www.ioscorepublicans.org
E-MAIL ADDRESS: mail@ioscorepublicans.org
US Senate Switchboard --202-224-3121.
US House switchboard: 202-225-3121

DO YOU LIKE THE NEWSLETTER?
Even if you're not quite ready to "join" the Party, we would appreciate a donation to help offset the costs of sending this to you. . .
SOUND OFF!!
If you have an issue which you believe should be addressed, write us or send us an e-mail -- mail@ioscorepublicans.org. We have incorporated a Guest Column Section on the Web Site and in the newsletter. We will publish your opinion or letter if you sign it, give an address and phone number (so we can make sure you wrote it -- we won't publish it unless you specifically request it). Short, sweet and to the point. We reserve the right to edit all letters.
Check the Meeting Page for more information on upcoming activities.