Iosco County
Republicans
P.O. Box 116, Tawas City, MI 48764 www.ioscorepublicans.org e-mail: mail@ioscorepublicans.org
---
WHAT'S NEW?
For further information on these and previous articles, visit the Archives.
THIS ELECTION IS A CHOICE BETWEEN FREEDOM AND SLAVERY, GOOD AND EVIL
By J.B. Shurk, August 8, 2020

Ronald Reagan famously observed nearly sixty years ago: "Freedom is never more than one generation away from extinction. We didn't pass it to our children in the bloodstream. It must be fought for, protected, and handed on for them to do the same[.]" The man could say so much with so few words. (1) Freedom is an idea; (2) it belongs to anyone wise enough to recognize its value irrespective of race, color, or creed; and (3) it will be endlessly threatened at all times by those opposed to liberty.

Three generations later, and Reagan's warning is uncomfortably prescient. Before the Chinese coronavirus turned into a weapon for destroying freedom, we were already under attack. For years, hate speech laws have been used to censor points of view and silence critics. Public schools have replaced education with "politically correct" Marxist narratives, while Christianity is banned from public life and public squares. Socialists attack words as violence so they may use violence against our words. Wherever we look, the left has been nibbling away at liberty and pushing us toward gilded cages under their control.

Now the Democrats' push to "fundamentally change America" is in overdrive. A combination of their awareness that they have lost ground since President Trump's election and a growing sense of urgency to speed up their revolution before his looming re-election has led them to throw all caution to the wind.

What could have been seen as a moment for national unity just as WWII was for that generation of Americans, the present pandemic unleashed by China, has become nothing more than an opportunity for Democrats at every level of government to steal freedom in the name of security.

Joe Biden talks openly of a "physical revolution" ahead.

Barack Obama no longer pretends to be a moderate and instead openly trashes police officers as racists and murderers, chooses the side of Antifa anarchists destroying federal buildings and harming American civilians, and turns funeral memorials into political rallies demanding that new socialist legislation be pushed through Congress despite the will of the people.

Mayor de Blasio has installed checkpoints to restrict free assembly and arbitrarily and capriciously shut down businesses and church services with fines exceeding ten thousand dollars, while openly encouraging Antifa and Black Lives Matter shock troops to run roughshod over New York City.

Mayor Garcetti has empowered himself with the authority in Los Angeles to deprive individual homes of power and water should he find their owners in violation of any new rules he unilaterally creates.

The Democratic Party is furiously scrambling to use the pretext of public health to force "cheat by mail" voting schemes upon swing states within their control just in time to steal a presidential election in November.

And Google and Facebook and Twitter have turned a health emergency into one more excuse for censoring free speech and depriving conservatives of having any voice in what is indisputably our modern town square.

China released a virus upon the world, and Republicans and conservatives rolled up their sleeves and said, "Let's get to work." Democrats and the socialists running their show grinned and said, "This is the perfect time to fleece Americans for everything they've got."

If it feels as though we're surrounded, that's because we are. For freedom-minded Americans, this is an unnerving time. But that's exactly the way it's always been.

As inspiring as Reagan's words are, they leave out the chilling context that Lord Acton's provide: "At all times sincere friends of freedom have been rare, and its triumphs have been due to minorities[.]" If the task of defending freedom seems daunting, if the odds of success seem narrow, if socialism's darkness seems ever near, take strength that this has always been the price for freedom. We are all of us at all times cut-off paratroopers far behind enemy lines. Defenders of freedom will always be surrounded. No battle will be final, no victory permanent, no peace respected by freedom's enemies. We will be forced to fight tooth and nail for freedom, or there will be none at all.

I am convinced that the battle between good and evil is, at its heart, a fight between truth and deception. Not falsehood, but deception. Evil always comes in the form of an ideology that allows man to justify unspeakable acts and unconscionable harms.

Auschwitz greeted each prisoner with the lie that "work sets you free." Buchenwald added to the insult by insisting that "everyone gets what he deserves."

Now Joe Biden's Democrats spread fascism while calling themselves "antifascist." Democrat race-baiters and race-hustlers insist that "black lives matter" while doing everything in their power to kill black babies before birth and to deprive black Americans of their God-given freedom in return for cradle-to-grave government control and subsistence. Democrat operatives unleash armies of domestic terrorists upon American cities, and then Democrat congressmen ignore all the mayhem, carnage, and murder they have caused by disregarding the visible destruction as nothing but "myth."

Lies and arrogance have a tendency to topple empires. Leaders mistake their offices for temples to be adorned and their orders as commandments to be obeyed. Faith in institutions dries up while nobody is looking. History is forgotten, and stupidity rises to rule the day.

There is an antidote: freedom. Its power to confront evil is immense. Its protection of life is unmatched. And it exposes socialism's lies by drenching darkness with light. But at all times, the cost of freedom will be borne entirely by its few, true defenders. A line in the sand is small compared to the beach, but when enough of us come together, a line in the sand is all we need. So take heart that you are not alone. Find strength in those around you. No matter what, hold that line.

Hat tip to TimothyGKC.

Reprinted with permission by the American Thinker: https://www.americanthinker.com
Follow us: @AmericanThinker on Twitter | AmericanThinker on Facebook
The 'Unhypenated American' is gone
By J.R. Dunn, July 25, 2020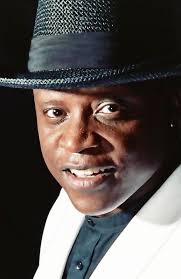 AT readers will be shocked to learn of the passing of Lloyd Marcus, Tea Party icon, prolific AT contributor, and conservative activist extraordinaire. Lloyd proudly called himself "the unhyphenated American."
Lloyd suffered an apparent heart attack early Friday, dying before medical assistance could arrive. His beloved wife Mary was at his side at the time.
Lloyd worked his way out of a ghetto background under the guidance of his father, the late Rev. Lloyd E. Marcus, a career firefighter and civil rights pioneer. Showing a talent for art at an early age, Lloyd gained a scholarship to the Maryland Institute College of Art, though he left before graduating. After a two-year stint in the Army, Lloyd returned to Baltimore to renew his artistic career. Working as a graphic designer for a Baltimore TV station, he established a close relationship with a young talk show host named Oprah Winfrey, with whom he worked closely as her career began to take off.
Early in the 1990s, Lloyd quit television and spent a decade working as musician, singer-songwriter, and music producer. He was also active in the local community, and after he organized a National Night Out to combat local crime, the Deltona, Florida mayor, John Masiarczyk, asked him to lend his talents to the new Deltona Arts and Historical Center. Lloyd worked with the center for several years, finally rising to the office of president.
But it was as an outspoken black conservative that Lloyd made his mark. Steadied by his heartfelt Christian convictions, Lloyd found the hard and lonely path of the black Republican to be no overwhelming challenge. Though dismissed and insulted as an "Uncle Tom," Lloyd never once revealed a sliver of doubt about his convictions.
The Tea Party movement was Lloyd's moment. He soon established himself as one of the most energetic and dynamic of all Tea Party activists, appearing at rallies and gatherings across the country. He performed his "Tea Party Anthem" for hundreds of audiences. Lloyd performed and spoke in support of dozens of conservative candidates across the country in repeated elections alongside fellow members of the Conservative Campaign Committee. His last such tour occurred just weeks ago, supporting campaigns by GOP candidates in Nevada and Arizona. He looked forward to yet more campaigning this summer to assure the re-election of Donald Trump. He put major effort into producing his "Trump Train" video in support of the president's candidacy.
Lloyd's career as a writer for AT began in 2008. He was one of AT's most prolific contributors, occasionally writing three or more essays a week, with nearly a thousand pieces to his credit. Lloyd's straightforward tone and non-nonsense attitude were extremely popular among readers, who also treasured his memories of the old Baltimore, particularly the stories involving his father, the man who broke the color barrier in the Baltimore Fire Department.
Lloyd's final contribution to AT was published only this past Thursday. It is hard to believe that we will see no more of them. The man in the black hat has completed his task. It remains for us to carry it on.
Reprinted with permission by the American Thinker: https://www.americanthinker.com
112 OUTBREAKS IN NURSING HOMES, 5 IN BARS - SO LOCK DOWN THE BARS?
Michigan governor defended placing virus patients in nursing homes, and just closed inside service at bars
Michigan Capitol Confidential, Aug. 11, 2020

Long Term Care and Skilled Nursing Facilities have accounted for 112 virus outbreaks being tracked by the state while bars were involved in just five.

That is according to data on ongoing and new outbreaks reported by MIRS News, which requested the information from the state.

There were no outbreaks that were linked to bar customers, according to the data. The five epidemic-related outbreaks in bars involved staff not customers.

Gov. Gretchen Whitmer has placed COVID-19 patients in nursing homes with healthy residents, according to news reports.

She has also closed all bars in the state to inside service in a recent executive order.
Reprinted with permission by the Mackinaw Center: https://www.michigancapitolconfidential.com
TRUMP: "IF I DON'T WIN THE ELECTION, CHINA WILL OWN THE UNITED STATES
ANDERS HAGSTROM, WHITE HOUSE CORRESPONDENT, August 11, 2020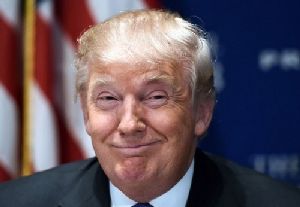 President Donald Trump suggested Tuesday that Americans would have to learn Chinese if he loses the 2020 election, highlighting a U.S. intelligence report saying the communist country wants former Vice President Joe Biden to win the November election.

Trump made the comments during a radio appearance on conservative commentator Hugh Hewitt's show. Trump has turned his criticism of China into a major pillar of his reelection effort in recent weeks, blaming the regime for allowing coronavirus to build into a pandemic.

"If I don't win the election, China will own the United States," Trump said. "You're going to have to learn to speak Chinese."

Trump's statement comes days after the office of the Director of National Intelligence (DNI) announced that both China and Russia were attempting to interfere in the 2020 election, and respectively for the opposing parties. China, the report said, would prefer a Biden presidency, while Russia would prefer Trump stay.

"We assess that China prefers that President Trump – whom Beijing sees as unpredictable – does not win reelection," the statement said. "China has been expanding its influence efforts ahead of November 2020 to shape the policy environment in the United States, pressure political figures it views as opposed to China's interests, and deflect and counter criticism of China."

The DNI had a similar statement regarding Russia's efforts.

"We assess that Russia is using a range of measures to primarily denigrate former Vice President Biden and what it sees as an anti-Russia 'establishment,'" Evanina wrote. "This is consistent with Moscow's public criticism of him when he was Vice President for his role in the Obama Administration's policies on Ukraine and its support for the anti-Putin opposition inside Russia.
Reprinted with permission from the Daily Caller: https://dailycaller.com/
COUNTY NEWS
At the County Convention held on August 13th, we elected the following Delegates and Alternates for the Virtual Convention on August 29th to choose electors for the president and 2 candidates each for the boards of the Department of Education. MSU. U of M and WSU.
Delegates Alternates
David Chandler Mary Kiernan
Monica Chandler Judy Fritz
Shelly Gates Richard Fritz
Sharon Savage Mark Miller
Linda Glomski Mary P. Smith
Phil Glomski Billie Wright
Rae McCready Jan Ernst
We also filled vacancies for precinct delegate positions, as follows:
Alabaster 1 Stephanie Wentworth
AuSable 1 Cal McLaren, Howard Burdett, Linda & Phil Glomski
Burleigh 1 David Chandler
Grant Twp. 1 Kenneth McGill
Oscoda Twp. 1 Mary P. Smith, Joshua Sutton, Steven Wusterbarth
Oscoda Twp. 2 Adam Hume
Oscoda Twp. 3 Billie Wright
Oscoda Twp. 4 Jaimie McGuire
Plainfield Twp.1
Plainfield 2 Ron Dillingham, Marlene Haggerty, Roger Houthoofd, Kathryn Houthoofd
Reno Twp. 1 Terry A. Bellville
Sherman Twp. 1 Angela Jordan
Tawas Twp. 1 Paul Wescott
Wilber Twp. 1 Kelly O'Loughlin
East Tawas 1 C. J. Brummler, John Brummler, Mary Kiernan, Sarah Villanueva
Tawas City 1 Michael Coyle, Bonita Coyle
Whittemore 1 Jenny O'Farrell.
We do not have any delegates in Plainfield 1. If you would like to be appointed during our next county convention in November, please let us know.
We will be putting ads in the local papers starting in September so those who are voting absentee will know the slate before they vote.
SUNRISE SIDE REPUBLICAN WOMEN'S CLUB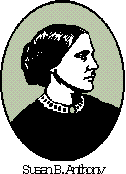 The Sunrise Side Republican Club holds monthly meetings on the 4th Monday of the month. The location and speaker will be announced for each meeting. Unless otherwise stated, the lunch will be at 11:30 a.m.

The officers are: Linda Glomski, President, 739-7170, Jane Hayward, Vice President, 739-3126, Sonia Glass, Secretary, 739-9731, and Rachel McCready Treasurer, 362-2337.

You can send dues and correspondence to SSRWC P.O. Box 234 Tawas City, MI 48764.

The next meeting will be the Annual Picnic Dinner is scheduled to take place on Wednesday, August 26th at the Pavilion in Lakewood Shores. Call Sandy Hollabaugh, 739-4722 or Jane Hayward, 739-3126.

The public is welcome and invited.

MEETING -- Tuesday, September 8, 2020 at 7:00 p.m.
Maureen Rudel's Home, 910 E. Bay St. -- East Tawas
Call to Order

Pledge of Allegiance

Roll Call

Approval of Agenda

Approval of Minutes

Treasurer's Report

Chairman's Report

Vice-Chair's Report

Committee Reports

A. Membership Committee Report
B. County Commissioners Report

Old Business

A. Sunrise Side Republican Women's Club
B. County and State Conventions

New Business

A. State Party Update
B. 5th District Update
C. E-mail and Correspondence
D.

Adjournment
All Republicans are welcome to attend and contribute their thoughts to our discussions.
CHECK OUT OUR WEBSITE: http://www.ioscorepublicans.org
E-MAIL ADDRESS: mail@ioscorepublicans.org
US Senate Switchboard --202-224-3121.
US House switchboard: 202-225-3121
DO YOU LIKE THE NEWSLETTER?
Even if you're not quite ready to "join" the Party, we would appreciate a donation to help offset the costs of sending this to you. . .
SOUND OFF!!
If you have an issue which you believe should be addressed, write us or send us an e-mail -- mail@ioscorepublicans.org. We have incorporated a Guest Column Section on the Web Site and in the newsletter. We will publish your opinion or letter if you sign it, give an address and phone number (so we can make sure you wrote it -- we won't publish it unless you specifically request it). Short, sweet and to the point. We reserve the right to edit all letters.
Check the Meeting Page for more information on upcoming activities.
To View Additional Information From Prior What's New Pages,