LINCOLN/REAGAN DINNER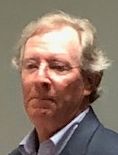 On Saturday, June 26, 2021 The Iosco County Republican Party held their annual Lincoln/Reagan Dinner at the American Legion Hall in East Tawas. We had the best turnout we ever have had without any other counties joining us.
David Chandler, Iosco County Chair, acted as Master of Ceremonies, with Linda Glomski, Vice Chair of Iosco Republicans and Chair of SSRWC, leading in the Pledge of Allegiance. Monica Chandler gave the Invocation, followed by a Welcome from Donald J. O'Farrell, County Commissioner. In addition, we were joined by Calvin McLaren, Iosco County Road Commissioner, Cathy Pittsley, Baldwin Township Clerk, Bobbie Burke, Arenac County Commissioner, Shelley Gates, Iosco County Republican Secretary, Maureen Rudel, Iosco County Republican Treasurer, Jane Hayward, SSRWC Vice President, Sandy Hollabaugh, Secretary of SSRWC and Lisa Salgat, Vice Chair, Arenac Republicans.
Our guest speaker, Jeremiah Regan of Hillsdale College, gave a really interesting talk on the letters which were exchanged by President Lincoln and the Northern and Southern generals during the Civil War -- who knew they did that? We were also joined by Austin Chenge and Garrett Soldano, both of whom are running for Governor next year, and Tim Kelly, who indicated he might be running for State Senate next year.
Special acknowledgement was given to our Century Club Members: Ann Byrd Brown, James & Christina Curling, Hubert Fisk, Maureen Gill, Cathy Pittsley & Dennis & Nancy Roy, Gold Members: Terry & Joyce Bellville, Timothy & Tammy Costigan, Adam & Kelly Hume, Mark & Ann Hume and Jay & Jennifer O'Farrell, and Platinum Members: Maureen Rudel & Patrick & Jane Ruster.
Guest gifts were provided by Maureen Rudel and Student Guest Sponsors were Adam & Kelly Hume, Pat & Jane Ruster and Joyce Wilson.
We had a very successful Silent Auction assisted by Sandy Hollabaugh, Jane Hayward, Linda Glomski & Billie Wright, SSRWC & Iosco County Republicans and the beautiful decorations were loaned to us by Ann Byrd Brown.
We thank the following contributors for their donations to the auction: Big Boy Ė East Tawas, David Chandler -- Whittemore, CCS (John & Judy Nash) -- Lansing, Dana & Jane Hayward -- Oscoda, Linda Hicks -- Tawas City, Hilltop Bar & Grill - Oscoda, Sandy & Gary Hollabaugh Ė Greenbush, Adam Hume -- Oscoda, Northwoods Steak House -- East Tawas, Oscoda Canoe Rental - Oscoda, Print 'n' Go -- East Tawas, Mary Smith -- Oscoda, Village Chocolatier Ė East Tawas and Billie Wright -- Oscoda. Please remember the business donors when making your purchasing decisions.
We had a wonderful dinner catered by Mancino's.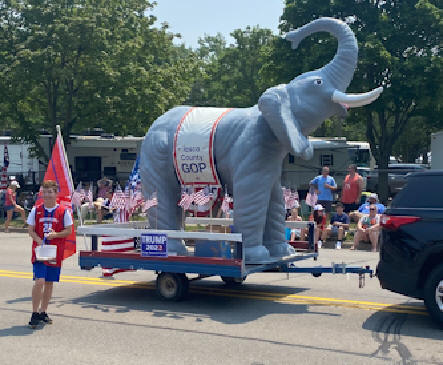 FOURTH OF JULY PARADES
We had our floats in all three Fourth of July Parades.
Dave Chandler drove the smaller float in both the Hale and Oscoda parades assisted by his boys. He does so much for us as a party, but he does need help. We need more volunteers to help.
Craig Cabble, nephew of Maureen Rudel (who lives down below -- but has a camp up here) assisted by his son and a friend. From all reports, the elephant was a hit. There were cheers as the float went by with the Trump flags. Craig had put a "4" over the last zero in the "2020" on the Trump signs.
According to the boys and other observers, people stood up and cheered as it went by.
They still love Trump up here.
NO MORE MR. NICE TRUMP
By Don Surber, July 05, 2021 https://donsurber.blogspot.com/
President Donald John Trump seems determined to get re-elected for a second time in 2024. I am not going to tell him how to campaign, because I am confident in his political abilities. My concern is about governance. He must learn from the mistakes of the first term.

He was too nice.
He was too trusting.

He was too dependent upon Republicans in Washington, who are too interested in enriching themselves than in serving the public. Republican Senators Richard Burr, James Inhofe, and Kelly Loeffler cashed in on the stock crash after the intelligence committee (which Burr headed) was told about covid 19.

In Term II, Trump needs to clean house and fire every political appointee, because they are unreliable lifers. Tony Fauci is the best example of these builders of bureaucracies that are insulated from accountability.

He must rid the government of all of them, even the ones he originally appointed, because they have all been in Washington for too long. U.S. attorneys and regional directors also should be shown the door.

Only loyalists need apply. Ric Grenell and Mike Pompeo proved themselves in the first term. Grenell would make a good chief of staff and Pompeo should go back to State.

In Term II. Trump must bring in outsiders. There are 27 Republican governors. Surely a dozen or so of them could be brought to Washington to run things. They would bring staff members to serve as deputies.

Likewise, his next attorney general should be a state attorney general. States have plenty of Republican treasurers, agriculture commissioners, and the like to provide loyal and experienced management of the federal government.

In Term II, Trump must forget the media entirely. They just lie. He must write them off completely.

Press briefings should replace press conferences with no questions asked of him or his press secretary.

Trump should limit his interviews to the Fox Four: Carlson, Hannity, Ingraham, and Bartiromo. If he wants to break news of a scandal, he should get the word out through Kane at Citizen Free Press. Drudge made his bones with the Lewinsky scandal -- and sold out 20 years later. I want Trump to give Kane a shot because he won't sell out.

And oh, yes, there should be scandal. Donald Trump should invest in and maintain the Mother of All Opposition Research. He needs to know the name of every mistress, drug dealer, and Chinese contact of every congressman, lobbyist, and media executive in Washington.

This will help him in negotiations. When he meets with Congressman Blowhard to discuss the budget, he should do so over dinner with both their wives. Then he should casually drop the name of the congressman's girlfriend (or boyfriend).

But legislation is not where the action is. Promulgation is. The bureaucracy's interpretation of the law is where the fat cats lobby. All these new rules must be published in the Federal Register.

The president should stop the presses.

As the chief executive of the federal government, President Trump will have the authority to approve any and all promulgations. The last-minute rule-changing by Biden must be stopped. President Trump can call them all in for review saying he is checking them for their environmental impact, for their diversity, for their impact on the budget, and for their effect on sacred tribal lands.

He can halt them for 90 days of review. And then another 90 days. And for all the 90-day periods until the end of his term.

If the courts call on him to act, he should remind them that these really are legislative matters the administration should have nothing to do with. It is not enough to repeal regulations. We must stop creating new regulation by bureaucracy entirely.

The special counsel act should be ignored. Obama never allowed Holder or Lynch to appoint one. If an AG does, can him.

In Term II, riots should be met with force under the Insurrection Act. Biden set the precedent in making DC a military camp. Do it again with Regular Army troop. And any military officer who publicly complains should be court martialed, as he is at the top of their chain of command.

Finally, in Term II, there must be paybacks. Red China must pay for covid 19.

So should Fauci and all his friends in Washington.

There also must be investigations of Hunter, Hillary, and Obama.

No more Mister Nice Trump.
Reprinted with permission from Don Surber
WHY THE STATE SHOULD STOP SUBSIDIZING SELECT BUSINESSES
Corporate handouts are unfair, ineffective and expensive
By James M. Hohman, June 30, 2021
Michiganís business subsidies are unfair, ineffective and expensive. Lawmakers should stop spending taxpayer dollars on them.

They are unfair because they reward some businesses at othersí expense. The new apartment complex in town gets a favor, while the old ones paying their share of taxes do not. One auto supplier gets money while another doesnít. Theyíre all paying taxes, but some collect tax dollars, too, and state policymakers should not be picking winners and losers like this.

Select subsidies are ineffective because they donít do the job that lawmakers created them to do: They donít drive economic growth. They donít help their state add more jobs than others. A close look at the programs by economists finds that they are a drain on growth rather than a cause of it. They can give examples that look like state policymakers are doing something about jobs, but they do not accomplish the objective they were created to achieve.

And they cost a lot of money that could be spent better elsewhere or used to lower the stateís tax burdens. Michigan lawmakers will transfer $741.7 million from taxpayers this year to the individual companies fortunate enough to get state subsidies. Thatís more than the state spends on environmental protection and the Department of Natural Resources. And enough to cut the income tax rate down to 3.95% without touching other state spending. Across the country, states spend nearly twice as much on business subsidies as they do on fire protection.

Yet even reluctant lawmakers see that other states offer special deals to select companies and think that they need to do so as well. That these other states offer business subsidies is evidence enough for many lawmakers that their state must have similar programs, too. Which is why, if states are going to continue to offer business subsidies to compete with what other states provide, lawmakers ought to sign on to an interstate compact to end the programs. States should not compete based on unfair and ineffective tax favors, and they can agree to stop together. Legislation to stop handing out new deals has been introduced in 15 states already, Michigan included.

Lawmakers ought to be skeptical of these programs and end them even if they donít want to sign on to an interstate compact. People of all political persuasions ought to be uncomfortable with taking money from taxpayers and handing it out to select businesses. These corporate handouts fail to grow the economy, provide unfair advantages in the competition among firms and cost taxpayers too much.

Permission to reprint this blog post in whole or in part is hereby granted, provided that the author (or authors) and the Mackinac Center for Public Policy are properly cited.
SUNRISE SIDE REPUBLICAN WOMEN'S CLUB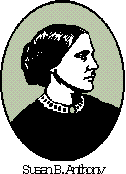 The Sunrise Side Republican Women's Club holds monthly meetings on the 4th Monday of the month. The location and speaker will be announced for each meeting. Unless otherwise stated, the lunch will be at 11:30 a.m.

The officers are: Linda Glomski, President, 739-7170, Jane Hayward, Vice President, Sandy Hollabaugh, Secretary, 739-4722 and Mary Riley, Treasurer, 305-6302.

You can send dues and correspondence to SSRWC P.O. Box 234 Tawas City, MI 48764.

Our next SSRWC will be our August meeting. We will meet again at the Buckhorn on Tuesday August 24th. Look forward to seeing you all at the picnic.

MEETING -- Tuesday, August 10, 2021 7:00 p.m.
Maureen Rudel's House, 910 E. Bay St., East Tawas
Call to Order

Pledge of Allegiance

Roll Call

Approval of Agenda

Approval of Minutes

Treasurer's Report

Chairman's Report

Vice-Chair's Report

Committee Reports

A. Membership Committee Report
B. County Commissioners Report

Old Business

A. Sunrise Side Republican Women's Club
B.

New Business

A. State Party Update
B. 5th District Update
C. E-mail and Correspondence
D.

Adjournment
All Republicans are welcome to attend and contribute their thoughts to our discussions.
CHECK OUT OUR WEBSITE: http://www.ioscorepublicans.org
E-MAIL ADDRESS: mail@ioscorepublicans.org
US Senate Switchboard --202-224-3121.
US House switchboard: 202-225-3121
If you would like to write a Thank You note to President Trump, you can send it to: The Mar-a-Lago Club, 1100 South Ocean Boulevard, Palm Beach, Florida 33480 Phone: 561.832.2600
DO YOU LIKE THE NEWSLETTER?
Even if you're not quite ready to "join" the Party, we would appreciate a donation to help offset the costs of sending this to you. . .
SOUND OFF!!
If you have an issue which you believe should be addressed, write us or send us an e-mail -- mail@ioscorepublicans.org. We have incorporated a Guest Column Section on the Web Site and in the newsletter. We will publish your opinion or letter if you sign it, give an address and phone number (so we can make sure you wrote it -- we won't publish it unless you specifically request it). Short, sweet and to the point. We reserve the right to edit all letters.
Check the Meeting Page for more information on upcoming activities.
To View Additional Information From Prior What's New Pages,