WHAT'S NEW?
For further information on these and previous articles, visit the Archives.
PLEASE CHECK TO SEE IF YOUR DUES ARE CURRENT. IF YOU NEED INFORMATION ON YOUR STATUS, CHECK WITH MAUREEN RUDEL, 362-4747 OR maureen@tawasbay.net
UNIVERSITY SPENDING, NOT A LACK OF TAXPAYER SUPPORT, DRIVES HIGHER TUITION
History suggests the schools pocket the additional taxpayer contributions and still raise tuition
Michigan Capitol Confidential, July 17, 2018, https://www.mackinac.org

To push lawmakers to spend even more on Michigan's 15 public universities, the Michigan Association of State Universities is promoting a poll which finds an overwhelming majority of residents agree to spend more – if that keeps tuition down. "Michigan Residents Say State Should Boost Higher Education Funding to Keep Tuition Low, Poll Shows."

ForTheRecord says: Spending by Michigan's 15 state universities in the 2016-17 school year increased 6.4 percent over the previous year, well above the rate of inflation. That's about $400 million in additional spending, with fewer students to educate. And the students who did attend had to pay $200 million of that increase through higher tuition and fees.

That year continues the trend of university spending going up faster than the inflation rate over the past decade. And legislators have been increasing the amount that taxpayers contribute to spending by public universities.

With low inflation and a flat student population, the driver of higher tuition is the failure of universities to control their costs.
Permission to reprint this blog post in whole or in part is hereby granted, provided that the author (or authors) and the Mackinac Center for Public Policy are properly cited. Permission to reprint any comments below is granted only for those comments written by Mackinac Center policy staff.
BACKING A MAN WHO RENOUNCED HIS CITIZENSHIP, DENOUNCING TRUMP
By Don Surber, July 17, 2018, DonSurber@gmail.com
Politics used to end at the nation's shores. No more. Globalists slammed the president before, after, and while our duly elected president met with the leader of Russia.

Just as they did when he met the prime minister of England.

Just as they did when he met the heads of NATO.

Just as they did when he met the head of North Korea.

Just as they do any time President Trump does anything. They fear and oppose his America First policy, which raises the question: if not America, who do they put first?

London-based Russian hedge fund magnate Bill Browder?

Jay Nordlinger of the Never Trump National Review wrote, "Sergei Magnitsky was Bill Browder's lawyer — and a whistleblower. Magnitsky was tortured to death, real slow, by Russian authorities. Since that time, Browder has dedicated his life to human rights and justice. He has campaigned all over the world for 'Magnitsky acts,' which place sanctions on Russian officials who abuse human rights. His activism has made him a prime target of Putin and the Kremlin. Bill (he is a friend of mine) has to watch his step at every turn. He has stuck his neck out, for truth and justice."

Nordlinger left out of his piece that his friend, Browder, renounced his American citizenship more than 20 years ago. Real patriots do not befriend those who renounce their citizenship.

Unlike Nordlinger, Mathew Cooper of Newsweek confronted Browder.

Cooper: "You renounced your American citizenship in the '90s and moved to London. Tell me about that decision?"

Browder: "My grandfather was an American Communist, and he married my grandmother, who was a Russian Communist. During the 1950s, the McCarthy era, my family was viciously persecuted. [When] my grandmother was dying of cancer…the U.S....wanted to deport her back to Russia. It just left a legacy of bad feeling about the rule of law. Things can swing wildly in the wrong direction from time to time. And in a certain way, we're sort of seeing that right now."

Cooper: "Would you ever move back?"

Browder: "I've been [in London] 28 years. I've made my choice."

By friend, I think Nordlinger means donor to the magazine and whatever Counterfeit Conservative think tank has him on the payroll.

Browder's story does not add up. He said his family was persecuted in the 1950s but his grandmother was not facing deportation until the 1990s.

But he is against President Trump, and anyone who is against President Trump now has the support of all these unpatriotic souls.

Nordlinger should follow the lead of his friend, Bill Browder. All of them should. Renounce their citizenship and go live someplace else.

We really don't need them.
FBI DIRECTOR: CHINESE ESPIONAGE 'MOST SIGNIFICANT' SPY THREAT FACING US
Chuck Ross. 7/19/2018 http://dailycaller.com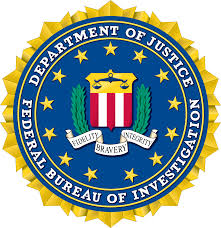 China, rather than Russia, is the "most significant" long-term threat to the United States, FBI Director Christopher Wray said Wednesday.

During an interview with NBC's Lester Holt at the Aspen Ideas Forum, Wray said that the FBI has economic espionage investigations in all 50 states that trace back to Chinese activity.

"It covers everything from corn seeds in Iowa to wind turbines in Massachusetts and everything in between," said Wray.

Most of the forum focused on the FBI's investigation of Russia's meddling in the 2016 presidential election and in other arenas. Wray's appearance comes in the wake of two significant indictments in Russia-related investigations. (RELATED: Trump Fights Back Against China By Limiting Chinese Student Visas)


The special counsel's office on Friday indicted 12 Russian military intelligence officers allegedly involved in disseminating emails stolen from former Secretary of State Hillary Clinton's campaign and the Democratic National Committee. And on Tuesday, a federal grand jury indicted a Russian national named Maria Butina who allegedly attempted to infiltrate Republican political circles and the National Rifle Association. (RELATED: Grand Jury Indicts Russian National Linked To NRA, Adds 'Foreign Agent' Charge)

Wray acknowledged the seriousness of the Russian threat, saying that the U.S. has to deal with it "very aggressively."

"There are certainly other countries that…have their own ways of influencing our public opinion, our politicians, our business community. But there's no question that Russia has been by far the most aggressive actor in the space we're talking about right now," he said of Russia's campaign-related efforts.

But China is "trying to position itself as the sole dominant superpower," said Wray. "They're trying to replace the United States in that role."

"I think China from a counterintelligence perspective represents in many ways represents the broadest, most challenging, most significant threat we face as a country," he added.

He said that China's espionage activities are "a whole of state effort" that involves "economic espionage as well as traditional espionage" and "human sources as well as cyber means."

"The volume of it, the pervasive of it, the significance of it, is something that I think this country cannot underestimate," he said.
SUNRISE SIDE REPUBLICAN WOMEN'S CLUB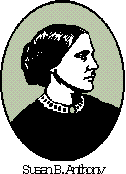 The Sunrise Side Republican Women's Club holds monthly meetings on the 4th Monday of the month. The location and speaker will be announced for each meeting. Unless otherwise stated, the lunch will be at 11:30 a.m.

The officers are: Linda Glomski, President, 739-7170, Coletta Marvin, Vice President, 820-0230, Rachel McCready, Secretary, 362-2337.

Don't forget, dues were due in January, they remain the same at $20. You can send dues and correspondence to SSRWC P.O. Box 234 Tawas City, MI 48764.

The next business meeting will be August 27th at Hsings 11:30 lunch.

The public is welcome and invited.

CALL TO CONVENTION

IOSCO COUNTY REPUBLICANS

Official Call to the Iosco County Convention. There shall be a meeting of the duly elected Precinct Delegates and the At-Large Delegates to the County Convention at 7:00pm on Thursday, August 16, 2018 at the home of Maureen H Rudel, 910 E. Bay St., East Tawas, MI 48730.

The purpose of this meeting shall be to elect Delegates and Alternates to the August 25, 2018 State Convention to be held at the Lansing Center in the City of Lansing. The purpose of the State Convention is to nominate one Lieutenant Governor, one Secretary of State, one Attorney General, and to nominate two candidates for each of the following offices: Michigan Supreme Court, State Board of Education, Michigan State University Board of Trustees, University of Michigan Board of Regents and Wayne State University Board of Governors.

Precinct delegates and certain at-large delegates given the preference under Rule 8 of the Convention Rules, but who do not attend the County Convention, must notify the chair of the County Executive Committee David Chandler or the following designee, Maureen Rudel in writing (the "Notification") of the person's intention to become a Delegate or Alternate Delegate to the State Convention. The notification can be in any written form, including by letter or email, and must be received by the Chair of the County Executive Committee (or designee) by no later than the start of the County Convention. Failure to provide the notification as provided herein shall mean that the person shall not be given the preference under Rule 8 of the Convention Rules. It is not necessary to send a notification if a person attends the County Convention.

Only Precinct Delegates elected at the August 7, 2018 Primary Election, the most recent Republican nominees for County and State Legislative offices, incumbent members of Michigan Legislative offices, the Michigan Congressional Delegation, the Republican National Committeeman and National Committeewoman from Michigan and Michigan Republican Party Officers (see Rule 5B) where each such person resides in the county in question will be seated and considered eligible to vote at this convention.

Signed,
David Chandler
Chairman, Iosco County Republican Executive Committee

COUNTY CONVENTION AGENDA

1. Temporary Chair calls convention to order

2. Pledge of Allegiance

3 Introduction and appointment of Temporary Secretary

4. Secretary moves to waive the reading of the Call to Convention

5. Motion to Close the nominations, nominate and unanimously elect Temporary officers as Permanent Officers and Waive the Appointment of other officers.

6. Oath of Office administered:

OATH: "I do solemnly swear that I will support the Constitution of the United States and that I will faithfully discharge the duties of the office of _________ according to the best of my ability."

7. Select Delegates and Alternates to the State Convention.

8. Distribute Convention packets to delegates and alternates as needed.

9. Fill Precinct Delegate vacancies.

10. Chair asks for any further business.

11. Adjournment.

MEETING -- Thursday, August 16, 2018 after the Convention
910 E. Bay St., East Tawas
Call to Order

Pledge of Allegiance

Roll Call

Approval of Agenda

Approval of Minutes

Treasurer's Report

Chairman's Report

Vice-Chair's Report

Committee Reports

A. Membership Committee Report
B. County Commissioners Report

Old Business

A. Sunrise Side Republican Women's Club
B. Parades

New Business

A. State Party Update
B. 5th District Update
C. E-mail and Correspondence
D. Playbill Ads

Adjournment
All Republicans are welcome to attend and contribute their thoughts to our discussions.
CHECK OUT OUR WEBSITE: http://www.ioscorepublicans.org
E-MAIL ADDRESS: mail@ioscorepublicans.org
US Senate Switchboard --202-224-3121.
US House switchboard: 202-225-3121
DO YOU LIKE THE NEWSLETTER?
Even if you're not quite ready to "join" the Party, we would appreciate a donation to help offset the costs of sending this to you. . .
SOUND OFF!!
If you have an issue which you believe should be addressed, write us or send us an e-mail -- mail@ioscorepublicans.org. We have incorporated a Guest Column Section on the Web Site and in the newsletter. We will publish your opinion or letter if you sign it, give an address and phone number (so we can make sure you wrote it -- we won't publish it unless you specifically request it). Short, sweet and to the point. We reserve the right to edit all letters.
Check the Meeting Page for more information on upcoming activities.
To View Additional Information From Prior What's New Pages,