WHAT'S NEW?
For further information on these and previous articles, visit the Archives.
PLEASE CHECK TO SEE IF YOUR DUES ARE CURRENT. IF YOU NEED INFORMATION ON YOUR STATUS, CHECK WITH MAUREEN RUDEL, 362-4747 OR maureen@tawasbay.net
OLD COKE, NEW COKE, WOKE COKE, BROKE COKE
By William Sullivan, May 9, 2021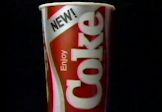 By the time the Cola Wars really heated up in the 1980s, Coca-Cola had perennially enjoyed the upper hand over Pepsi in a rivalry that dated to the dawn of the twentieth century. In 1975, however, Coke began to feel threatened by Pepsi, due to a marketing ploy -- "the Pepsi Challenge." It was a blind taste test to show that "more people preferred Pepsi over Coke."

Interestingly, this wasn't just a gimmick. Internal research at Coca-Cola confirmed that when the brand association was extracted from the equation, "consumers preferred Pepsi," with its "sweeter, more syrupy flavor."

In one of the most famous business decisions in modern history, Coca-Cola reacted to what they believed to be consumer sentiment in 1985. People were "in love with the notion of Coca-Cola, but they weren't necessarily drinking Coca-Cola" to the extent they had been before. So, it changed the signature formula of the drink to taste more like Pepsi, with the new concoction becoming known as "New Coke."

It was a move that has been described as both a "colossal business blunder" and an "unintended stroke of marketing genius." Coke fans were immediately outraged, and Pepsi was delighted to be "The Choice of a New Generation," a slogan that persisted into the 1990s. Coke was the past, and Pepsi was the future, my generation was told.

And yet, it simply didn't work out that way.

The public backlash against Coke was fierce. Former employee and archivist Phil Mooney says that he couldn't give "New Coke" away, with friends rejecting even samples, saying "give me the original Coke back!" What senior leadership didn't understand at the time, he says, was the "deep psychological attachment people had to Coca-Cola. We heard stories about how Coke was with them on their first date, or during World War II."

Ed Hays, now the Chief Technical Officer of Coca-Cola, recalls that "New Coke also showed that people craved -- and still crave -- a degree of certainty, familiarity and comfort in a world that changes so quickly and so dramatically."

Within three months after the launch of "New Coke," the original formula, known as "Coca-Cola Classic," was reintroduced, and it took the world by storm. People wanted to "taste the beverage again," and not "just feel good about" the Coca-Cola brand, writes Becky Little at History.

In 1985, Coca-Cola executives opted to alter the company's product to satisfy what they believed to be the progressive tastes of Americans. In the end, it was Americans' loyalty to the company's corporate brand that saved them from its executives' decision to make sweeping changes to its product for the sake of perceived "progress."

There's still a clear leader in the space of sugary soft drinks, and it remains Coca-Cola. But as Daniel Greenfield observes at FrontPage Magazine, Coke currently owns "a majority share of a declining market." To address this crisis, Coca-Cola's current executives have opted to alter the corporate brand in order to satisfy what they believe to be the progressive political desires of Americans, and it doesn't appear that there is even a remote possibility that Americans' loyalty to the product alone could ever save Coke from this stupid decision.

North America may be the biggest soft drink market in the world, but consumption of the sugary stuff has been on a steady decline in recent decades, and none are drinking less of it than the demographic that Coke is desperately trying to reach with its recent political posturing.

As anyone paying the slightest bit of attention to American culture should easily recognize, it's not effete, health-conscious, coastal leftists that have been bolstering Coke's market capitalization these past decades. But somehow, is it possible that internal corporate research has suggested to a few poor decision-makers at Coca-Cola that its embarrassing prostrations toward effete coastal leftists are the path to more people drinking Coke?

I have difficulty believing that. More likely, as Daniel Greenfield observes, Coke is destroying the pro-America brand association that it had been building for over a century because "it's afraid" of the political forces aligning against it.

And who can blame them? Democrats like Michael Bloomberg in New York have been arguing for government-imposed limitations on sales of large-size sodas for over a decade now. Blue states like California tax soft drinks so highly that one can't help but buy fewer of them, regardless of the taste. And it really doesn't matter which cola company gets a contract with AMC Theaters or Cinemark next year, because the same people who think your soft drink should be smaller and taxed more heavily by the government are also the people who think that you shouldn't be allowed to sit next to others in the movie theater if there's an immeasurably small fraction-of-a-percent chance that someone may get sick by your doing so.

And yet, Coca-Cola abandoned its brand, signifying its woke virtues in order to forge an alliance with that group of people?

In February, Coca-Cola announced a quota for attorneys it would hire, saying that 15-percent of billable hours of service would be provided by "black attorneys," which is larger than their demographic representation in America. Then, famously, employees at Coca-Cola were encouraged, on company time and the company dime, to "be less white," which ostensibly means to be less "defensive," "arrogant," and "ignorant." Most recently, the company injected itself into American politics in a manner that would have been unthinkable just a decade ago. Coke openly aligned itself with the Democratic Party, spreading propaganda on its behalf in order to signal its opposition to Georgia's legislation meant to protect election integrity in future elections.

This isn't the 80s. This time, the degree to which Coke has offended its consumers runs much deeper than our taste buds. Back then, American consumers forgave Coke for its mistakes, focusing on the brand and the fond memories. This time, the schism between Coke and its once-loyal consumers seems much more permanent. One reader's comments at The Daily Wire stand out:

I have collected Coca Cola memorabilia for many, many years. Since I was a kid. I found them to be very Americana, and looking at my collection always gave me a sense of home. I packed everything all up last month. It was not a great feeling.

He's not alone. According to a Rasmussen poll, 37-percent of Americans are less likely to buy Coca-Cola products due to the company's recent political stance. This is counterbalanced, some might suggest, by 25-percent who say they're more likely to buy Coca-Cola products due to that stance.

However, consider what this means. A smaller number of Americans, who probably don't really like drinking Coca-Cola at all, happen to love the new Woke Coke's politics -- though they still likely hate all their corporate profits, and wish that politicians would limit or eliminate sugary drinks as a consumer choice, for the sake of public health. A larger number of Americans probably love Coca-Cola's American history and the brand, have been loyal customers for years and would prefer that consumers, not government, should decide Americans' beverage preferences -- but will henceforth avoid buying Coca-Cola products, or even displaying its memorabilia, wherever possible.

Coca-Cola can fire the people responsible for pitching the stupid ideas behind its recent wokeness, as it has, but it's hard to imagine an outcome where Coke finds anything close to the soft landing that its good fortune, and red-blooded Americans' goodwill, provided it back the 1980s.
Reprinted with permission from the American Thinker: https://www.americanthinker.com
REPUBLICANS ARE GETTING THE JOB DONE
By Don Surber, May 08, 2021 https://donsurber.blogspot.com/

Republicans are getting the job done

The story is becoming routine. The Reload reported, "Kansas gun-rights advocates won a battle with governor Laura Kelly (D.) on Monday when a gun-carry bill passed over her veto.

"18 to 20-year-olds in the state, who were already legally allowed to openly carry guns, will now be allowed to apply for concealed carry permits. The state Senate passed the override vote 31-8 with two cross-over votes of support from Democrats. The House passed it 84-39 along party lines.
"Gun-rights advocates had been pursuing the change for the past four years. Republican majority whip Blake Carpenter celebrated the bill's passage with a signing ceremony that featured a number of fellow Republicans and gun-rights activists."

Forget the Days of Our Liz soap opera in Washington. (Like sand in our gearbox, so go the Days of Our Liz.) Republicans are getting the job done on the state level.

Consider the Second Amendment for a moment. In the face of rising public bleats for more and more gun control over the past quarter-century, Republican legislators have slowly rolled back bans and restrictions on concealed weapons.

We have gone from changing "may" to "shall issue" permits to not requiring permits at all. Vermont never had such a law. Why should anyone else?

Then there is abortion. Republican lawmakers have rolled back abortion on demand to the point where states are double-dog daring the Supreme Court to re-visit Roe v. Wade.

Then there is school choice. Indiana is leading the way to attaching tax dollars for education to the student, not the school.

Then there are voting rights. Voter ID and ballot security laws are popping up all over.

Then there are cis rights. States are banning boys from competing in girls sports.

Then there is critical race theory. Republican state legislatures are resisting that racist revision of our great country's history.

Mind you, all this comes in the face of deafening protests by the media, Corporate America, and the cry bullies. You run for a part-time state legislator job to promote your law practice, and the next thing you know the left is doxxing you.

The courage of state legislatures and governors is becoming legend. Ron DeSantis is not alone in standing up to the mob.

No, they are not perfect. Kristi Noem caved on the transgendered bill. But she was there for us when everyone else was shutting down their state in the face of Communist Covid.

So let us hear it for Kansas. And Georgia. And even West Virginia.

The Liz Cheneys in Congress may bend over for Democrats, but there is a lot of spine in flyover country. The revolution is happening. Just not in the halls of Congress.
WIND, SOLAR FIRMS PICKED FOR GRANHOLM'S GOVERNOR MANSION SOON WENT BROKE
Detroit Free Press reported the installation meant she's not kidding on renewables
By Tom Gantert, May 10, 2021

A July 11, 2009, story in the Detroit Free Press described then-Gov. Jennifer Granholm's renewable energy efforts.

"When Gov. Jennifer Granholm boasts that Michigan should be the renewable energy capital of the nation, she's not kidding," the article stated.

"To prove her point, Granholm had a Michigan-made wind turbine installed at the official residence in Lansing, and it started producing energy last week."

The 1.2 kilowatt-per-hour turbine was made in Manistee by Mariah Power.

The 2009 article also reported that Granholm planned to install solar panels made by United Solar Ovonic on the roof of the gubernatorial residence within the next few months.

Mariah Power later became Windspire Energy. Both it and United Solar Ovonic filed for bankruptcy in 2012, only three years later.

Both companies were subsidized through state tax credits delivered under the Michigan Economic Development Corporation. United Solar Ovonic was awarded a $17.3 million tax credit in 2008. Mariah Power was awarded a $400,000 grant by the MEDC in 2008.
From the Mackinac Center for Public Policy, a research and educational institute headquartered in Midland, Michigan. Permission to reprint in whole or in part is hereby granted, provided that the author and the Mackinac Center are properly cited.
SUNRISE SIDE REPUBLICAN WOMEN'S CLUB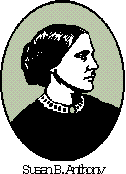 The Sunrise Side Republican Women's Club holds monthly meetings on the 4th Monday of the month. The location and speaker will be announced for each meeting. Unless otherwise stated, the lunch will be at 11:30 a.m.

The officers are: Linda Glomski, President, 739-7170, Jane Hayward, Vice President, Sonia Glass, Secretary, 739-9731.

You can send dues and correspondence to SSRWC P.O. Box 234 Tawas City, MI 48764.

Our next SSRWC will be June 28 2021.

MEETING -- Tuesday, June 8, 2021 7:00 p.m.
Maureen Rudel's House, 910 E. Bay St., East Tawas
Call to Order

Pledge of Allegiance

Roll Call

Approval of Agenda

Approval of Minutes

Treasurer's Report

Chairman's Report

Vice-Chair's Report

Committee Reports

A. Membership Committee Report
B. County Commissioners Report

Old Business

A. Sunrise Side Republican Women's Club
B. Lincoln/Reagan Dinner
C. State Party Meeting

New Business

A. State Party Update
B. 5th District Update
C. E-mail and Correspondence
D.

Adjournment
All Republicans are welcome to attend and contribute their thoughts to our discussions.
CHECK OUT OUR WEBSITE: http://www.ioscorepublicans.org
E-MAIL ADDRESS: mail@ioscorepublicans.org
US Senate Switchboard --202-224-3121.
US House switchboard: 202-225-3121
If you would like to write a Thank You note to President Trump, you can send it to: The Mar-a-Lago Club, 1100 South Ocean Boulevard, Palm Beach, Florida 33480 Phone: 561.832.2600
DO YOU LIKE THE NEWSLETTER?
Even if you're not quite ready to "join" the Party, we would appreciate a donation to help offset the costs of sending this to you. . .
SOUND OFF!!
If you have an issue which you believe should be addressed, write us or send us an e-mail -- mail@ioscorepublicans.org. We have incorporated a Guest Column Section on the Web Site and in the newsletter. We will publish your opinion or letter if you sign it, give an address and phone number (so we can make sure you wrote it -- we won't publish it unless you specifically request it). Short, sweet and to the point. We reserve the right to edit all letters.
Check the Meeting Page for more information on upcoming activities.
To View Additional Information From Prior What's New Pages,