Iosco County
Republicans
P.O. Box 116, Tawas City, MI 48764 www.ioscorepublicans.org e-mail: mail@ioscorepublicans.org
---
WHAT'S NEW?
For further information on these and previous articles, visit the Archives.
ELECTION NIGHT PARTY
On Tuesday, November 6, starting at about 8 p.m. we will have an election night party at the East Tawas Headquarters at 900 E. Bay Street, next to the Bay Watch Place. We have cable TV hooked up to watch the returns. We will have munchies and pop available. BYOB. If you would like to bring something, feel free to do so. We will be watching the election returns and the party will continue until the last person wants to leave. Because there is limited parking at the headquarters, you are welcome to park in the space by the road and in the Rudel driveway at 910 E. Bay St. Please pull to the side so others can come and go.
As you come to the headquarters, please bring any Republican signs you see along the way. We can return the signs to the candidates who want them. We also save the wires for those who do not want their signs back. We then give those wires to local candidates to help them with their campaigns.
BEING PRESIDENT ALREADY COST PRESIDENT TRUMP $1.4 BILLION
By Don Surber, October 03, 2018 DonSurber@gmail.com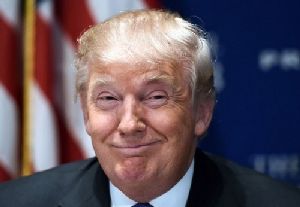 Emoluments.

Being president already cost President Trump $1.4 billion, Forbes gleefully reported.

The past two Democratic presidents made out like bandits accumulating post-presidential net worths of $40 million or more, which was about $40 million more than they were worth when they entered the White House.

Running for president not only cost President Trump $66 million in donations to his own campaign but the value of his companies shrank.

"Trump's net worth has dropped from $4.5 billion in 2015 to hold steady at $3.1 billion for the past two years. As a result, the president has fallen 138 spots on the latest The Forbes 400 list, which will be released Wednesday," The Hill reported.

He is now No. 248.

So much for that emoluments case.

The Constitution does not ban losing money as president. In fact, it does not ban making money. It just requires the approval of Congress before accepting foreign titles and gifts.

Eric Trump told Forbes: "My father made a tremendous sacrifice when he left a company that he spent his entire life building to go into politics.

"Everything he does is for the good of the American people — he has zero involvement in the Trump Organization and quite frankly to suggest otherwise is outrageous."

Donald John Trump did not seek high office for power or money. He sought the office to Make America Great Again after 28 years of a White House run by the modern equivalents of Millard Fillmore, Franklin Pierce, and James Buchanan.

Lincoln followed the originals.

That cost Lincoln his life.

So far, it has only cost President Trump money.
EDITORIAL
VOTE NO ON PROPOSAL 3
By Maureen Rudel

Proposal 3 is another Constitutional Amendment which would add voting policies to the Constitution which are now covered by statutory law.
It would add straight-ticket voting, automatic and same-day voter registration, and no-excuse absentee voting. I would allow people top register by mail until 15 days before an election, compared to the present 30 days.
The changes are supported by a number of prominent Democrats, the ACLU, American Jewish Committee, Detroit Regional chamber, League of Women Voters, Michigan State Retirees Association, NAACP, National Council of Jewish Women, and United Auto Workers.
The major problem I see is same-day registration, and 15-day registration by mail. Minnesota has same-day registration.
The Center of the American Experiment reported on July 1, 2016, that a new voter fraud case before the Minnesota Supreme Court claimed 1,366 ineligible felons have cast at least 1,670 fraudulent votes in recent statewide elections, possibly tipping the outcome of close contests, including the 2008 U.S. Senate race.
"The case holds repercussions for the 2016 election with the plaintiffs seeking a court order to prevent state and local election officials from distributing ballots to ineligible voters by implementing new safeguards.
"The lawsuit marks the culmination of a years-long effort to challenge suspected voter fraud tied to Minnesota's same day voting registration law. More than half a million Minnesotans register to vote on Election Day in general election years like 2016."
It is easy to see a group of out-of-state voters registering by mail 15 days before the election and requesting an absentee ballot. These could be sent to a phony address in state, completed and sent back by mail. When you vote absentee you do not have to produce a government-issued picture I.D. You sign the ballot and return it. With all of the activity prior to the election, it is likely that there would not be sufficient time to verify the registration. In larger cities and towns, the election workers are not likely to know all of the voters. No election official will see any identification.
There is no need for this Constitutional amendment. It is an invitation to fraud.
TOWNSHIP HITS BROTHERS WITH FINE FOR REMOVING TREES
Wayne County property owners could face $450,000 fine
By Tyler Arnold,| Oct. 12, 2018

Gary and Matt Percy, brothers and business owners in Canton Township, Michigan, face nearly a half a million dollars in fines after they removed trees from their own property without the township's permission.

Many of the plants the Wayne County township is classifying as trees are actually invasive species, according to the brothers' attorney. The Percys hope to start a Christmas tree farm on the land, which would involve planting 2,500 conifers, such as balsams, firs, and spruce trees.

"It is a shockingly high fine for allegedly clearing a retired grazing pasture in an industrial area," said their lawyer, Michael J. Pattwell.

Township officials claim the brothers violated a local ordinance that requires landowners to get government permission before removing trees.

The township does not know the exact number of trees the brothers removed. Instead, it hired an arborist to examine the trees on an adjacent property to estimate what trees had been removed from the Percy's land. The township proposed a settlement of fines totaling about $450,000 for the removal of what it says is about 1,500 trees, including 100 landmark or historic trees.

The fine can be reduced by about $70,000 if the brothers pay into the township's tree fund and plant new trees, according to the settlement offer.

Pattwell objected both to the fine and the arborist's method for estimating the number of trees cut down. He also said the brothers thought they qualified for an agricultural exemption from the township. The trees they removed, he said, were mostly invasive plants, including phragmites, buckthorn, and autumn olive. The land, which is located in an industrial part of the township, included a number of dead ash trees as well.

"Nobody argues with the stated goals of local ordinances to protect true heritage trees in communities or promote neighborhood trees to beautify neighborhoods," Pattwell said. "But in this case, we believe strongly the township has abused its authority in order to punish a landowner unreasonably."

Pattwell also said the adjacent property has a different, unique history, making the comparison with the Percy's land problematic.

Pattwell added that the conflict between the brothers and the township is not an isolated problem.

"There are many communities around Michigan that have established local tree removal ordinances that put municipalities in the business of harassing local business and property owners unfairly, certainly," he said.

Kristin Kolb, the township's attorney, said that she was not at liberty to discuss the specific amount of the fines because of a confidentiality agreement. Pattwell said that no confidentiality agreement exists.

Kolb said citations for illegally removing trees are rare in Canton Township, and she defended the township's decision to enforce the ordinance in this case. She also said the method the arborist used, examining an adjacent property that is part of the "same forest," is recognized in the arborist field.

The township has not received a response from Pattwell about the settlement, Kolb said. Patwell said the Percy brothers will defend themselves against Canton Township's fine and threatened legal action.
SUNRISE SIDE REPUBLICAN WOMEN'S CLUB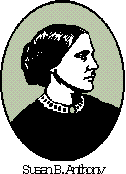 The Sunrise Side Republican Women's Club holds monthly meetings on the 4th Monday of the month. The location and speaker will be announced for each meeting. Unless otherwise stated, the lunch will be at 11:30 a.m.

The officers are: Linda Glomski, President, 739-7170, Coletta Marvin, Vice President, 820-0230 and Rachel McCready Secretary, 362-2337.

Don't forget, dues were due in January, they remain the same at $20. You can send dues and correspondence to SSRWC P.O. Box 234 Tawas City, MI 48764.

The next meeting will be Monday October 22nd. Hsings. The speaker will be Loren Spivack, "The free market warrior".

The public is welcome and invited.
CALL TO CONVENTION
The regular monthly meeting will begin at after the 7:30 a.m. Convention.
Official Call to the Iosco County Convention. There shall be a meeting of the duly elected Precinct Delegates and the At-Large Delegates to the County Convention at 7:30 a.m. on Friday, November 9, 2018 at Big Boy Restaurant in East Tawas.
The purpose of this meeting shall be to elect our Executive Committee and for the Executive Committee to elect officers for the county party. Vacancies for Precinct Delegates may be appointed.
Only Precinct Delegates elected at the August 8, 2016 Primary Election, the last recent Republican nominees for County and State Legislative offices and Precinct Delegates seated on a permanent basis will be allowed to vote at this convention.

David Chandler, Chair, Iosco County Republican Executive Committee
MEETING -- Friday, November 9, 2018 at 7:30 a.m.
Big Boy -- East Tawas

Call to Order

Pledge of Allegiance

Roll Call

Approval of Agenda

Approval of Minutes

Treasurer's Report

Chairman's Report

Vice-Chair's Report

Committee Reports

A. Membership Committee Report
B. County Commissioners Report

Old Business

A. Sunrise Side Republican Women's Club
B. Campaign Headquarters & Election Night Party

New Business

A. State Party Update
B. 5th District Update
C. E-mail and Correspondence
D. Campaign Headquarters
E. Election Night Party

Adjournment
CHECK OUT OUR WEBSITE: http://www.ioscorepublicans.org
E-MAIL ADDRESS: mail@ioscorepublicans.org
US Senate Switchboard --202-224-3121.
US House switchboard: 202-225-3121
DO YOU LIKE THE NEWSLETTER?
Even if you're not quite ready to "join" the Party, we would appreciate a donation to help offset the costs of sending this to you. . .
SOUND OFF!!
If you have an issue which you believe should be addressed, write us or send us an e-mail -- mail@ioscorepublicans.org. We have incorporated a Guest Column Section on the Web Site and in the newsletter. We will publish your opinion or letter if you sign it, give an address and phone number (so we can make sure you wrote it -- we won't publish it unless you specifically request it). Short, sweet and to the point. We reserve the right to edit all letters.
Check the Meeting Page for more information on upcoming activities.