Iosco County
Republicans
P.O. Box 116, Tawas City, MI 48764 www.ioscorepublicans.org e-mail: mail@ioscorepublicans.org
---
WHAT'S NEW?
For further information on these and previous articles, visit the Archives.

GOP STATE LEGISLATURES: COWARDICE UNDER FIRE
Republican lawmakers in the battleground states surrender without a fight.
By David Catron, December 7, 2020

Despite the mendacious claims of the legacy "news" media, there is clear evidence that egregious violence was done to election laws in at least five states during the recent presidential contest. Sworn testimony from dozens of eyewitnesses, well-documented breaches of statutory ballot counting protocol, and damning security camera videos have been presented to legislators in these states. Republican lawmakers in Arizona, Georgia, Pennsylvania, Michigan, and Wisconsin have the constitutional power and the moral duty to rectify the resultant fraudulent outcomes. The only obstacle to reestablishing voter sovereignty in these five states is the inaction of the spineless GOP majorities that control their legislatures.

As I and others have previously noted, the Constitution reserves the sole power to select presidential electors and the method by which they are chosen to the state legislatures: "Each State shall appoint, in such Manner as the Legislature thereof may direct, a Number of Electors, equal to the whole Number of Senators and Representatives to which the State may be entitled in the Congress." No other state official or judge can make this call without legislative consent. The pathetic excuses of the lawmakers themselves notwithstanding, they can restore election integrity in their states. Instead, they take positions similar to the "leaders" of the Michigan legislature, who offered this pusillanimous statement:

The Senate and House Oversight Committees are actively engaged in a thorough review of Michigan's elections process and we have faith in the committee process to provide greater transparency and accountability to our citizens. We have not yet been made aware of any information that would change the outcome of the election in Michigan and as legislative leaders, we will follow the law and follow the normal process regarding Michigan's electors, just as we have said throughout this election.

They are evidently "not aware" of clear violations of state law by Michigan Secretary of State Jocelyn Benson, who illegally gave private activist organizations access to voter rolls. Among the recipients of Benson's disregard for this statute was the Center for Tech and Civic Life (CTCL), an organization controlled by Facebook founder Mark Zuckerberg. They also failed to notice that Zuckerberg's organization donated $350 million that paid for "election workers" whose activities were largely carried out in the very counties in which election canvassers at first refused to certify the election results due to serious irregularities. At length the latter acquiesced after being physically threatened, accused of racism, and doxxed.

The Amistad Project has filed a lawsuit with the Michigan Supreme Court asking the judges to direct the state legislature to conduct an investigation into the above-described violations as well as many others. As the director of the Amistad Project phrased it, "The pattern of lawlessness was so pervasive and widespread that it deprived the people of Michigan of a free and fair election, throwing the integrity of the entire process into question." This lawsuit wouldn't be necessary, of course, if the GOP legislature showed any inclination to conduct a serious inquiry. Unfortunately, their inertia is all too typical, as the following statement by the Republican Speaker of the Arizona House of Representatives makes clear:

Rudy Giuliani, Jenna Ellis, and others representing President Donald Trump came to Arizona with a breathtaking request: that the Arizona Legislature overturn the certified results of last month's election and deliver the state's electoral college votes to President Trump…. Giuliani and Ellis made their case during a closed-door meeting at the State Capitol with Republican leaders from both chambers of the Legislature … the Trump team made claims that the election was tainted by fraud but presented only theories, not proof.

This claim will immediately be recognized by anyone who watched Arizona's November 30 public hearings as an evasion of their constitutional oath and a betrayal of the numerous election workers who gave eyewitness testimony to Arizona legislators. Moreover, the closed-door meeting mentioned above almost certainly included information that was too sensitive to be revealed in public. Yet the GOP leadership of the Arizona legislature merely parrots the Democrat Party line promulgated in the media — that there was no proof. To mollify the angry GOP voters who helped them maintain the undeserved legislative majority, they will conduct a superficial audit of ballot counting and voting machines in Maricopa County.

Meanwhile, as the major lawsuit rendered inevitable by the transparent election skullduggery that occurred in Pennsylvania escapes the Democrat-controlled court system and awaits a ruling by the U.S. Supreme Court, the Keystone State's legislators are showing some signs of life. A group of 64 Pennsylvania Republican lawmakers have signed a letter asking their congressional representatives not to certify the commonwealth's electoral votes for Joe Biden. The seven-page letter lays out several instances in which the state's Democrat Gov. Tom Wolf and various election officials "set about undermining the many protections" provided by a bipartisan election law passed three years ago, including the following:

The Pennsylvania Election Code requires that all mail-in ballots be received by 8 p.m. on Election Day; Governor Wolf ordered that this statutory deadline be waived.… The Pennsylvania Election Code prohibits counties from inspecting ballots prior to 7 a.m. on Election Day; Pennsylvania's Secretary of State issued guidance encouraging counties to ignore this prohibition … The Pennsylvania Election Code prohibits the counting of defective absentee or mail-in ballots; the Department of State and some county boards of elections ignored this prohibition.

In the Supreme Court, Justice Samuel Alito is awaiting Pennsylvania's response to the Trump administration's petition pursuant to these violations, and Alito moved the deadline for their answer to the December 8 safe harbor date, when all election disputes in the states are to have been resolved. Regardless of what is decided in that case, Pennsylvania's 20 votes are not enough to flip the election. Moreover, despite Georgia Gov. Brian Kemp's refusal to call a joint session of the legislature to consider the state's electoral votes, new testimony seen by legislators increases the possibility that representatives of the Peach State may visit SCOTUS. On Sunday, Attorney Alan Dershowitz raised the issue:

Clearly state legislators have the power before the voters vote to pick the electors. The unanswered constitutional question is do they have the powers, the legislatures, to pick electors after the voters vote if they conclude that the voters' count has been in some way fraudulent or wrong. That is a constitutional question we don't know the answer to, and the Supreme Court may get to decide that question if a state legislature decides to determine who the electors should be, and changes the electors from Biden to Trump.

Finally, according Trump attorney Rudolph Giuliani, Wisconsin is among the states whose election losses he hopes to reverse. During a Sunday interview he said, "I think our best chance is in Wisconsin, Georgia, Michigan, and Arizona. I would say Wisconsin in the courts … Georgia, Michigan, and Arizona in the legislature." But late Friday the Wisconsin Supreme Court rejected another appeal. In the end, it must come down to the legislatures. As Giuliani said to Arizona lawmakers last week, "Your political career is worth losing if you can save the right to vote in America." It isn't clear that our state Republican legislatures have the courage to make that choice. Ironically, that means they're guaranteed goners.

Reprinted with permission from The American Spectator: https://spectator.org/gop-state-legislatures-2020-election/
David Catron is a recovering health care consultant and frequent contributor to The American Spectator. You can follow him on Twitter at @Catronicus. Drawing of David Catron (above), courtesy of The American Spectator.
AMERICANS CAN'T LET THE LEFT STEAL THE 2020 ELECTION
By Rick Hayes, December 8, 2020

The left is famous for ignoring the law. Hillary, Comey, and Biden are perfect examples of unapologetically tossing away any pretense that laws matter. And because the left has no respect for the law, the United States is on the verge of having a presidential election stolen from the American voter's hands.
So significant are the consequences that anti-American forces normally acting behind the scenes are out in the open, flagrantly telegraphing their future moves to finally overthrow the Trump administration.
Americans are deluged day in and day out with declarations that the election is over.
Says who, the propaganda forces that help steal the election? Americans are well aware that currently, Joe Biden is ahead in the current election count; the American people can see the numbers. What Americans are saying is that the numbers are fake. The numbers do not add up to reality — a reality that saw one candidate draw tens of thousands of voters at multiple events while the other candidate couldn't muster up more than 300 even with help from Obama and Bon Jovi.

It's a reality that saw one candidate inspire grass-roots flotillas and 90-mile-long caravans while the other candidate generated more followers from the opposition than supporters.
The propaganda networks are no longer concerned with optics and have exposed their extreme bias against President Trump and the United States Constitution.
And now Americans are instructed by the propaganda wing of the Democrat party to hold hands and move forward. Really?
Americans who disagree with a fraudulent election are now being shamed into accepting the theft from the same propaganda networks that spent over 26 thousand hours in over 1,095 days questioning the legitimacy of the 2016 election.
We're scolded by propaganda networks that didn't ask one question regarding Biden's foreign policy or son Hunter's 1.5 billion investment gift from China.
We're browbeaten by the propaganda networks that mistreated the highly available and transparent Trump administration and yet were filled with unrestricted exuberance from a presidential candidate who never emerged from his basement.
Is it possible to show less interest in looking into the glaring irregularities or mathematically implausible results than leftist Democrats such as N.Y. senator Charles Schumer and House speaker Nancy Pelosi? And what if freedom-loving Americans decide not to conform? What if 73 million–plus Americans refuse to move forward, refuse to be lied to, refuse to have their votes tossed in the trash? Using one of President Trump's messages to the black community back in the 2016 election run — "what do you have to lose?"

Do Americans risk losing their safety, their assets, or the Republic? Those things are already dead and gone if this stolen election is allowed to stand.
What is certain is that Americans will lose their right to defend themselves. They will lose the right to think and speak freely and the right to have their votes mean something.
If America doesn't take a stand now and demand a complete audit of every aspect of the 2020 election, it will never stand again. Everything from this point on is meaningless if legally cast American votes do not count.

Reprinted with permission from the American Thinker: https://www.americanthinker.com
EDITORIAL
Do We Need the Michigan State Republican Party?
By Maureen Rudel
Very soon, we will be asked to send delegates (either in person or virtually) to the State Party Convention to elect our officers for the next two years. Laura Cox and Terry Bowman want to be re-elected. Why? Why should we bother? They worked hard, they raised a whole lot of money to help Republican candidates. Outside of Wayne, Oakland, Macomb, Kent and Genesee Counties a whole lot of them were elected and re-elected.
However, because of voter fraud, neither President Donald J. Trump or John James were chosen by the Secretary of State as winners. It is certainly conceivable that Tim Kelly may have won as well. But because of fraud in the above- mentioned counties, we are told they all lost.
Both the State House and Senate held hearings. Former Senator Pat Colbeck opened the testimony in the Senate hearing documenting the fraud using the Dominion software - Partial votes to three decimal points being counted (find me the guy who only voted a partial vote), computers connected to the internet in Detroit, votes being switched. Votes being delivered to the TCF/Cobo Center in the middle of the night - absentee ballots in consecutive order - nice of the voters to send them in in order. Particularly nice of the dead people to show up so well.
Linda Lee Tarver, a 29-year employee of the Secretary of State Office (now retired) who worked in election integrity who told us that since she started working there, Detroit and Flint have never been recountable. This year 71% of the absentee votes in Detroit cannot be recounted. The numbers of votes and voters don't match. Many more votes than voters. More votes than the machines can count in a definite period of time showing up in the counts. "Unlisted" voters. Total fraud according to Melissa Carone, who is an IT specialist, hired by Dominion to work at TCF who reported ballots being processed over and over. Observers not allowed to see what was going on, challengers being, thrown out of the center.
If you haven't seen the hearings, these are the links: Senate: https://www.youtube.com/watch?app=desktop&fbclid=IwAR3QN2hT9LrLU_fGqKxSOqHim5eScVNit976r9mLNIBb_rOFKbtqP6owstU&feature=share&v=X0-vyw9qbdw House: https://www.youtube.com/watch?v=ZPrV_QPTtrk
But, now we have to rely on what my father used to call "Gutless Wonders." These are people who are friendly, want your support and money when it comes time to vote, but have NO courage when tough times come. They want to be loved by the media that hates them. The media will never love them. They are the filthiest of scums -- THEY ARE REPUBLICANS - who managed to get themselves elected. But not to worry, when it comes to standing up for what is right they cower in the corner -- "Don't look at me to do what is right -- find someone else" they say.
It is time to stand up and be counted. If the democrats are successful in stealing THIS election, there will never be a statewide election won by a Republican again. It is time to force these people who say they want to represent us to do so. Contact these representatives and tell them to do the right thing. Don't sit around and wait to see if a court will save the election. It is up to them to stand up for us.
Senator Mike Shirkey. 517-373-5932 SenMShirkey@senate.michigan.gov Senator Tom Barrett 517-373-3447 SenTBarrett@senate.michigan.gov House Speaker Lee Chatfield 517-373-2629 LeeChatfield@house.gov Rep Angela Witwer 517-373-0853 AngelaWitwer@house.mi.gov
NOTABLE QUOTES
"Give up money, give up fame, give up science, give the earth itself and all it contains rather than do an immoral act. And never suppose that in any possible situation, or under any circumstances, it is best for you to do a dishonorable thing, however slightly so it may appear to you."
—Thomas Jefferson (1785)--
SUNRISE SIDE REPUBLICAN WOMEN'S CLUB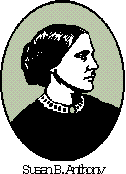 The Sunrise Side Republican Club holds monthly meetings on the 4th Monday of the month. The location and speaker will be announced for each meeting. Unless otherwise stated, the lunch will be at 11:30 a.m.

The officers are: Linda Glomski, President, 739-7170, Jane Hayward, Vice President, 739-3126, Sonia Glass, Secretary, 739-9731, and Rachel McCready Treasurer, 362-2337.

You can correspondence to SSRWC P.O. Box 234 Tawas City, MI 48764.

The SSRWC will not be meeting until April 2021.

The public is welcome and invited.

CALL TO CONVENTION OF THE IOSCO COUNTY REPUBLICANS

Official Call to the Iosco County Convention. There shall be a meeting of the duly elected Precinct Delegates and the At-Large Delegates to the County Convention at 7:00 pm on Thursday, January 21, 2021 at the home of Maureen Rudel, 910 E. Bay St., East Tawas, MI 48730. The purpose of this meeting shall be to elect Delegates and Alternates to the February 6, 2021 State Convention to be held at a location TBD. The purpose of the State Convention is as follows:
• Receiving reports of the election in the fourteen (14) congressional district caucuses of:

o 14 Congressional District Chairs (1 per congressional district) and the other officers;
o 98 members of the Michigan Republican Party State Committee (one of whom shall be the Congressional District Chair) (7 per congressional district);
o 14 Convention Vice Chairs (1 per congressional district);
o 14 Assistant Secretaries (1 per congressional district)

• The election of:

o one (1) State Chair
o one (1) Co-Chair (who, pursuant to Article III A of the Bylaws of the Michigan Republican State Committee, shall be the running mate of the Chair)
o one (1) Coalitions Vice-Chair
o one (1) Outreach Vice-Chair
o one (1) Grassroots Vice- Chair
o one (1) Ethnic Vice-Chair
o one (1) Administrative Vice-Chair
o one (1) Youth-Vice Chair (who, pursuant to Article IV A of the Bylaws of the Michigan Republican State Committee, shall, when elected, not have obtained the age of 25)

• Transacting other such business as may properly come before the State Convention
Precinct delegates and certain at-large delegates given the preference under Rule 8 of the Convention Rules, but who do not attend the County Convention, must notify the chair of the County Executive Committee, David Chandler or Maureen Rudel, in writing of the person's intention to become a delegate or alternate delegate to the state convention. The notification can be in any written form, including by letter or email, and must be received by the Chair of the County Executive Committee or Maureen Rudel by no later than the start of the County Convention. Failure to provide the notification as provided herein shall mean that the person shall not be given the preference under Rule 8 of the Convention Rules. It is not necessary to send a notification if a person attends the County Convention.
Only Precinct Delegates elected at the August 4, 2020 Primary Election or appointed thereafter, the most recent Republican nominees for County and State Legislative offices, incumbent members of Michigan Legislative offices, the Michigan Congressional Delegation, the Republican National Committeeman and National Committeewoman from Michigan and Michigan Republican Party Officers (see Rule 5B) where such person resides in the county in question will be seated and considered eligible to vote at this convention.
Signed,
David Chandler
Chair, Iosco County Republicans
MEETING -- Thursday, January 21, 2021 after the 7:00 p.m. County Convention
Maureen Rudel's Home at 910 E. Bay St., East Tawas, MI 48730
Call to Order

Pledge of Allegiance

Roll Call

Approval of Agenda

Approval of Minutes

Treasurer's Report

Chairman's Report

Vice-Chair's Report

Committee Reports

A. Membership Committee Report
B. County Commissioners Report

Old Business

A. Sunrise Side Republican Women's Club
B.

New Business

A. State Party Update
B. 5th District Update
C. E-mail and Correspondence
D.

Adjournment
All Republicans are welcome to attend and contribute their thoughts to our discussions.
CHECK OUT OUR WEBSITE: http://www.ioscorepublicans.org
E-MAIL ADDRESS: mail@ioscorepublicans.org
US Senate Switchboard --202-224-3121.
US House switchboard: 202-225-3121
DO YOU LIKE THE NEWSLETTER?
Even if you're not quite ready to "join" the Party, we would appreciate a donation to help offset the costs of sending this to you. . .
SOUND OFF!!
If you have an issue which you believe should be addressed, write us or send us an e-mail -- mail@ioscorepublicans.org. We have incorporated a Guest Column Section on the Web Site and in the newsletter. We will publish your opinion or letter if you sign it, give an address and phone number (so we can make sure you wrote it -- we won't publish it unless you specifically request it). Short, sweet and to the point. We reserve the right to edit all letters.
Check the Meeting Page for more information on upcoming activities.
To View Additional Information From Prior What's New Pages,