Iosco County
Republicans
P.O. Box 116, Tawas City, MI 48764 www.ioscorepublicans.org e-mail: mail@ioscorepublicans.org
---
WHAT'S NEW?
For further information on these and previous articles, visit the Archives.
ELECTION NIGHT PARTY

On Tuesday, November 3, starting at about 8 p.m. we will have an election night party at the East Tawas Headquarters at 900 E. Bay Street, next to the Bay Watch Place. We have cable TV hooked up to watch the returns. We will have munchies and pop available. BYOB. If you would like to bring something, feel free to do so. We will be watching the election returns and the party will continue until the last person wants to leave. Because there is limited parking at the headquarters, you are welcome to park in the space by the road and in the Rudel driveway at 910 E. Bay St. Please pull to the side so others can come and go.
As you come to the headquarters, please bring any Republican signs you see along the way. We can return the signs to the candidates who want them. We also save the wires for those who do not want their signs back. We then give those wires to local candidates to help them with their campaigns.
30% OF STATE WORKERS FLEE THEIR UNIONS
More than 9,000 in Michigan have canceled memberships and dues payments
By Dawson Bell, Oct. 7, 2020

More than 9,000 state workers — or nearly 30% of those covered by a collective bargaining agreement — have now withdrawn from or not renewed their union membership. These numbers come days after a new rule went into effect that prohibits state employee unions from collecting dues from workers who do not authorize it on an annual basis.

Unions representing nearly 32,000 state employees had sought an injunction to prevent the rule from going into effect this month. They claimed that the rule adopted by the Michigan Civil Service Commission in July would impair contractual agreements and deny workers the right to express themselves through their unions. The rule represents the state government's response to a 2018 U.S. Supreme Court ruling that bars government employee unions from collecting dues without affirmative consent from individual employees. The high court had suggested that a rule calling for annual reauthorizations of paycheck deductions by employees would likely not violate constitutional rights to free speech and contract.

U.S. District Court Judge George Steeh denied the request for an injunction on Oct. 1. The state can no now longer deduct union dues from the paychecks of employees who have not specifically authorized it for the 2020-21 fiscal year.

According to figures supplied to the Mackinac Center for Public Policy by civil service commission staff, 3,275 employees (about 10.3% of employees represented by the five unions which brought the lawsuit) did not submit a reauthorization notice by Oct. 4. Additionally, the commission said only 22,406 had filed authorizations for dues or fee collection in 2020-21, out of 31,680 state workers covered by union contracts. Consequently, nearly 30% of covered state employees have opted out of union membership since the state's 2013 right-to-work law made payments to unions optional.

The unions issued a joint statement when the federal lawsuit was filed, decrying the July change. The commission's requirement, it said, was "part of a long running campaign against working families in Michigan and across the country, pushed by billionaire-backed anti-worker groups."

But as Steeh noted in his decision to deny the injunction, appellate courts have found that government employers don't have a constitutional duty to collect union dues in the first place.

The unions "do not explain ... why union members should have a First Amendment right to pay dues through payroll deduction, when the unions do not have a First Amendment right to collect dues in the same manner," he wrote.

Steeh also rejected the unions' claim that the process for reauthorization placed an undue burden on would-be dues payers.

The fact that a majority of covered employees had reauthorized payments, and that the option to submit a renewal is open-ended, shows that the requirement is not "so burdensome as to rise to the level of irreparable harm," he wrote.

In adopting the new rule, the Civil Service Commission said it was compelled by the U.S. Supreme Court ruling in Janus v. AFSCME, strengthening the rights of public employees to opt out of union membership. The commission said the rule was needed to ensure that authorization for dues deduction were "not stale, (but) current, knowing and voluntary."

Representatives of UAW Local 6000, the lead plaintiff in the case, could not be reached Tuesday. The UAW's attorney did not respond to a request for comment.

There are six unions representing state unions. The information here does not include the 1,751 troops and sergeants in the Michigan State Police, which was treated differently by Michigan's right-to-work law.
Permission to reprint this blog post in whole or in part is hereby granted, provided that the author (or authors) and the Mackinac Center for Public Policy are properly cited.
VOTING
From the Internet

That moment when someone says, "I can't believe you would vote for Trump."
I simply reply "I'm not voting for Trump."

I'm voting for the First Amendment and freedom of speech.

I'm voting for the Second Amendment and my right to defend my life and my family.

I'm voting for the next Supreme Court Justice to protect the Constitution and the Bill of Rights.

I'm voting for the continued growth of my retirement 401K and the stock market.

I'm voting for a return of our troops from foreign countries and the end to America's involvement in foreign conflicts.

I'm voting for the Electoral College & the Republic in which we live.

I'm voting for the Police to be respected and to ensure Law & Order.

I'm voting for the continued appointment of Federal Judges who respect the Constitution and the Bill of Rights.

I'm voting for our jobs to remain in America and not be outsourced all over again to China, Mexico and other foreign countries.

I'm voting for secure borders and legal immigration.

I'm voting for the Military & the Veterans who fought for this Country who gave the American people their freedoms.

I'm voting for the unborn babies that have a right to live.

I'm voting for continued peace progress in the middle east and in support of Israel.

I'm voting to fight against human/child trafficking.

I'm voting for Freedom of Religion.

I'm voting for the American Flag that is disrespected by the Democratic Party.

I'm voting for the right to speak my opinion & not be censored.

I'm not just voting for one person, I'm voting for the future of my Country.

I'm voting for my children and my grandchildren to ensure their freedoms and their future.

What are you voting for?
56% SAY WE ARE BETTER OFF THAN 4 YEARS AGO
By Don Surber, October 08, 2020 https://donsurber.blogspot.com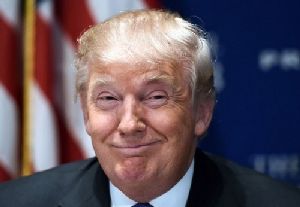 In 1976, Jimmy Carter won a presidential debate by asking the audience, "Are you better off today than you were four years ago?" That Jerry Ford had been president for only 2 years did not matter. Carter won.

4 years later, Ronald Reagan asked the same question. He won.

I suggest President Donald John Trump ask the same question of the American people in the next debate because the answer will be a resounding yes.

I know this because Gallup asked this question of the American people. 56% said yes, only 32% said worse.

That's 12 points better than Reagan did in 1984 -- and he took 49 states. However, Gallup asked the question in July. By November, the economy was in full swing.

In 2012, only 46% said they were better off -- and we foolishly re-elected Obama.

In 2004, only 47% said yes -- and we wisely re-elected President George Walker Bush. He may not have been Rushmore-worthy, but the alternative was a ne'er-do-well gigolo who twice married into money, and later sold us out to Iran as secretary of state.

In 1992, 38% said yes -- and Bill Clinton ousted President George H.W,. Bush.

The answer to this question this time is particularly relevant because Biden is Obama's surrogate. The choice is between Obamanism and capitalism.

And an overwhelming majority know they are better off under capitalism.

Gallup is not bothering with political preference polls as it has learned that polling voters no longer works for one reason or other. I suspect people no longer trust pollsters with a private decision like this.

Being wrong on presidential races hurts Gallup's credibility on other polls for business, which are its main source of revenue.

But Gallup is asking questions that are less intrusive, and tantalizing. Ask who is more presidential, and President Trump is down by 3 points.

Ask who you agree with on the issues that matter most, and President Trump is up by 5.

The better off question, though, is through the roof: 56%.

My 37 state prediction does not mean a landslide. Far from that. But my forecast shows Democrats will be unable to cheat their way back into the White House.
Reprinted with permission from Don Surber: https://donsurber.blogspot.com
2020: A YEAR WHICH WILL LIVE IN INFAMY
2020 has seemed like one long death spiral, but has that which doesn't kill us made us stronger?
By: Tim Donner, October 05, 2020 https://www.libertynation.com/2020-a-year-which-will-live-in-infamy/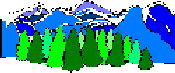 It's OK, go ahead and admit it. Given the way 2020 has transpired, if a biblical-scale plague of locusts descended upon our land, we would hardly bat an eyelash. I mean, what else can happen? Answer: anything that once seemed possible only in the vivid imaginations of the writers of fantastical dime-store shock novels or TV shows like The Twilight Zone, Homeland, or 24.

And we still have three months left to dread before we relegate this damnable year to the history books, never to be forgotten. Yes, it seems to be a year that more closely resembles an apocalypse, which will never end. Nevertheless, we shall collectively stagger forward to the finish line, that precious moment on December 31 at 11:59:59 pm when we all deliver a collective one-finger salute to a year which will live in infamy.

Even in our bitterly divisive political and racial climate, most everyone can agree that, no matter what lies ahead in 2021, it could not possibly measure up to the wringer through which we have been put in 2020.

The Hits Just Keep Coming
It's as if we thought for a moment that a hurricane – which has already left a path of destruction in its wake – must have finally subsided. Suddenly, we discover that another perilous wave is inexorably upon us, and we now speculate only about the extent, not the certainty, of further upheaval.

Can we be confident of anything anymore? Are we so numbed by this many shocks to the system that even the safest presumptions about life, liberty, and the pursuit of happiness have been challenged? The strewn wreckage of 2020 has piled up like city garbage during a sanitation strike: millions contracting a virulent virus, tens of thousands dying from it, widespread job losses, businesses shuttered, schools closed, public life put on ice, a sickening execution in Minneapolis followed by horrifying racial strife and widespread destruction altering our entire urban landscape.

Next, we try to process the death of Ruth Bader Ginsburg. The delicate balance of the Supreme Court appears threatened for a generation. And then we endure the shocking illness of the president. Both of these events coming at this most dramatic of times; the final stretch of a presidential campaign which both sides consider the most important of our lifetime.

Left with no other choice, we have all doubtless been forced to learn many hard and bitter lessons in these last months. Operating on the oft-stated theorem that things which don't kill us make us stronger, can this rollercoaster ride fortify us for the rocky road ahead? Other than the ability to remain standing after getting staggered by a dizzying succession of roundhouse punches to the jaw, what can we take from this annus horribilis that will serve us well in the months and years ahead?

Well, quite a bit, actually.

Silver Linings
We have learned the potentially game-changing truth that we can function well – or better, in many cases – when working from home instead of an office. We have entered a Zoom world, saving countless hours previously expended in preparing ourselves and traveling to in-person meetings and appointments. In a time of radical distancing, connecting with others has paradoxically seemed easier than ever. Only a presentable appearance from the waist up and a functioning webcam are required.

Everything from doctors' appointments to Senate hearings has adapted to this brave new virtual world. With forced homeschooling, we have been given greater opportunity than ever to learn about and influence our children's education. We have rediscovered the simple joys of more time with the people closest to us. We have remembered passions and hobbies which the busyness of our lives had forced us to shuffle aside. We have been launched into a radical solitude, and consequent opportunity to reflect deeply on our lives and the centrality of our core values to a degree we never could have envisioned. For some, that has been encouraging, for others depressing.

Most of all, whether we recognize it or not, the entire human race has been, beyond all else, humbled. After all, if a virus from a bat can shut down the whole planet, and everything we hold dear can so unrelentingly spiral out of control in the twinkling of an eye as we have witnessed in this year like no other, who are we to think so highly of our strength and abilities?

No matter how you cut it, through a harrowing and unforgettable wave of chaos, hardship, and strife we never saw coming, only one thing seems certain: after 2020, we will never be quite the same.

Reprinted with permission from Liberty Nation: https://www.libertynation.com
SUNRISE SIDE REPUBLICAN WOMEN'S CLUB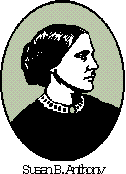 The Sunrise Side Republican Club holds monthly meetings on the 4th Monday of the month. The location and speaker will be announced for each meeting. Unless otherwise stated, the lunch will be at 11:30 a.m.

The officers are: Linda Glomski, President, 739-7170, Jane Hayward, Vice President, 739-3126, Sonia Glass, Secretary, 739-9731, and Rachel McCready Treasurer, 362-2337.

You can send dues and correspondence to SSRWC P.O. Box 234 Tawas City, MI 48764.

The next meeting will be a Trump Rally on Friday, Oct. 16th at the East Tawas HQ, 900 E. Bay St. (US23) 4 to 6 pm. The next SSRWC meeting will be at the Oscoda HQ, 311 State St. at noon on Monday, Oct. 26th. Bring a chair or you will stand. Park at Furtaw Field.

The public is welcome and invited.
CALL TO CONVENTION
The regular monthly meeting will begin at after the 7:00 p.m. Convention.
Official Call to the Iosco County Convention. There shall be a meeting of the duly elected Precinct Delegates and the At-Large Delegates to the County Convention at 7:00 p.m. on Tuesday, November 9, 2020 at Maureen Rudel's Home at 910 E. Bay St., East Tawas, MI 48730.
The purpose of this meeting shall be to elect our Executive Committee and for the Executive Committee to elect officers for the county party. Vacancies for Precinct Delegates may be appointed.
Only Precinct Delegates elected at the August 4, 2020 Primary Election, the last recent Republican nominees for County and State Legislative offices and Precinct Delegates seated on a permanent basis will be allowed to vote at this convention.

David L. Chandler, Chair, Iosco County Republican Executive Committee
MEETING -- Tuesday, November 9, 2020 after the 7:00 p.m. County Convention
Maureen Rudel's Home at 910 E. Bay St., East Tawas, MI 48730
Call to Order

Pledge of Allegiance

Roll Call

Approval of Agenda

Approval of Minutes

Treasurer's Report

Chairman's Report

Vice-Chair's Report

Committee Reports

A. Membership Committee Report
B. County Commissioners Report

Old Business

A. Sunrise Side Republican Women's Club
B. Campaign Headquarters and Election Night Party

New Business

A. State Party Update
B. 5th District Update
C. E-mail and Correspondence
D. December and January meetings.
E.

Adjournment
All Republicans are welcome to attend and contribute their thoughts to our discussions.
CHECK OUT OUR WEBSITE: http://www.ioscorepublicans.org
E-MAIL ADDRESS: mail@ioscorepublicans.org
US Senate Switchboard --202-224-3121.
US House switchboard: 202-225-3121
DO YOU LIKE THE NEWSLETTER?
Even if you're not quite ready to "join" the Party, we would appreciate a donation to help offset the costs of sending this to you. . .
SOUND OFF!!
If you have an issue which you believe should be addressed, write us or send us an e-mail -- mail@ioscorepublicans.org. We have incorporated a Guest Column Section on the Web Site and in the newsletter. We will publish your opinion or letter if you sign it, give an address and phone number (so we can make sure you wrote it -- we won't publish it unless you specifically request it). Short, sweet and to the point. We reserve the right to edit all letters.
Check the Meeting Page for more information on upcoming activities.
To View Additional Information From Prior What's New Pages,