WHAT'S NEW?
For further information on these and previous articles, visit the Archives.
PLEASE CHECK TO SEE IF YOUR DUES ARE CURRENT. IF YOU NEED INFORMATION ON YOUR STATUS, CHECK WITH MAUREEN RUDEL, 362-4747 OR maureen@tawasbay.net
LINCOLN/REAGAN DINNER


On Saturday, May 19, 2018, The Iosco and Alcona County Republican Parties held their annual Lincoln/Reagan Dinner at the VFW Hall in Oscoda. We had a very nice turnout for the evening.
David Chandler, Iosco County Chair, acted as Master of Ceremonies, with Dave Dionne, Alcona County Treasurer, leading in the Pledge of Allegiance. Rev. Tim Steiner, Alcona County, gave the Invocation, followed by a Welcome from Jaynee Germond, Alcona County Chair. In addition, we were joined by the two road commissioners, Calvin McLaren and Ben Brewer. Retired 23rd Circuit Court Judge J. Richard Ernst also attended. We had representatives for Candidates for Attorney General Tom Leonard and Tanya Shuitmaker, and Secretary of State Mary Treder Lang. Other Republican party officials were Molly Adkins, Alcona Deputy Treasurer, Carrie Mullins, Alcona County Secretary, Linda Glomski, President Sunrise Side Republican Women (SSRWC), Rachel McCready, Secretary, Iosco County Republicans and SSRWC and Maureen Rudel, Iosco County Republican Treasurer.
Our guest speakers, Dr. Jim Hines, Candidate for Governor, Sandy Pensler, Candidate for US Senator, and State Senator Jim Stamas Candidate for re-election gave us a very interesting talks about how they would perform in office, and in Stamas' case, what is going on in the State. Jim also gave both of the local parties a large donation to help with our efforts in the November election.
Special acknowledgement was given to our Silver Member: Lela Cushion, Gold Members: Terry & Joyce Bellville, David & Monica Chandler, Jeffrey & Elizabeth Johnston, Patrick & Jane Ruster, and Platinum Members: Sandy & Gary Hollabaugh and Maureen Rudel.
Guest gifts were provided by Maureen Rudel and Student Guest Sponsors were Pat & Jane Ruster and Mike and Bonita Coyle.
This was followed by a silent auction sponsored by the following donors: Rep. Sue Allor,106th District, US Rep. Jack Bergman -- 1st District, Big Boy – East Tawas, Larry Brozowski -- Harrisville, Camp Inn Lodge - Oscoda, Citgo Gas Station - Oscoda, David Dionne - Lincoln, The Flour Garden -- Harrisville, Richard & Jaynee Germond -- Lincoln, Harrisville Harbor Grocery --Harrisville, Harrisville Lumber – Harrisville, Dana & Jane Hayward -- Oscoda, Hilltop Bar & Grill -- Oscoda, Sandy & Gary Hollabaugh – Greenbush, Hsing Garden -- East Tawas, Mancino's Pit Stop -- Oscoda, Rachel McCready -- Tawas City, Northeast Window & Door -- Harrisville, Oscoda Canoe Rental -- Oscoda, Print 'n' Go -- East Tawas, Village Chocolatier – East Tawas, and Billie L. Wright -- Oscoda. Please remember these business sponsors in making your purchases and support them as they supported us.
We had a wonderful dinner catered by Mancino's. The silent auction and decorations were superbly handled by Sandy Hollabaugh, Billie Wright, Jane Hayward and Linda Glomski. Student guests, Matthew and Christopher Chandler, were enthusiastic attendees.
While we were extremely pleased with the dinner, we would welcome comments both on what went right and how we might improve the dinner next year.
JOHN KERRY SPITS IN TRUMP'S FACE -- WE WILL NOT GO 'AMERICA FIRST'
By Robert Donachie, /20/2018
Former Secretary of State John Kerry warned President Donald Trump Sunday that Democrats are not afraid to go against his "America First" policies.

"We won't win, any of us, ultimately, by retreating within our borders, by focusing on our own nations only, or by going it alone," Kerry told those gathered at New York University's Abu Dhabi's commencement ceremony Sunday — a direct reference to the president's "America First" trade and immigration policies.

Kerry served as the secretary of state for former President Barack Obama. He also, notably, was one of the key negotiators for the administration when it was finalizing the Iran nuclear deal, which Trump backed out of on May 8.

Kerry lashed out against the president in early May for withdrawing from the deal, calling the administration out for stopping a "working" strategy.

American politics has become "almost all accusatory and all bombastic," the former secretary of state told those gathered Sunday, arguing we are at the point where we can't even "agree on what the facts are."

"No matter how big or how many the challenges, I want you to leave here today confident about our ability to win that future," Kerry said Sunday. "Every single problem we face is created by human choices. And to the best of my knowledge, those problems can also be solved by human choices."

Article reprinted with permission from The Daily Caller: http://dailycaller.com
RUSSIAN DOSSIER SHOWS OUR SPIES ARE LOUSY
By Don Surber, May 21, 2018, DonSurber@gmail.com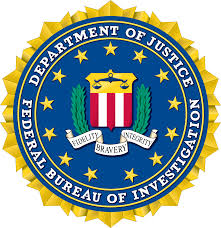 Bumbling Bob Mueller's witch hunt is showing the federal system of spies and prosecutors is incompetent. Among other things, Mueller indicted a company that did not exist during the time covered in the indictment. I realize that prosecutors can indict a ham sandwich, but he indicted an imaginary one.

While the abuse of power is an outrage, the level of incompetence of America's spies and the FBI is stunning.

These jokers fell for a wild tale that Donald John Trump hired hookers to pee in a bed the Obamas once slept in.

You wonder what other tales they have fallen for. I now understand the whole weapons of mass destruction claim (quantities of WMD large enough to pose a threat to the Western world). These people are easily bamboozled.

Consider Mueller. He went after the wrong guy in the post-9/11 anthrax case. The real villain was an anthrax expert in the next office over. Gee, do you think he misled Mueller on this one?

That we have given such a nincompoop like Mueller unchecked power is scary.

But equally scary is how incompetent he and his men are.

That Obama spied on Trump goes without saying. Investigative reporter Sharyl Attkisson laid out the timeline for this Russian Dossier investigation. It begins in 2011, with Obama politicizing the National Security Agency just ahead of his re-election.

"2011: U.S. intel community vastly expands its surveillance authority, giving itself permission to spy on Americans who do nothing more than 'mention a foreign target in a single, discrete communication.' Intel officials also begin storing and entering into a searchable database sensitive intelligence on U.S. citizens whose communications are accidentally or 'incidentally' captured during surveillance of foreign targets. Prior to this point, such intelligence was supposed to be destroyed to protect the constitutional privacy rights the U.S. citizens. However, it's required that names U.S. citizens be hidden or 'masked' – even inside U.S. intel agencies – to prevent abuse," she wrote.

That is an outrageous power handed over to people who believe in urinating ladies of the night. It's like giving your 7-year-old the keys to your Lamborghini.

Obama immediately abused this power. Given his unadulterated hatred of capitalism and Donald Trump -- who began his birther nonsense about this time -- I think we can assume he was among the first unmasked.

Obama corrupted the spy agencies. But they were broken long before he came upon the scene.

Pissing prostitutes.

These Bozos probably bought the Brooklyn Bridge as well.
K-12: ILLITERATE NEW WORLD
By Bruce Deitrick Price, March 30, 2018
Aldous Huxley's Brave New World appeared in 1932. Everyone at that time was dazzled by the technocratic skills of the Ford Motor Company, able to turn out identical cars by the millions on highly efficient assembly lines. In Huxley's novel, the calendar counts years A.F. – After Ford – and God's new name is Ford.
The zeitgeist was obsessed with control. Ideologues liked the possibility of more precise social engineering. Communists in particular were focused on planned societies and central economies, with super-smart experts sitting around a table and deciding what every citizen could do and could not do. Psychiatrists like Ivan Pavlov wanted to show how drastically you could manipulate cognition and personality.

Aldous Huxley devised a single beautiful image for capturing all of these hopes and fears: a hi-tech assembly line where infants were manufactured to specification. In particular, oxygen levels were adjusted to create babies of very low, low, medium, and very high intelligence. This image, this metaphor, was stunning in its concreteness. A huge industrial operation, all clean and shiny, all stainless steel and glass, did what nobody had thought of doing before: control human intelligence in embryo.
It turns out there is an activity in the real world, in real society, that is exactly parallel. That was the creation of readers to order. By the simple device of depriving some children of certain key information, they were stunted, no longer able to become professors, more or less predestined for low-level jobs.
As Huxley in the year 1931 was doing the final edit on his book, this country's Education Establishment built a new sort of assembly line for producing flawed children. Instead of withholding oxygen, this factory withheld the alphabet. Parents were told that the ABCs are not essential and could be ignored. As one famous expert announced dogmatically, "[c]urrent practice in the teaching of reading does not require knowledge of letters." Really?
Instead of the alphabet (twenty-six fairly simple objects that can be memorized in a month or two), children in this new factory were told to focus on complete words. Instead of memorizing B, for example, you had to memorize BEACH. Just five letters, but a hugely complex design – and there were more than 200,000 of them. Parents were told their children could routinely memorize these visual designs with "automaticity." That's like instant recall. The child was supposed to know hundreds and then thousands of these designs with perfect accuracy. In reality, virtually no child could do this, except the few with photographic memories. So in practice, the factory created millions of non-readers and weak readers.
In this ruthless new factory, the obsession with power and control was the same as in Huxley's factory. Humans would be conditioned and engineered to be what the controllers wanted. This creepy, highly invasive scheme was a brilliant "success," once it's understood that the new goal was limited literacy. Anyway, that was the predictable result. Reading levels dropped from 1931 onward. Several decades later, the country had tens of millions of functional illiterates. Those are people who memorize several hundred sight-words with good accuracy, and probably hundreds more with medium or low accuracy. Reading as traditionally understood – a skill both easy and fun – was extinct for a great percentage of the population. What this bold new factory was creating was damaged readers, like the embryos that didn't get enough oxygen.
This scheme was wildly improbable from the first day. What sort of unconscionable people would dare to perpetrate it? That the citizenry could accept it was improbable. How many semi-literate people would the society tolerate? That so-called "experts" could put this scheme over on the public remains unlikely to this day. It's probably not doable unless the Education Establishment has the support of certain unions, certain government agencies, certain foundations, certain universities, and much of the media. There is a big silence. How will the public learn the truth if the controllers make sure it's well hidden? (Check the archives of the New York Times. You will not find insight into why sight-words can be considered a dubious development.)
Hardly 20 years after the introduction of this brave new illiteracy, the situation was already so bad that Rudolf Flesch felt compelled to write a book explaining what had happened to the country (Why Johnny Can't Read, 1955). Many millions of Americans felt compelled to read the book. Almost everyone knew that something had gone horribly wrong. It continues to go wrong today.
In Brave New World, the controllers are always smugly pleased with their factory. The same sort of people seem to be controlling K-12 education for the past century.
Bruce Deitrick Price's new book is Saving K-12. He deconstructs educational theories and methods on Improve-Education.org. Support his work on Patreon.
Reprinted with permission from the American Thinker: https://www.americanthinker.com
SUNRISE SIDE REPUBLICAN WOMEN'S CLUB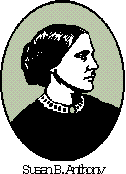 The Sunrise Side Republican Women's Club holds monthly meetings on the 4th Monday of the month. The location and speaker will be announced for each meeting. Unless otherwise stated, the lunch will be at 11:30 a.m.

The officers are: Linda Glomski, President, 739-7170, Coletta Marvin, Vice President, 820-0230, Rachel McCready, Secretary, 362-2337.

Don't forget, dues were due in January, they remain the same at $20. You can send dues and correspondence to SSRWC P.O. Box 234 Tawas City, MI 48764.

The next business meeting will be June 25, 2018, 11:30 a.m. at Camp Inn Lodge, Oscoda.

The public is welcome and invited.

MEETING -- Friday, June 8, 2018 at 7:30 a.m.
Mancino's -- Oscoda
Call to Order

Pledge of Allegiance

Roll Call

Approval of Agenda

Approval of Minutes

Treasurer's Report

Chairman's Report

Vice-Chair's Report

Committee Reports

A. Membership Committee Report
B. County Commissioners Report

Old Business

A. Sunrise Side Republican Women's Club
B. Tea Party Report
C. Lincoln/Reagan Dinner

New Business

A. State Party Update
B. 5th District Update
C. E-mail and Correspondence
D. July Activities

Adjournment
All Republicans are welcome to attend and contribute their thoughts to our discussions.
CHECK OUT OUR WEBSITE: http://www.ioscorepublicans.org
E-MAIL ADDRESS: mail@ioscorepublicans.org
US Senate Switchboard --202-224-3121.
US House switchboard: 202-225-3121
DO YOU LIKE THE NEWSLETTER?
Even if you're not quite ready to "join" the Party, we would appreciate a donation to help offset the costs of sending this to you. . .
SOUND OFF!!
If you have an issue which you believe should be addressed, write us or send us an e-mail -- mail@ioscorepublicans.org. We have incorporated a Guest Column Section on the Web Site and in the newsletter. We will publish your opinion or letter if you sign it, give an address and phone number (so we can make sure you wrote it -- we won't publish it unless you specifically request it). Short, sweet and to the point. We reserve the right to edit all letters.
Check the Meeting Page for more information on upcoming activities.
To View Additional Information From Prior What's New Pages,