Iosco County
Republicans
P.O. Box 116, Tawas City, MI 48764 www.ioscorepublicans.org e-mail: mail@ioscorepublicans.org
---
WHAT'S NEW?
For further information on these and previous articles, visit the Archives.
SOME BASIS FOR VOTERS' SUSPICION NO TAX HIKE NEEDED TO FIX ROADS
53.3% say state has enough to fix roads; fiscal agency says $897 million is available
Jan. 29, 2020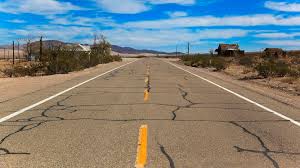 A majority of likely voters in Michigan believe the state has enough money to fix the roads without imposing a new tax increase. That's according to a recent survey commissioned by the Detroit Regional Chamber of Commerce and conducted Jan. 14 to 18. A majority of respondents — 53.3% — said there is enough money to fix roads without a tax hike, 33.7% said there isn't, and 13% gave no response.

The head of the firm that conducted the poll disagreed.

"Michigan's elected leaders continue to lose the PR battle on additional road funding. By a margin of 53%-33%, Michigan voters continue to believe that the state already has enough money to fix the roads as compared to needing additional revenues. As far back as 2012, we talked about how voters did not understand why Michigan needed more road money. And eight years later, voters still don't understand why Michigan needs more money for roads," said Richard Czuba, founder of Glengariff Group Inc., in a news release put out by the Detroit Regional Chamber of Commerce.

But voters' intuition has some support from official budget projections.

The Senate Fiscal Agency estimates that the state will have $897 million in unspent dollars when the current fiscal year ends on Sept. 30, 2020. Lawmakers could decide at any time to use all or some of that money to pay for more roar repairs.

In addition, budget officials and analysts who convened earlier this month say that total state revenue in the 2020-21 fiscal year, which begins Oct. 1, could rise another $574 million above their last estimate.

In 2015, the Legislature increased vehicle registration taxes, effective 2017. That tax increase was projected to add at least $226 million to the state treasury in 2020.

The same legislative package included a motor fuel tax increase that was projected to bring in another $298 million for state transportation spending in 2020. Based on other recent state revenue increases generated by a growing state and national economy, the actual amounts are likely to be even higher.
Permission to reprint this blog post in whole or in part is hereby granted, provided that the author (or authors) and the Mackinac Center for Public Policy are properly cited.
GREAT LAKES WATER LEVELS TOO HIGH? TOO LOW? FOR 60 YEARS NEWSPAPERS ANSWER: YES
Variation appears the norm
By Tom Gantert, Feb. 8, 2020
Club
holds monthly meetings on the 4th Monday of the month. The location and speaker will be announced for each meeting. Unless otherwise stated, the lunch will be at 11:30 a.m.

The officers are: Linda Glomski, President, 739-7170, Jane Hayward, Vice President, 739-3126, Sonia Glass, Secretary, 739-9731, and Rachel McCready Treasurer, 362-2337.

Don't forget, dues were due in January, they remain the same at $20. You can send dues and correspondence to SSRWC P.O. Box 234 Tawas City, MI 48764.

The next meeting will be April, 27, 2020. Have a great winter.

The public is welcome and invited.
IOSCO COUNTY REPUBLICANS CALL TO CONVENTION
Official Call to the Iosco County Convention. There shall be a meeting of the duly elected Precinct Delegates and the At-Large Delegates to the County Convention at 7:00pm on Thursday, March 26, 2020 at Maureen Rudel's home at 910 East Bay St., East Tawas, MI 48730.
The purpose of this meeting shall be to elect Delegates and Alternates to the April 24, 2020 and April 25, 2020 State Convention to be held at the Suburban Collection Showplace in the City of Novi. The purpose of the State Convention is as follows:

1. Receiving reports of the election in the fourteen (14) congressional district caucuses of:
• 42 National Convention Delegates (3 per congressional district)
• 42 National Convention alternate delegates (3 per congressional district)
• 14 Convention Vice Chairs (1 per congressional district) • 14 Assistant Secretaries (1per congressional district)

2. The Election of:
• Electing ten (10) National Convention at-large delegates and electing ten (10) National Convention at-large alternates
• Electing one (1) at-large delegate and one (1) at-large alternate delegate for each of the following public officials elected in the 2018 election:
-A Republican Governor
-Membership in the Republican Party of at least one-half (1/2) of the representatives representing Michigan in the United States House of Representatives
-Membership in the Republican Party of a majority of the members of any chambers of the state legislature
-Membership in the Republican Party of a majority of the members of all chambers of the state legislature
-Each Republican U.S. Senator
-Electing fifteen (15) delegates and fifteen (15) alternates based on the criteria that Michigan cast its electoral votes, or a majority thereof, in 2016 for the Republican nominee for President of the United States in the last preceding election
• Election of a National Committeeman and National Committeewoman

3. Transacting other such business as may properly come before the State Convention.

Precinct delegates and certain at-large delegates given the preference under Rule 9 of the Convention Rules, but who do not attend the County Convention, must notify the chair of the County Executive Committee David Chandler or Maureen Rudel in writing (the "Notification") of the person's intention to become a delegate or alternate delegate to the state convention. The notification can be in any written form, including by letter or email, and must be received by the Chair of the County Executive Committee (or designee) by no later than the start of the County Convention. Failure to provide the notification as provided herein shall mean that the person shall not be given the preference under Rule 9 of the Convention Rules. It is not necessary to send a notification if a person attends the County Convention.

Only Precinct Delegates elected at the August 7, 2018 Primary Election and those precinct delegates elected to permanently fill vacancies at all subsequent county conventions, the most recent Republican nominees for County and State Legislative offices, incumbent members of Michigan Legislative offices, the Michigan Congressional Delegation, the Republican National Committeeman and National Committeewoman from Michigan and Michigan Republican Party Officers (see Rule 5B) where such person resides in the county in question will be seated and considered eligible to vote at this convention.

Signed,
David Chandler Chairman
Iosco County Republican Executive Committee
Iosco County Republicans
MEETING -- Thursday, March 26, 2020 at 7:00 p.m. (After the conclusion of the Convention)
Maureen Rudel's Home, 910 E. Bay St. -- East Tawas
Call to Order

Pledge of Allegiance

Roll Call

Approval of Agenda

Approval of Minutes

Treasurer's Report

Chairman's Report

Vice-Chair's Report

Committee Reports

A. Membership Committee Report
B. County Commissioners Report

Old Business

A. Sunrise Side Republican Women's Club
B. Presidential Primary -- March 10, 2020
C. Precinct Delegates

New Business

A. State Party Update
B. 5th District Update
C. E-mail and Correspondence
D. County & State Conventions
E. Lincoln/Reagan Dinner
F. Iosco County Family Fun Fair-Oscoda

Adjournment
All Republicans are welcome to attend and contribute their thoughts to our discussions.
CHECK OUT OUR WEBSITE: http://www.ioscorepublicans.org
E-MAIL ADDRESS: mail@ioscorepublicans.org
US Senate Switchboard --202-224-3121.
US House switchboard: 202-225-3121
DO YOU LIKE THE NEWSLETTER?
Even if you're not quite ready to "join" the Party, we would appreciate a donation to help offset the costs of sending this to you. . .
SOUND OFF!!
If you have an issue which you believe should be addressed, write us or send us an e-mail -- mail@ioscorepublicans.org. We have incorporated a Guest Column Section on the Web Site and in the newsletter. We will publish your opinion or letter if you sign it, give an address and phone number (so we can make sure you wrote it -- we won't publish it unless you specifically request it). Short, sweet and to the point. We reserve the right to edit all letters.
Check the Meeting Page for more information on upcoming activities.
To View Additional Information From Prior What's New Pages,