WHAT'S NEW?
For further information on these and previous articles, visit the Archives.
PLEASE CHECK TO SEE IF YOUR DUES ARE CURRENT. IF YOU NEED INFORMATION ON YOUR STATUS, CHECK WITH MAUREEN RUDEL, 362-4747 OR maureen@tawasbay.net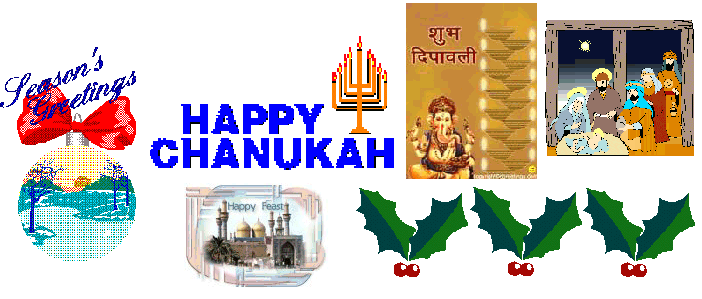 FOGGY BOTTOM BREAKDOWN
By Don Surber, November 13, 2017 -- http://donsurber.blogspot.com
Secretary of State Rex Tillerson's draining of the State Department -- aka Foggy Bottom -- just kicked into high gear. The government will offer 641 workers up to $25,000 each just to leave.

Overall he wants to pare the payroll by 1,982 people, or 8% of the workforce, according to United Press International.

All the right people are complaining:
Richard Haass, president of the Council on Foreign Relations, said the staff and spending cuts were "misguided given [the] need for diplomacy and Trump administration's acute lack of experience."

The American Foreign Service Association said the number of people within the department's top two ranks has decreased nearly by half from 39 to 21, and about 20 percent of those one rank lower said they plan to leave.
Lack of experience?

Tillerson has cut oil deals all over the world.

Likewise, Trump built resorts in lands across the seas.

What was Obama's experience? He once visited a mud hut in Kenya. Seriously. In the 2008 campaign he called it Mud Hut Diplomacy.

But Obama parroted the same academic idiots that the State Department lauds.

He signed off on giving Russian oligarchs 20% of U.S. production of uranium.

He bombed Libya.

He was OK with overthrowing Hosni Mubarak in 2011.

He dropped sanctions against Cuba without gaining anything.

He gave billions to Iran in unmarked bills, along with permission to build nukes.

Obama was a disaster. He did everything State told him to do.

Under Trump, the Islamic State is on the run, Kim Jong Un is being muzzled, China is investing $250 billion in U.S. industry, NAFTA is under re-negotiation, and NATO countries are paying to defend themselves.

When he's done cleaning up State, make Tillerson our national intelligence chief and revamp those agencies. Then the FBI. The VA. And then elect him to Congress.
IRON MOUNTAIN SCHOOLS DRAWS FLAK FOR NOVEL HOMESCHOOL CO-OP
'I don't think it's a fair way of doing it,' says neighboring superintendent
By Evan Carter, Nov. 15, 2017

A school district near the Michigan-Wisconsin border in the Upper Peninsula is getting pushback over the structure and funding of a co-op it runs with some homeschool families in the area.

The resistance is coming from other schools in its area. The co-op offers virtual courses on subjects like Spanish, cooking and gymnastics, but also offers regular off-campus activities that allow local experts, who aren't necessarily licensed teachers, to give hands-on instruction.

The homeschool co-op not only provides classes to homeschool families, but Iron Mountain also receives partial per pupil funding from the state for each student who takes an online course. It is currently working to reduce more than $427,000 in debt.

Allowing homeschool students to take noncore classes at public schools – subjects other than science, math, language arts and social studies classes – is not new for Michigan public schools. But the practice of offering regular off-campus activities that are connected to the class differs from what has typically been offered before.
Ben DeGrow, director of education policy at the Mackinac Center for Public Policy, said he sees these types of partnerships as a positive development that provides families a wider range of options to help children succeed.

"More and more Michigan parents are being drawn to these homeschool partnerships as a way to enhance their ability to customize their children's learning," DeGrow said. "Districts that embrace the partnership model get the opportunity to learn innovative approaches that help them serve all students better."

Opponents of this type of homeschool co-op claim Iron Mountain is skirting the rules set up to govern programs offered by school districts to nontraditional students. Since the Iron Mountain school district offers off-campus activities connected to the classes during the school day, some opponents, like Craig Allen, superintendent of Breitung Township Schools, say the programs aren't truly available to all students.

Allen said he isn't opposed to public school co-ops with homeschool families in general. But he doesn't agree with how Iron Mountain's co-op is set up.

"This new-wave homeschool partnership is to offer classes for homeschool students and to offer classes in a segregated way. I don't think it's a fair way of doing it and traditionally not what shared time was about," Allen said.

In an interview with Michigan Capitol Confidential, Iron Mountain Superintendent Raphael Rittenhouse defended his school district's program, saying that conventional public school students can set up their schedules so they can attend the off-campus activities.

According to Rittenhouse, the real disagreement between his school district and the surrounding ones is Iron Mountain's frequent use of off-campus activities, which he believes have made them popular with homeschool families.

Offering online courses or even allowing homeschool students to take noncore classes at their local public school is not uncommon.

"Everybody is using the same resources that are available to run school districts," Rittenhouse said. "There's nothing being done here in Iron Mountain that isn't being done somewhere else. This is a question of scale."

Emelie Fairchild has six children who range from kindergarten to high school in the co-op program, where she helps teach Spanish. Fairchild appreciates the extra hands-on learning experiences the co-op provides for her children, not only for the educational value but also because her children can make friends with other kids their age.

"My kids would probably tell you that, that is the most fun part of the class," Fairchild said. "The [hands-on activities] are the bonus and that's the most fun part of the class."
Permission to reprint this blog post in whole or in part is hereby granted, provided that the author (or authors) and the Mackinac Center for Public Policy are properly cited.
POLICE SET UP CRIME, ENTRAP COLLEGE STUDENT'S CELLPHONE AND $100
Though none were arrested, 523 in Michigan still lost property forfeited to police last year
By Tom Gantert, Nov. 20, 2017
In 2016, police officials from two Michigan cities teamed up to place an advertisement soliciting sex on a website commonly used for prostitution.
The Kalamazoo Valley Enforcement Team, which is a joint operation of police officers from the cities of Kalamazoo and Portage created to run drug investigations, then used an informant to agree to be a prostitute for the sting operation.
On March 31, 2016, a Western Michigan University student answered the fake advertisement. When he paid the informant $100, police were listening from an adjoining hotel room and through the door. The student was not arrested but admitted to paying for sex.
The WMU student was never charged with a committing a crime because this would have required the police to name the informant. Yet police seized his cellphone and $100 anyway and kept it through a process known as civil asset forfeiture.
In Michigan, one in 10 people whose property is taken and kept by police in forfeiture actions is never charged with a crime. A state report shows that more than $15.3 million in cash and property was forfeited last year.

That WMU student was one of 523 people who had seized property forfeited without being charged with a crime. In this case, police created the circumstances for the crime to be committed and then did not charge the individual they lured. But they did keep his money and cell phone.
Michigan Capitol Confidential has sent Freedom of Information Act requests to dozens of local and state agencies asking for the reports involving cases in which property was seized and then forfeited to police. The information for this story came from the public records received from a FOIA request.
The Kalamazoo Department of Public Safety and City Manager Jim Ritsema didn't respond to emails seeking comment.
Permission to reprint this blog post in whole or in part is hereby granted, provided that the author (or authors) and the Mackinac Center for Public Policy are properly cited.
SUNRISE SIDE REPUBLICAN WOMEN'S CLUB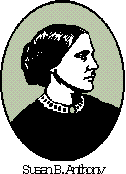 The Sunrise Side Republican Women's Club holds monthly meetings on the 4th Monday of the month. The location and speaker will be announced for each meeting. Unless otherwise stated, the lunch will be at 11:30 a.m.

The officers are: Linda Glomski, President, 739-7170, Coletta Marvin, Vice President, 820-0230, Rachel McCready, Secretary, 362-2337, and Tessa Weed, Treasurer, 916-6905.

Don't forget, dues are due in January, they remain the same at $20. You can send dues and correspondence to SSRWC P.O. Box 234 Tawas City, MI 48764. As always articles of interest and club news can be found at our Facebook page Sunrise Side Republican Women's Club.

The Christmas party will be held Wednesday, December 6th, at Hsing's Garden, East Tawas. The fundraiser will benefit the Oscoda Women's Shelter. Social hour begins at 5:00, dinner at 6:00, with each person responsible for her own tab. Volunteers offered to bring hors d'oeuvres and desserts. We are asked to bring a wrapped gift (not to exceed $10 value) and raffle tickets will be sold to win them.

The next business meeting will be April 23, 2018.

The public is welcome and invited.

THERE WILL BE NO MEETING OF THE IOSCO COUNTY REPUBLICANS IN DECEMBER
CHECK OUT OUR WEBSITE: http://www.ioscorepublicans.org
E-MAIL ADDRESS: mail@ioscorepublicans.org
US Senate Switchboard --202-224-3121.
US House switchboard: 202-225-3121

DO YOU LIKE THE NEWSLETTER?
Even if you're not quite ready to "join" the Party, we would appreciate a donation to help offset the costs of sending this to you. . .
SOUND OFF!!
If you have an issue which you believe should be addressed, write us or send us an e-mail -- mail@ioscorepublicans.org. We have incorporated a Guest Column Section on the Web Site and in the newsletter. We will publish your opinion or letter if you sign it, give an address and phone number (so we can make sure you wrote it -- we won't publish it unless you specifically request it). Short, sweet and to the point. We reserve the right to edit all letters.
Check the Meeting Page for more information on upcoming activities.
To View Additional Information From Prior What's New Pages,
---