WHAT'S NEW?
For further information on these and previous articles, visit the Archives.
PLEASE CHECK TO SEE IF YOUR DUES ARE CURRENT. IF YOU NEED INFORMATION ON YOUR STATUS, CHECK WITH MAUREEN RUDEL, 362-4747 OR maureen@tawasbay.net
THE QUIET GOOD NEWS: US ECONOMY IS DOING REALLY WELL
Middle-class incomes are setting new highs, poverty is down, yet no one's talking about it
By Tom Gantert, Sept. 13, 2017

The median household income of Americans grew to an all-time high of $59,039 in 2016 according to a U.S. Census Bureau report released Sept. 12. That's a 3.2 percent increase from the 2015 median of $57,230.

The nation's poverty rate, meanwhile, is down, falling to 12.7 percent in 2016. This is very close to the 12.5 percent rate that prevailed in 2007, before the Great Recession of 2008-09 and the slow-growth recovery that followed. In 2010 the national poverty rate was 15.1 percent.

While 40.6 million Americans still lived in poverty in 2016, that was 2.5 million fewer than the previous year, according to the Census Bureau.

"Has anyone noticed how well the economy is doing?" said University of Michigan economist Don Grimes. "Middle-class income at the highest level ever and the poverty rate back to where it was before the recession. Where is the champagne?"

Data on Michigan median household income and poverty rates will be released later this month.
Permission to reprint this blog post in whole or in part is hereby granted, provided that the author (or authors) and the Mackinac Center for Public Policy are properly cited.
TRUMP WINNING IN SYRIA
By Don Surber, September 21, 2017 http://donsurber.blogspot.com
Every time I get to the point where I wash my hands of all newspaper columnists, a guy like Paul Mulshine of the Star-Ledger in New Jersey comes through to renew my faith in a trade that time should have passed by.

Mulshine wrote:
Did you see all those front-page stories last week about how ISIS is getting trounced in Syria?

Neither did I.

In recent weeks, I read more about the high heels that Melania Trump wore on a trip to Texas than I did about the positive developments in a war that was at the center of the foreign-policy debate in last year's presidential election.
That's Trumphobia porn. As Sinatra sang, some people get their kicks stompin' on a dream.
Or maybe they are into stilettos.

At any rate, they do not want to acknowledge that 62 million people got the election right last year.

Mulshine went back a couple of years to a Republican debate on Syria.

From Mulshine:
Donald Trump went against most of the candidates from his own party in welcoming the Russian military into the war against ISIS as an ally of Syrian President Bashar Assad.

"Russia wants to get rid of ISIS as much as we do because they don't want them coming into Russia," he said way back in 2015.

Contrast this with the view of the Beltway establishment as voiced by none other than our own Chris Christie, who was then running against the Donald for the Republican nomination.

Around that time, Christie asked the voters to "Put me in the ring with Putin" and threatened to shoot down any Russian planes that entered the no-fly zone he would set up in Syria.
That was the conventional wisdom.
Trump, who built a resort in Dubai, and his secretary of state, who headed Exxon, had practical experience.

President Trump is working with Syria, Russia, and whoever else he can to destroy the Islamic State.

Mulshine wrote:
The truly weird thing about this foreign-policy debate is that the hard-headed realists who warned against these adventures are to this day considered outliers inside the Beltway and in the mainstream media.

Meanwhile the fantasists who had dreams of turning places like Syria into Swedish democracies are still the dominated voices.
Meanwhile, thanks to the Islamic State, Sweden may soon get a taste of Muslim "democracy."
MEDIA IS ANNEALING VOTERS TO TRUMP
By Don Surber, September 13, 2017 http://donsurber.blogspot.com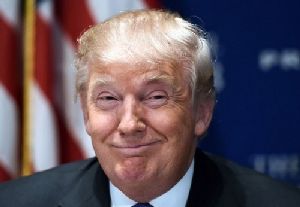 This summer, 91% of the news stories on ABC, CBS and NBC about President Trump were negative, according to a study by the Media Research Council.

His job approval went from 44% on Memorial Day to 44% on Independence Day to 43% on Labor Day, as measured by Rasmussen.

Now if I were an advertiser and saw this, I would question why I am buying ads from these Bozos.

They huffed and puffed and could not blow the man down.

ABC, CBS, and NBC are so weak that combined they could not blow a candle out.

From News Busters:
Since Inauguration Day (January 20), Media Research Center analysts have reviewed every mention of President Trump and top administration officials on ABC's World News Tonight, the CBS Evening News and NBC Nightly News, including weekends. As of August 31, coverage of the administration has totaled nearly 74 hours (4,418 minutes) of airtime, or about 39 percent of all evening news coverage.

For comparison purposes, coverage of the Obama administration in all of 2015 and 2016 totaled 59 hours (3,544 minutes), or roughly 10 percent of the available broadcast airtime. In other words, Trump has already received more coverage in his first 224 days in office than Obama received in his final two years as President.
They wasted all that airtime trying to undermine his presidency, and guess what? They have made him stronger. They have immunized him from scandal.

Just as they did last summer.

Remember the Billy Bush tape?

It would have brought down any other candidate.

But not Donald Trump because by the time the Hillary camp rolled it out, Trump supporters were used to the press blowing things out of proportion when it came to Trump.

You can cry wolf only so many times before people are more angry at you than they are the wolf.

From News Busters:
The networks' aggression in covering Trump contrasts with their docile, often adoring coverage of President Obama. Both Presidents are, of course, highly controversial — the key difference is that Obama's policies matched the liberal media's preferences, while Trump's agenda clearly clashes with the establishment media's world view.

On Friday's Morning Joe, MSNBC analyst Mark Halperin gave the game away when he admitted that Trump "will get good coverage, if he works with Democrats, for as far as the eye can see. It will produce more liberal policies, which a lot of people in the media like." All Presidents deserve critical news coverage from time to time, but the relentlessly hostile coverage Trump has seen thus far is as much a reflection of the media's ideological bias as anything else.
I don't think working with Democrats will get the networks to ease up on President Trump.
The realization that it is useless and only alienates the audience will.
THE NDAA IS FATALLY FLAWED AND TREATENS NATIONAL SECURITY
By Cesar Conda, 9/18/2017
Looking at some of the early Christmas gifts buried deep on the National Defense Authorization Act for both liberals like Elizabeth Warren and our enemies like North Korea and Iran, it's almost hard believe Republicans won an election in November.
Somehow, deep in the fine print almost no one in Washington ever reads, are a series of provisions snuck in to the NDAA by Senator Warren and Obama Administration holdovers at the Defense Department that will actually make America less safe and grow government bureaucracy.
The first Warren provision forces all new DOD technology to be built with so-called "open source" software. It was open source software that Equifax was using when hackers stole the identities of 143 million Americans. "Open source" means that the code at the very center of how the technology is run is open to be viewed by anyone. In fact, Sen. Warren's provision in the NDAA specifically calls for any such software put in place at the Dept. of Defense to be made "available to anyone for any purpose" by the Secretary of Defense 'for the public good.' But the only good that will come out of it is for Russia, North Korea and Iran and other countries that want to more easily hack American military systems.
The new language also separately requires all technology to be built by only in-house government contractors. It's impossible to understand why the government would be building new technology itself. Since when is the U.S. government more sophisticated than private industry when it comes to technology and software? In fact, just a few months back a former Defense Department CIO in a presentation to Congress reported that the Pentagon was DECADES behind in technology. So the very-behind department is now going to develop its own new technology? That doesn't sound right.

Upon further investigation I read that the department would make use of two operations – built by and chock-filled with Obama Administration officials — called U.S. Digital Service and 18F. Two groups that are U.S. government entities that have an interest in doing away with having the government ever contract with private companies.
Each of these departments has approximately 200 developer-types, all paid for by your tax dollars, and charged with charging other government agencies for digital support. The Obama Administration was in love with the idea of running whiz-bang tech startup-like government agencies inside the bureaucracy, but once he vacated the White House I thought they'd be shown the door. Instead, Senator Warren is working overtime to slide provisions into bill language to bolster these startups-on-welfare.
I'm not so sure those are the government workers I want developing the technology that should be strengthening our national security. In fact, on their website, 18F promises to work transparently by using "open source and open data." As mentioned above, not so sure we want that to be the motto for our most sensitive national security and homeland security programs!
Finally, as if eliminating all competition from the private sector and endangering national defense by "open sourcing" everything at DoD wasn't enough, Sen. Warren has also somehow managed to slip a provision into the NDAA that would confiscate the intellectual property of private sector technology companies already working with the Defense Department.

That's right, there's a final provision she has snuck in – Sec. 881 – that would seek to force every technology company currently working with the DoD to hand over their source code as a condition of continuing to work with the Defense Department. For most technology companies, their source code is about the most important trade secret they own. They should never be asked to hand it over. And to ask for it violates every contract the DoD signed with them previously.
The American people deserve the best, most sophisticated developers and technologists working to build programs that protect the country. What we don't need is a bunch of Obama holdovers looking for job security. There is no place for Elizabeth Warren and her dangerous, liberal provisions in the NDAA.

Article reprinted with permission from The Daily Caller: http://dailycaller.com
SUNRISE SIDE REPUBLICAN WOMEN'S CLUB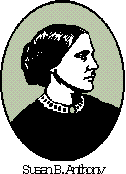 The Sunrise Side Republican Women's Club holds monthly meetings on the 4th Monday of the month. The location and speaker will be announced for each meeting. Unless otherwise stated, the lunch will be at 11:30 a.m.

The officers are: Dawn Campbell, President, 989-305-6501, Linda Glomski, Vice President, 739-7170, Rachel McCready, Secretary, 362-2337, and Tessa Weed, Treasurer, 916-6905.

Don't forget, dues were due in January, they remain the same at $20. You can send dues and correspondence to SSRWC P.O. Box 234 Tawas City, MI 48764. As always articles of interest and club news can be found at our Facebook page Sunrise Side Republican Women's Club.

The last meeting of the SSRWC for 2017 will be held Oct 23rd at the Lodge restaurant on US23 just south of Tawas City. No speaker is planned at this time, as pending the plans for a Christmas gathering, new officers may be sworn in at this meeting.

Keep watch for email information or postings on our Facebook page for updates. Currently we have opening for Programmer, Scholarship Committee and President, interested individuals please contact any club member.

Thank you to all our members and supporters for an excellent season of meetings, both in fellowship and fundraising.

Our first meeting of 2018 will be in April, make sure your email address stays current for notifications.

The public is welcome and invited.

THERE WILL BE NO MEETING OF THE IOSCO COUNTY REPUBLICANS IN OCTOBER
CHECK OUT OUR WEBSITE: http://www.ioscorepublicans.org
E-MAIL ADDRESS: mail@ioscorepublicans.org
US Senate Switchboard --202-224-3121.
US House switchboard: 202-225-3121

DO YOU LIKE THE NEWSLETTER?
Even if you're not quite ready to "join" the Party, we would appreciate a donation to help offset the costs of sending this to you. . .
SOUND OFF!!
If you have an issue which you believe should be addressed, write us or send us an e-mail -- mail@ioscorepublicans.org. We have incorporated a Guest Column Section on the Web Site and in the newsletter. We will publish your opinion or letter if you sign it, give an address and phone number (so we can make sure you wrote it -- we won't publish it unless you specifically request it). Short, sweet and to the point. We reserve the right to edit all letters.
Check the Meeting Page for more information on upcoming activities.
To View Additional Information From Prior What's New Pages,