War between Israel and one or more of her neighbors is fast approaching. The situation in the Middle East is becoming more volatile and explosive by the minute because Arab/Islamic countries in the region think the United States under President Obama is too weak to come to Israel's assistance if she is attacked in force, and Israel is too weak to defend herself by herself. In the Middle East strength trumps all, and it is only a matter of time before Israel is attacked in force by Egypt, Turkey, Syria, Iran or any combination thereof, with the support, tacit or otherwise, of any number of other actors. Perceived American and Israeli weakness means that the Arab/Islamic world in the Middle East is smelling blood and we can expect a full-scale military conflagration as a result.
The recent attack on the Israeli embassy in Cairo and Egypt's blatant failure to secure it, Turkey's continued provocations and saber-rattling toward Israel, Iran's pursuit of nuclear weapons and her undoubted intention to use them against Israel, the ongoing attacks from Gaza and the U.S. failure to intervene in Syria (among many, many other things) are all tests of America's resolve. America has failed miserably. None of Israel's enemies in the Middle East is suffering any consequences at all from the United States and no one believes the U.S. under President Obama will come to Israel's defense when war breaks out. That's a recipe for further attacks and war if ever there was one.
Thanks to President Obama, Arab/Islamic countries in the Middle East will keep on provoking and attacking Israel and will go to war against her because they think the United States will sit on the sidelines when they do, because they think they can get away with it and because they think they can win and destroy the Jewish state. Are they correct in their thinking? We'll find out soon enough. President Obama isn't going to change his ways and they realize their window of opportunity is closing as his chances of being re-elected next year are slim and getting slimmer day by day.
Arab/Islamic countries in the Middle East are smelling blood alright. Israeli blood. To be followed soon after by American blood if Israel loses.
Maybe Israel will launch a preemptive attack on her own. That would be President Obama's fault too.
Page reprinted with permission from the American Thinker: http://www.americanthinker.com/blog/2011/09/weakness_smelling_blood_war.html
NETHERLANDS ABANDONING MULTICULTURALISM
Thomas Lifson, June 25, 2011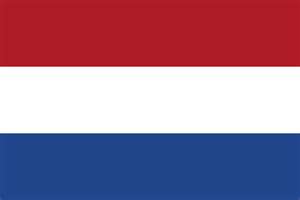 In a landmark turnabout, one of the cornerstones of contemporary liberalism is being rejected by one of the fountainheads of liberalism. The politically correct doctrine of multiculturalism is heading for decline, as Holland, one of the most socially liberal societies on earth, is reversing its former policy of multiculturalism. Soeren Kern, writing for Hudson New York, covers an important story that has gotten almost no notice from the American media, which wishes to pretend that multiculturalism works just fine:
A new integration bill, which Dutch Interior Minister Piet Hein Donner presented to parliament on June 16, reads: "The government shares the social dissatisfaction over the multicultural society model and plans to shift priority to the values of the Dutch people. In the new integration system, the values of the Dutch society play a central role. With this change, the government steps away from the model of a multicultural society."

The letter continues: "A more obligatory integration is justified because the government also demands that from its own citizens. It is necessary because otherwise the society gradually grows apart and eventually no one feels at home anymore in the Netherlands. The integration will not be tailored to different groups."

The new integration policy will place more demands on immigrants. For example, immigrants will be required to learn the Dutch language, and the government will take a tougher approach to immigrants to ignore Dutch values or disobey Dutch law.

The government will also stop offering special subsidies for Muslim immigrants because, according to Donner, "it is not the government's job to integrate immigrants." The government will introduce new legislation that outlaws forced marriages and will also impose tougher measures against Muslim immigrants who lower their chances of employment by the way they dress. More specifically, the government will impose a ban on face-covering Islamic burqas as of January 1, 2013.
This occurred just a day before a Dutch court acquitted Geert Wilders of defaming Islam by, in part, reading from the Koran. It looks as though common sense is triumphing in one of the nations which led the western world down the path of political correctness. It is hard to overstate the potential importance of this development for societies elsewhere, including the United States.
Kern's report includes some fascinating background information on the transformation of the Dutch political environment, including an about face on the part of Interior Minister Donner on the subject.
Hat tip: John McMahon
Page reprinted with permission from the American Thinker: http://www.americanthinker.com/blog/2011/06/netherlands_abandoning_multiculturalism.html
AL QAEDA'S TALIBAN TROUBLES
By Ray Robison, November 2, 2007

The signs of al Qaeda's downward spiral are accumulating. If the media were as anxious to find signs of victory as signs of failure in our war with al Qaeda, the incipient crumbling of its support in South Asia would already be noted. But of course that would require giving credit to the Bush Administration's war policies.
Already beleaguered in Iraq, where tribal leaders have turned against it, al Qaeda faces a crumbling of its tribal alliances in the Afghanistan/Pakistan borderland regions. New reporting reaffirms my belief that substantial portions of the Taliban, a tribal entity which is under the influence of the Maulana Fazlur Rahman, have turned against al Qaeda. To be sure, not every Taliban leader is going to turn, but a significant portion of them will.
The Maulana is already a target of al Qaeda, and he is working against them.
President Mushareef finally showed the will to act against the Maulana and his jihadists with a raid on a mosque a few months back, letting him know there is pressure. In addition, Mushareef is now sending forces -- which have been getting trounced by Taliban and tribal forces so far -- into tribal lands.
Enter back into the Pakistani political mix former Pakistan Prime Minister Benazeer Bhutto. She worked closely with the Maulana when she was PM. He was then and is still the political leader of the militant Islamic faction in Pakistan. Bhutto will help bring him back into the inner circle. Though he will not act by proclamation and his changes will be covert, he will affect the Taliban by internal political maneuvering within his jihad-centric political parties.

Al Qaeda has targeted the Maulana. Undoubtedly the U.S. is applying more than a little bit of pressure on him, and his former foreign sponsors Saddam and Qaddafi are no longer pumping millions to his jihad groups. The new Bhutto/Mushareef alliance leaves him divided from the military and democratic political interests of Pakistan. He is increasingly isolated.
But Bhutto also gives the Maulana an escape valve; a chance to earn a powerful ally. The Maulana is no fool and he sees the weakness of al Qaeda and the end of the current incarnation of its international jihad just around the corner. Already his vitriol against the United States has lessened.
He is positioning the Taliban to start making peace agreements.

Faced with the looming conflict with the Maulana, Al Qaeda is concentrating its forces in Afghanistan and Pakistan. The New York Times describes a new influx of foreign fighters into Pakistan and Afghanistan. As always, the Times spins the hollowest analysis to portray defeat for the United States. But there are some questions the Times didn't bother to ask or answer, beyond the usual "the U.S. made them do it" tripe anyway. Chiefly, "why are they coming to Afghanistan"?

As the Times notes, many of these new foreign fighters in Afghanistan are being placed in leadership positions within the Taliban, usually under newer, younger Taliban commanders. The article even notes that this is a somewhat "new" vs. "old" battle for Taliban leadership. The Times fails to realize the obvious, that these are al Qaeda fighters, and instead refers to them as new Taliban recruits. But the timing of this "new phenomenon" makes the reality self-evident.

These fighters were meant for Iraq but the core al Qaeda leadership has realized that the war there is lost. They are no longer sending the new recruits in large numbers. In the current environment, only small teams can go unmolested in the Iraqi lands al Qaeda used to control. Since al Qaeda can no longer send large numbers of fighters to Iraq and since their Taliban support base is slipping away at home they have one option left to them.

Al Qaeda is attempting a hostile takeover of the Taliban.

And that signals the end of al Qaeda in Pakistan/Afghanistan just as it did in Iraq when they tried to take over from local chieftains.

Other tribal leaders are also reported to be turning against AQ. The Daily Telegraph has learned that the Afghan government hopes to seal the deal this week with Mullah Abdul Salaam and his Alizai tribe, which has been fighting alongside the Taliban in Helmand province.

Diplomats confirmed yesterday that Mullah Salaam was expected to change sides within days. He is a former Taliban corps commander and governor of Herat province under the government that fell in 2001.

Military sources said British forces in the province are "observing with interest" the potential deal in north Helmand, which echoes the efforts of US commanders in Iraq's western province to split Sunni tribal leaders from their al-Qa'eda allies.
Older Taliban commanders are flipping to our side. In response, al Qaeda is seeking out young leaders to take over with the support of al Qaeda fighters. Now we know that UBL's latest statement was about more than just the split of his jihadists in Iraq. It is about the coming crumbling of the Taliban in Southern Asia.

You can bet that Taliban commanders like Mullah Salaam would not be making deals if they didn't have the support of the major players in Pakistan, namely Maulana Fazlur Rahman. If this "new" vs. "old" stew with al Qaeda stirring the pot comes to a boil, the fighting will resemble the Iraqi sectarian fighting, except this time is will be all Taliban and al Qaeda fighters killing each other in an all out war. And here is the bad news for The New York Times. When that happens, we win.

In fact, al Qaeda is now engaging in a propaganda effort to conceal its Achilles heal of fractionalization. The Times of India is now reporting that a significant Taliban leader has just released a rare video reaffirming his commitment to al Qaeda.
A top Taliban commander has said his group maintains good relations and military cooperation with the Al-Qaeda insurgents not only in Afghanistan but in Iraq as well.

How very interesting that al Qaeda is so concerned about the jihadist split that it is running videos from sympathetic Taliban commanders to refute it.

Hold on to your seats, things are about to get messy in South Asia. A war is shaping up between New Taliban backed by al Qaeda on one side and Old Taliban backed by Fazlur Rahman/Mushareef/Bhutto on the other side. The first shot came with the bombing of Bhutto's motorcade, which killed over a hundred.

When these murders are fully targeting on each other instead of innocents they will kill thousands of their own fighters.
Ray Robison is proprietor of Ray Robison: Pointing out the Obvious to the Oblivious.
Reprinted by permission from The American Thinker: http://www.americanthinker.com/2007/11/al_qaedas_taliban_troubles_1.html
DON'T LOSE SIGHT OF LOST

The Senate Foreign Relations Committee held a second hearing on the Law of the Sea Treaty (LOST) last week. [Ed. note -- the week of Oct. 10]
Senator Richard Lugar, Ranking Member said in his opening remarks: "As Admiral Patrick Walsh, the Vice Chief of Naval Operations and former commander of the Fifth Fleet, testified (Sept 27): 'Right now, where I sit, we have a deficiency, by not being party to the Law of the Sea Convention, and it is one that we must correct. This Convention is valuable to our soldiers, sailors, airmen, Marines, and Coast Guardsmen and it's time we joined the Convention, and we owe it to them.' If we fail to ratify this treaty, we are allowing decisions that will affect our Navy, our ship operators, our off-shore industries, and other maritime interests to be made without U.S. representation. If the United States does not ratify this treaty, our ability to claim the vast extended continental shelf off Alaska will be seriously impeded."
Tom DeWeese, president of the American Policy Center, disputed Admiral Walsh's statement. If the Senate ratifies the LOST convention, "the odds are roughly 155 to 1 that the LOST tribunal [U.N. International Tribunal for the Law of the Sea] would vote to cede U.S. claims to the North Pole and its oil riches to the Russians."
Only two people who are against LOST were allowed to testify October 4. Frank Gaffney Jr., president and CEO of the Center for Security Policy, told the Committee that President Reagan was right that LOST was, and is wrong. Mr. Gaffney said that it is "frankly appalling to me that the present approach to Senate consideration of this accord amounts to little more than a rubber-stamp…a determined effort to keep the American people in the dark about what is going to happen to their rights, their constitutional, representative form of government and our national interests until after LOST is ratified and is too late to do anything about it." Fred L. Smith Jr. President and Founder of the Competitive Enterprise Institute also was critical of the Senate saying; "[The] Senate of the United States is the world's greatest deliberative body, but this hasty effort to rush through a fatally flawed treaty does you no credit. We do the world no favor by allowing this textual and legal dinosaur to stand in the path of mankind's future."
President Bush is pushing hard for LOST and has sent his minions to lobby for the destruction of the sovereign United States of America. The citizens of this country must stand firm against Bush's determination to place the U.S. under the control of global government. Waste no time in contacting your senators to demand they reject LOST. According to the American Policy Center, a vote to ratify will take place before the Christmas recess.
Contact information is provided at this location: americanpolicy.org To view the October 4, 2007 LOST testimony before the Senate Foreign Committee, go to: http://foreign.senate.gov/hearings/2007/hrg071004a.html.

Reprinted by permission from the October 17, 2007 Liberty Matters News Service. www.libertymatters.org
HARRY REID, GEN. PETRAEUS, AND COOKING DATA
By Denis Keohane, September 17, 2--7

In an interview with the Reno Gazette-Journal, Senate Majority Leader Harry Reid claimed a million Iraqis have been killed since the beginning of the invasion. How did Reid arrive at that figure? He probably got it from this poll. I know of no non-poll study suggesting anything like such a high number.
A poll! Questions were asked of a 'representative sample' of 1,461 adults in Iraq, and from that casualty figures are determined. The pollsters actually suggest that their results indicate as many as 1,220,580 deaths since the invasion.
Among their conclusions, which they say are within plus or minus 2.4% (based purely on sampling size, not on the reliability of hearsay), they claim 20% of those have died as a result of car bombs. That is 244,000 deaths from car bombs, in four and a half years.
That's 150 people killed every single day by car bombs for 4 ½ years. I watch the news, and I don't see anything like that reported. Google news turns up a car bomb that killed ten in Baghdad three days ago. Reports will be in any moment now on the other dozen or so car bombs that went off that very same day, and the day before, and the day after... won't they?
Just several days before General Petraeus and Ambassador Crocker reported to the House and Senate, we heard Democrats go on and on about cooking data. Nancy Pelosi invoked the phrase "The plural of anecdote is not data." Of course not! But her Senate counterpart seems to be saying poll results can yield casualty data.
Harry Reid was quoted by ABC News saying: "Before the [Petreaus] report arrives in Congress, it will pass through the White House spin machine, where facts are often ignored or twisted, and intelligence is cherry-picked."
Now he seems to assert that poll results are useful as data on casualties! Not police, hospital, morgue or cemetery records! Poll results, based on what the authors of the poll deem a "representative sample."
Harry Reid deserves a new nickname: "Give 'em hooey Harry"!
Reprinted by permission from the American Thinker: http://www.americanthinker.com/blog/2007/09/harry_reid_gen_petraeus_and_co.html
THE JIHAD FRACTURE WIDENS


By Ray Robison, May 31, 2007
Despite the impression created by the dominant media, global jihad is showing signs of serious trouble. Bad news always tends to crowd out the good, of course, and this natural tendency is magnified when the press is as politicized and one-sided as it is today.
Last March I postulated that the Global Islamic Jihad Movement had begun to fracture. ( The assertion was controversial with disagreement and agreement found oft times from the same sources. The most notable response was an interview conducted by Bryan Preston at Hot Air with CIA veteran Dr. Tefft.
It was a great interview and I welcome diverging opinions (that are supportable with evidence, not bumper sticker arguments) so I update here not as a rebuttal but to enhance the previous debate.
In March my hypothesis was supported by two essential elements. First, that reporting from Pakistan showed friction among al Qaeda, the Taliban and the Islamic Party of Gulbudden Hekmatyar. Second, that funding to these groups was drying up due to the loss of state sponsors. While these groups (representative of, but not the entirety of global jihad) continue to receive private donations and surely some rogue regime funding, the loss of Saddam, Libyan, Pakistani and the U.A.E. support could only increase their woes.

In the last few months independent war reporting from Iraq has discussed the "anbar awakening." The term refers to the move by Sunni tribal chieftains in the al Anbar province to reassert power by fighting al Qaeda, allying with the Coalition and somewhat with Iraqi government forces. Even the mainstream media has begun to catch up and has reported the new development.
Recent reporting from Pakistan shows a similar but not so friendly development. There is little question that the new power broker of the Taliban, Maulvi Nazir is outwardly anti-U.S. and pro-al Qaeda. Yet at the same time he has adopted a "not in my backyard" stance as his Pashtun forces have killed and run off "Uzbeks" a colloquialism for al Qaeda used to refer to Arab and other foreign fighters (Pashtun and Uzbek ancient rivalries contribute to this designation). It is the age old story of infighting for power but this time it benefits the U.S. by reducing al Qaeda support and capabilities. The Sydney Morning Herald, in a fascinating series of interviews with different elements involved in the saga, quotes a Pakistani Governor about the treatment of "foreigners" - Arab jihadists:
"Virtually all of the tribes are ready to fight the militants. Yesterday the southern tribes held a jurga [council] and decided that any foreigner was to be shot dead and any tribesman supporting the foreigners would be banished from the area or killed too. They have declared jihad and their plan is to annihilate any of the foreigners who refuse to leave."
As a matter of fact, this sounds a lot like what is happening in Iraq. While this certainly does not make the Taliban leader a friend, it is much better to have the enemies killing each other off. It provides solid evidence that al Qaeda is losing a foothold in the North West Frontier Province of Pakistan. The earlier reporting from the region predicted bin Laden might leave the region and now we might have a better idea why.

Just as the Iraqi Sunnis have decided to wrest control from al Qaeda, it would appear the tribal chieftains of the Pakistan-Afghanistan border are doing the same. Not quite an awakening but it appears al Qaeda has overstayed its' welcome again. Interestingly, a new study from the West Point Combating Terrorism Center identifies this same phenomenon in the horn of Africa among the regional tribes during the 90's and notes it as an exploitable weakness.
Could this be a covert US strategy?

However, care should be taken in rejoicing at the thought of al Qaeda and Taliban fighters killing each other off. Nazir opposes al Qaeda because it currently seeks to aim jihad at the Pakistan government which brings heat on the tribal areas (admittedly a slow burn), whereas Nazir would much rather have the warfare directed at coalition forces in Afghanistan, which doesn't particularly threaten Pakistani government survival and keeps the internal pressure off. Nazir has publicly claimed he would welcome bin Laden into his region if he capitulates to tribal governance. Yet it should be realized that Nazir knows Usama would never accept such terms and the offer is likely nothing but an effort to show that he is not a U.S. proxy.
According to the Asia Times, Nazir is a former pupil of Maulana Fazlur Rahman. I discussed the Maulana in the "Fractured Jihad" article as one of the most dangerous men on the planet because of his proximity to Pakistan's nuclear arsenal and leadership of the government opposition plus leadership of international terrorism. (My book Both In One Trench highlights his connection to Saddam.)

Previously I noted reporting that Nazir was on the outs with al Qaeda, a very positive development. This claim finds more confirmation in India's popular news website Rediff.com "Old fundamentalist leaders of the 1980 Afghan war vintage such as...Maulana Fazlur Rahman... no longer command the kind of influence and obedience they commanded in the past." His loss of jihadist credentials may mean the end of significant support for al Qaeda.